Kellyanne Conway Says Democrats and Media Would Back Trump's Wall If They Cared about Migrant Kids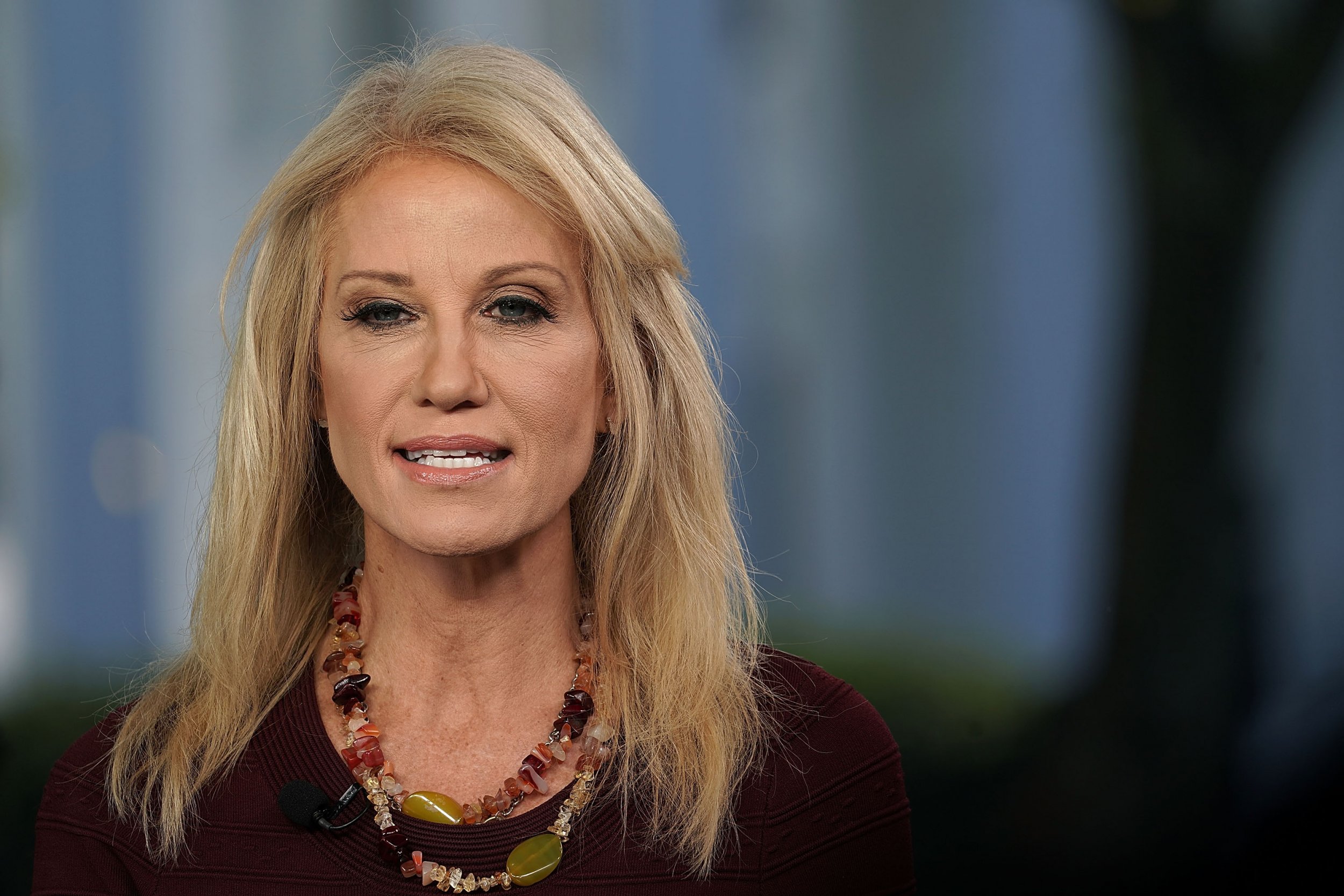 Kellyanne Conway has accused those opposing the president's wall as having a disregard for the plight of migrant children.
Speaking on Fox News, the counselor to the president repeated the White House claim that drugs such as fentanyl and heroin were flowing across the U.S. southern border.
Read more: Kellyanne Conway's husband mocks Donald Trump amid reports John Kelly said president wasn't up to the job
Conway told host Laura Ingraham that Congress and the courts had "failed to do their job" in approving funding for the wall, a sticking point that has led to a partial government shutdown now stretching into its third week.
"People deny the use of the word 'crisis' at this border. It's very sad to me because what is not a crisis if not an increase in the drugs...coming over the southern border."
"It just breaks my heart. I'm constantly being asked, as a woman, as a mother. Guess what. If you care about the children, you would agree with President Trump that they should not take this perilous trek in the first place," Conway said.
"We have this massive increase in family units coming here, and if you really care about them, as the Democrats and many news media claim they do, you would deter them from taking this perilous trek in the first place."
Many Democrats and immigration experts said the Trump administration had exaggerated the security threat at the border, and was peddling falsehoods.
Trump is set to give a prime-time address on Tuesday from the Oval Office to argue why the wall is necessary. He will also visit the border on Thursday.
Meanwhile, Congress will look to to pass individual appropriation bills for the government agencies that have been shut down. The Washington Post reported that White House lawyers were also looking at options to make good on Trump's threat to call a national emergency.
But former White House counsel Robert F. Bauer said it would be difficult for such a declaration to stand up in court.
"He has fatally compromised his ability to defend this," Bauer told The Post.
"He has so politicized the issue, and he has been so reckless in his presentation of what the stakes are that he walks into court with two strikes against him, the ball about to break over the plate, and he's swinging too late," he told The Post.
Immigration hard-liners say that the Democrats are aiming to separate Trump from his base, who will feel aggrieved if he does not deliver on his signature campaign promise.
Mark Krikorian, executive director of the Center for Immigration Studies, a right-leaning group that opposes liberalized immigration rules, told The Hill: "It's entirely possible that many of his voters come 2020 are going to be disappointed that his big talk didn't yield the results he wanted.
"That's ultimately what the Democrats hope."
Kellyanne Conway Says Democrats and Media Would Back Trump's Wall If They Cared about Migrant Kids | U.S.