Watch: Lion Roams Nairobi Street Before Mauling Elderly Kenyan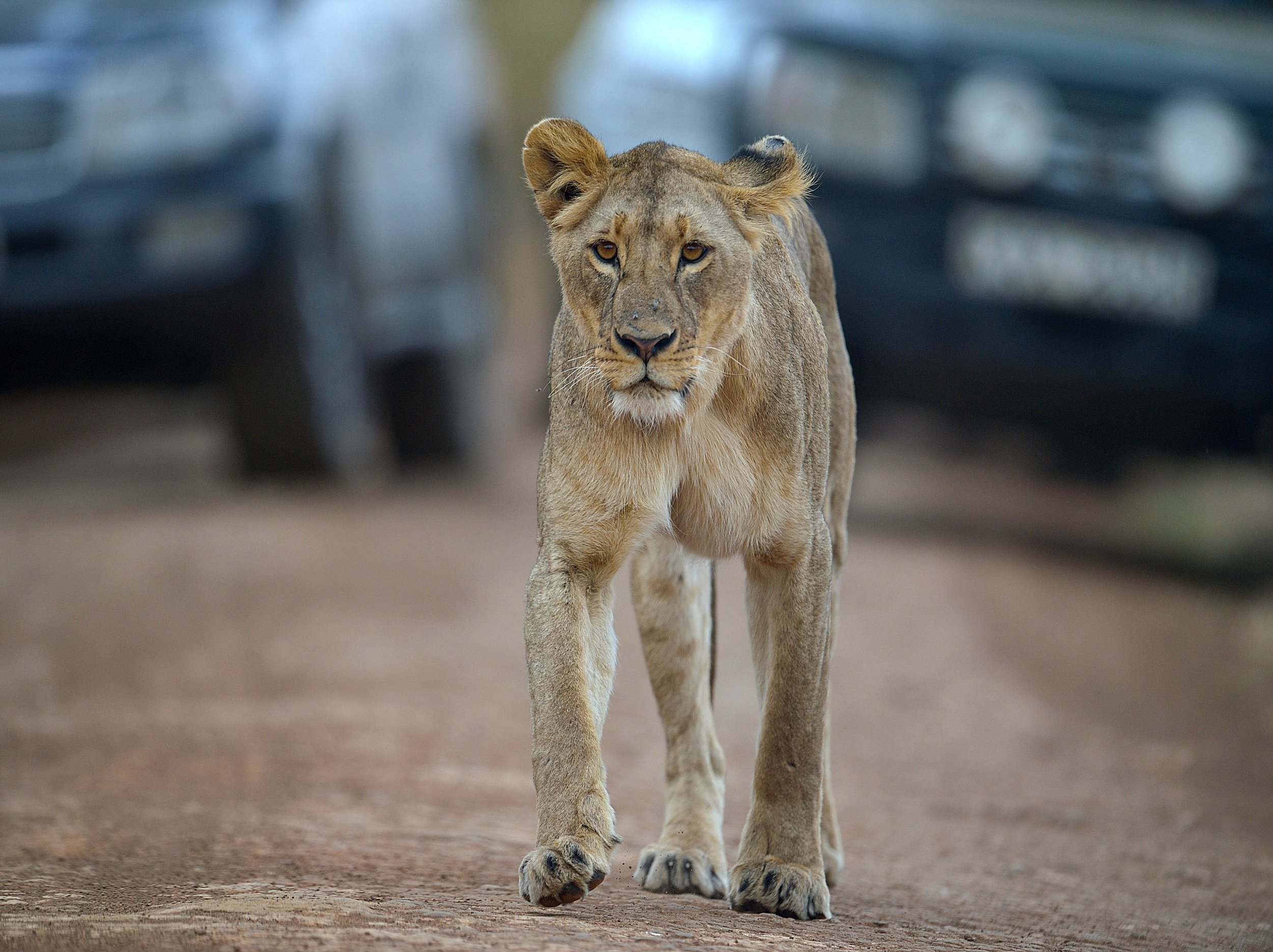 A lion has mauled and injured an elderly man in Kenya's capital Nairobi after escaping from its national park.
The Kenya Wildlife Service (KWS) tweeted on Friday that the male black-maned lion had been spotted wandering the capital's streets during rush hour after it had escaped from Nairobi National Park. The lion attacked a 63-year-old man after becoming agitated due to commuters hooting their horns and taking photos, KWS spokesman Paul Udoto told AFP.
The man has been taken to hospital and is in a stable condition, said Udoto. He added that the lion has been returned to the park but KWS teams are still on the ground in case any other animals have escaped. Nairobi National Park is not entirely fenced off to allow animals looking for grazing areas to move around freely.
The incident is the third time in a month that lions have escaped from the 117-square-kilometer (45-square-mile) reserve close to the heart of Nairobi, which has a population of more than 3 million. Two lions wandered around Kibera, a Nairobi slum, for a day in February after getting out of the park, but did not hurt anybody.