Watch: Leopard Rescued from 30-Foot Well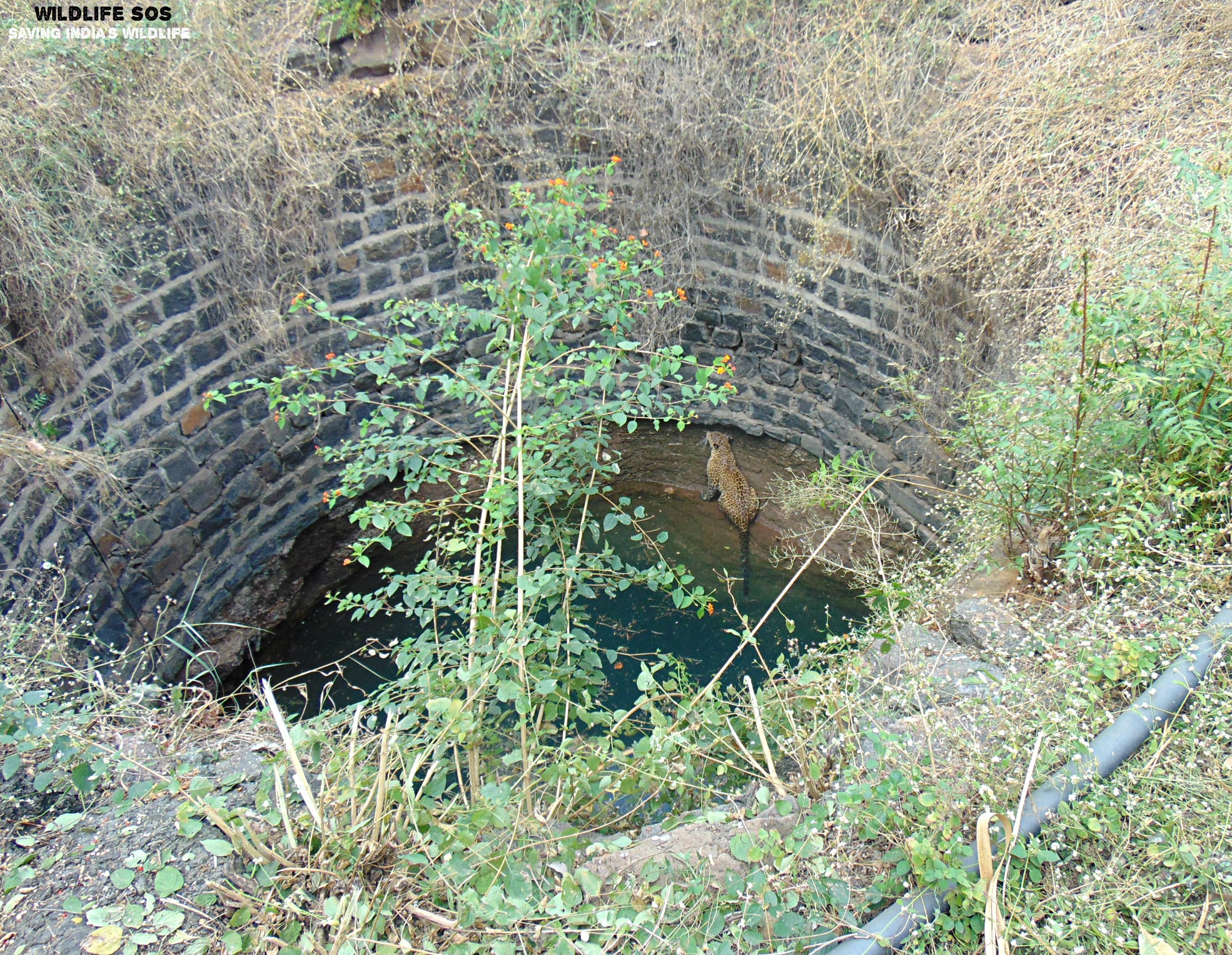 Rescue workers pulled a 5-year-old female leopard out of a well in the Junnar region of Maharashtra, India on Thursday, after she fell in while looking for water.
The team from Wildlife SOS lowered a trap cage into the 30-foot well for the leopard to climb into. They then carefully lifted the leopard out.
Ajay Deshmukh, senior veterinarian at the Manikdoh Leopard Rescue Centre (MLRC) who conducted the rescue operation, said: "The leopard was visibly terrified, struggling to stay out of the water and clinging to any dry surface it could find," The Mirror reports. "The crowds that gathered were our first priority, as they were all trying to get a glimpse of the animal, with a few people even throwing things at the scared animal."