Watch: Lionel Messi and Luis Suarez Pull Off Cheeky Penalty Routine as Barcelona Wins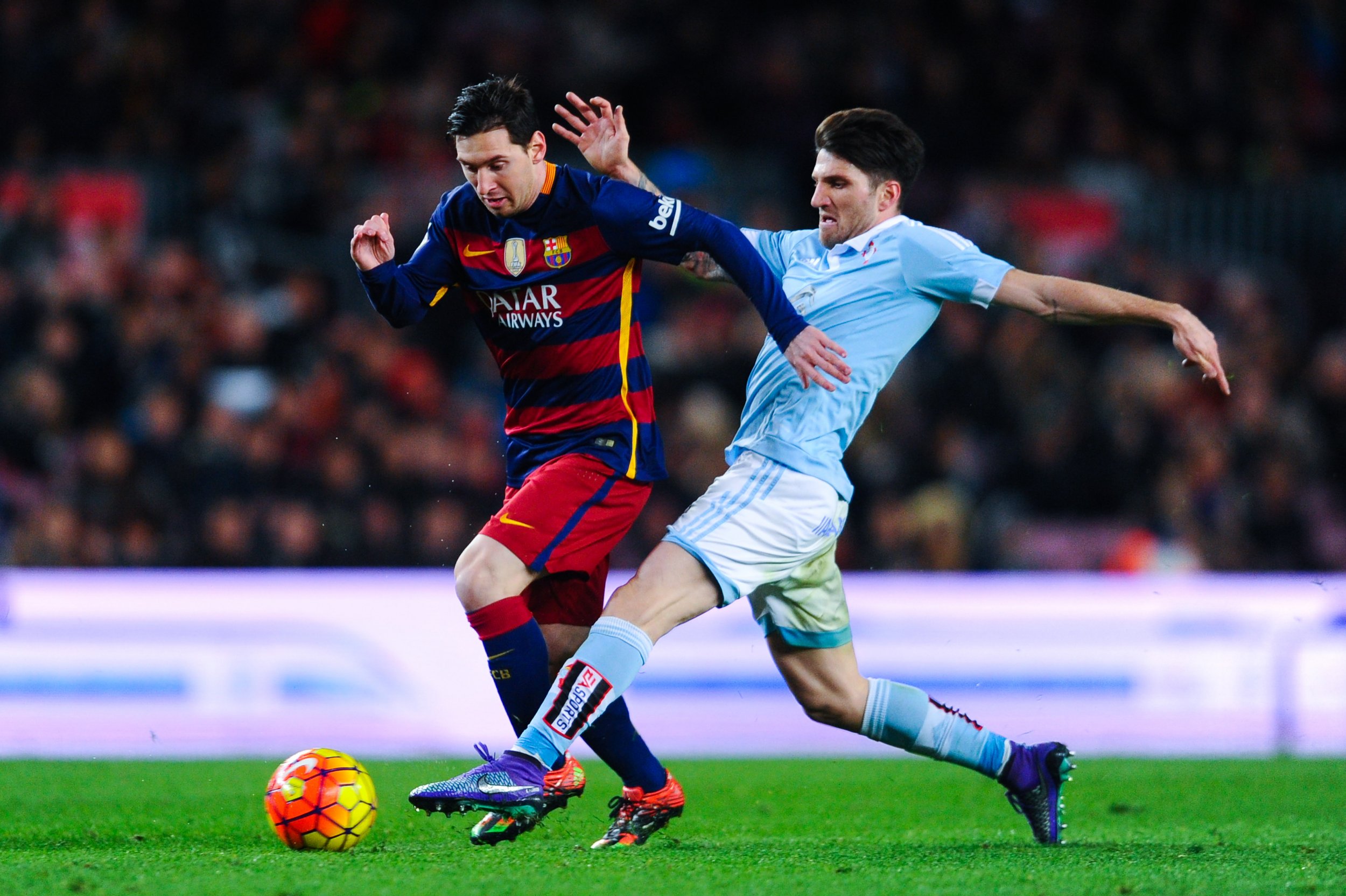 Perhaps being the world's pre-eminent footballer entitles you to act a little mischievously on the pitch.
Barcelona star Lionel Messi invited accusations of disrespect on Sunday, when he strode up to take a penalty kick against Celta Vigo at the Camp Nou and…passed the ball to Luis Suarez.
Messi's Uruguayan strike partner promptly hammered the ball into the goal to complete his hat-trick, which was, presumably, at least half the intention of the gesture, although Suarez could have just taken the penalty himself.
It is not a new trick. Barcelona's spiritual guide Johan Cruyff did the same thing way back in 1982 for Ajax against Helmond Sport, passing the ball to teammate Jesper Olsen instead of hitting the penalty himself, before collecting the return pass and sliding the ball into an empty net.
As well as it worked that time, the move has also failed spectacularly. Robert Pires attempted to set up Thierry Henry in October 2005 against Manchester City, but the Frenchman missed the ball, leading to the kind of mockery that's reserved only for hubris.
Barcelona manager Luis Enrique had no problem with the trick on Sunday. "There will be those who like it and those who don't," he said following the game. "As well as winning titles, here we try to entertain people and win in a spectacular and sporting manner.
"You can take a penalty like that, it's legal and there's a Cruyff penalty we all know."
All's well that ends well, as long as you have the superstar status to pull it off.