Watch: New Horizon Spacecraft's Historic Pluto Flyby Countdown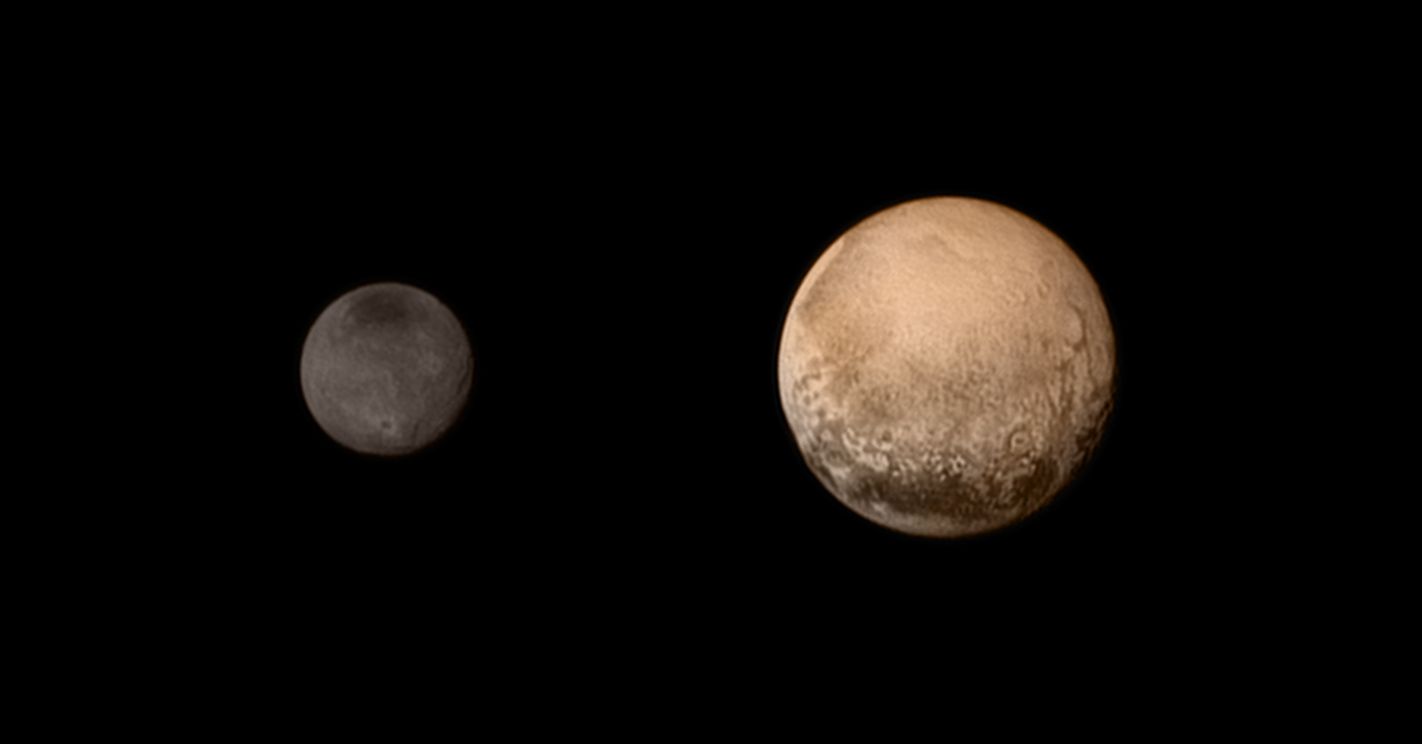 Updated | Humans are about to meet Pluto for the first time. NASA's New Horizons spacecraft is scheduled to zoom past the dwarf planet Tuesday morning, with its closest approach set for 7:49:57 a.m. Eastern Daylight Time. At that moment, it will be pass only 7,750 miles of Pluto's surface after traveling more than 3 billion miles to get there. The milestone has been more than nine years in the making. At the moment of closest approach, 3,462 days will have elapsed since the spacecraft's launch on January 19, 2006.
"It sounds like science fiction, but it's not," said Alan Stern, principal investigator for New Horizons, at a press conference Monday morning less than 24 hours ahead of the historic event. "Tomorrow morning a U.S. spacecraft will fly by the Pluto system and make history." Stern and other New Horizons scientists have gathered at Johns Hopkins University Applied Physics Laboratory in Laurel, Maryland, for the occasion.
NASA TV is streaming an "Arrival at Pluto" mission celebration event beginning at 7:30 a.m. EDT. Watch a replay here:
Coverage of the flyby will continue on NASA TV channels, with several briefings and programs scheduled over the course of the day and days to come, as well as live updates on Twitter and other social media accounts. NASA has also created "Eyes on Pluto," an app that simulates what it might be like to ride on board the New Horizons spacecraft as it passes the Pluto system.
The spacecraft's "phone home" moment—when scientists on Earth are due to receive a signal from New Horizons indicating that the flyby went as planned with no debris strikes—should arrive Tuesday evening at approximately 9 p.m. Though the message will be sent in the afternoon, it takes several hours for data to be relayed to Earth from so far away.
New photos at higher resolutions will also arrive over the next several days. So far, New Horizons has captured images of Jupiter and Io, Neptune and increasingly detailed photos of Pluto and its largest moon, Charon.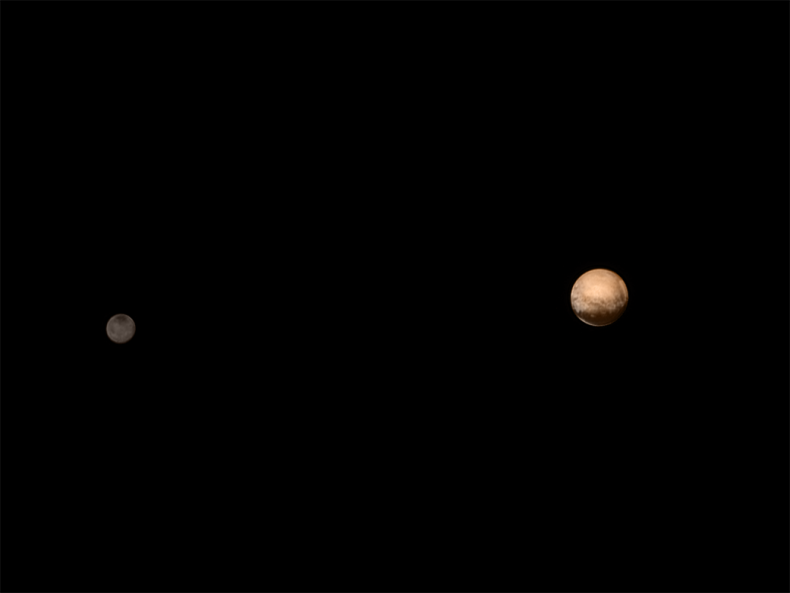 In Focus
From launch to the scheduled flyby on July 14, New Horizons has sent back images of Jupiter and its moon Io, Neptune, and now Pluto and its moon Charon.
Launch Slideshow

14 PHOTOS