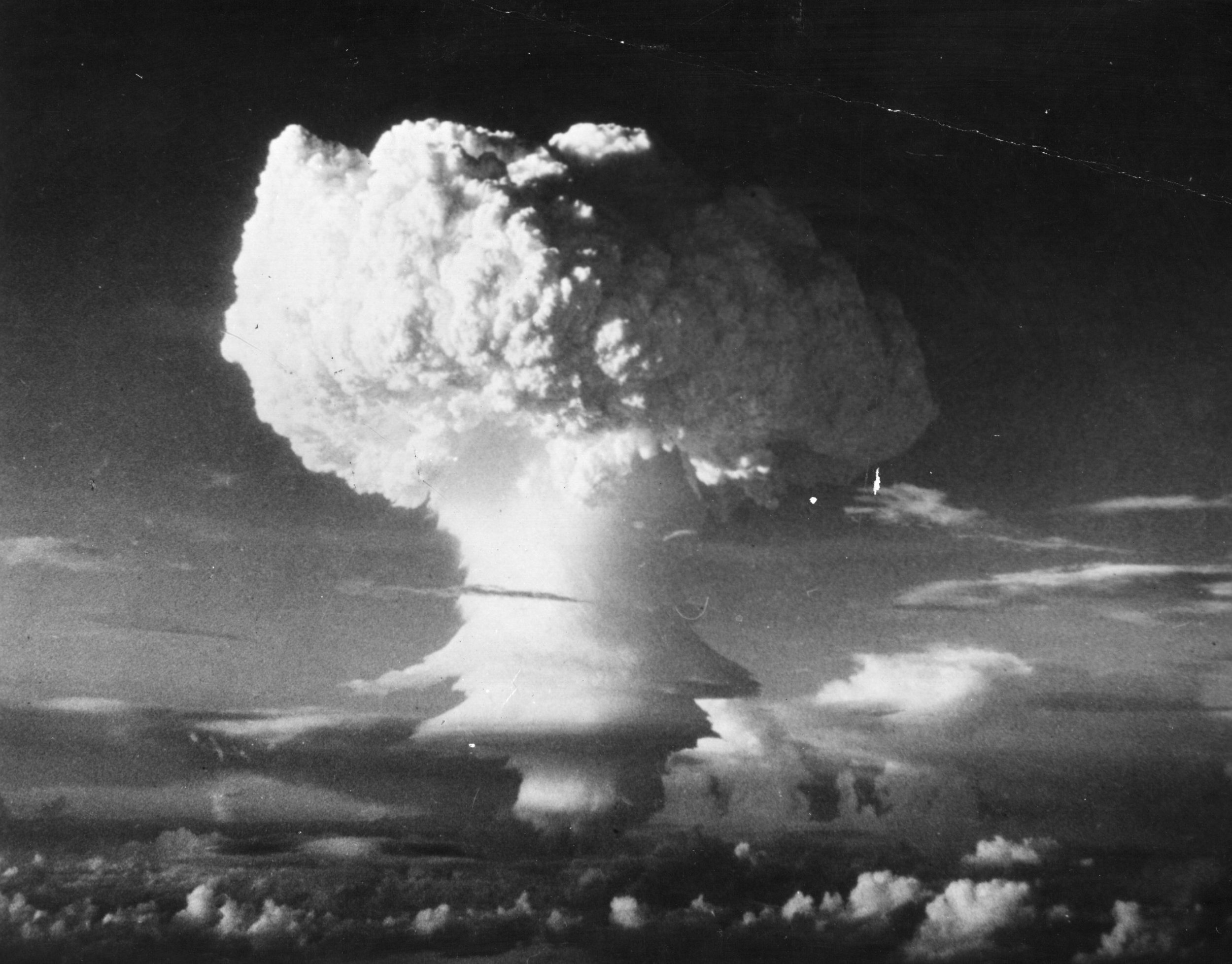 For just over 70 years, atomic scientists have pondered how close we are to destroying our own planet with the Doomsday Clock. Launched in the early days of nuclear weapons, a team of scientists "sets" the clock informed by the past year's events to judge how close we humans are to destroying ourselves. The clock is kept by the Bulletin of the Atomic Scientists and informed by an advisory board that boasts 15 Nobel Prize winners.
The 2018 announcement will begin at 10 a.m. Eastern time on Thursday and will be live-streamed online and on Facebook.
The Doomsday Clock is meant to encourage the public and particularly government officials to make more responsible choices about the technologies humans have invented. "Humans invented both nuclear weapons and the fossil fuel-powered machines that contribute to climate change; we know how they work, so presumably we can find ways to reduce or eliminate the harm," former publisher of the bulletin, Kennette Benedict, wrote on the organization's website. "But we need concerted cooperation worldwide to prevent calamity."
In last year's announcement, the team behind the proclamation declared that it was "two and a half minutes to midnight," 30 seconds closer to doom than the previous year and more dire than most of its historical settings. The closest to midnight we've ever been is just two minutes away, in 1949 after the Soviet Union's first atomic bomb test; the farthest we've ever been is a leisurely 17 minutes to midnight, in 1991, thanks to the end of the Cold War.
When they decide where to set the clock, the team considers a range of factors, like how many nuclear warheads there are on the planet and how far above average temperatures and sea levels have climbed. They've also begun to monitor newer threats like cyber attacks and artificial intelligence.
Read more: The Perfect Storm for Nibiru-Style Doomsday: Astrology, Numerology and the Internet
Last year's announcement highlighted concerns about tensions between the U.S. and Russia, North Korea's nuclear development and the global increase in nationalist sentiments. It also flagged concerns about "disturbing comments" made by Donald Trump while he was a presidential candidate, although the explanation adds that because of the group's focus on long-term trends, "the statements of a single person—particularly one not yet in office—have not historically influenced the board's decision on the setting of the Doomsday Clock."
Tune in tomorrow to find out whether the same logic sways them a year into his presidency.