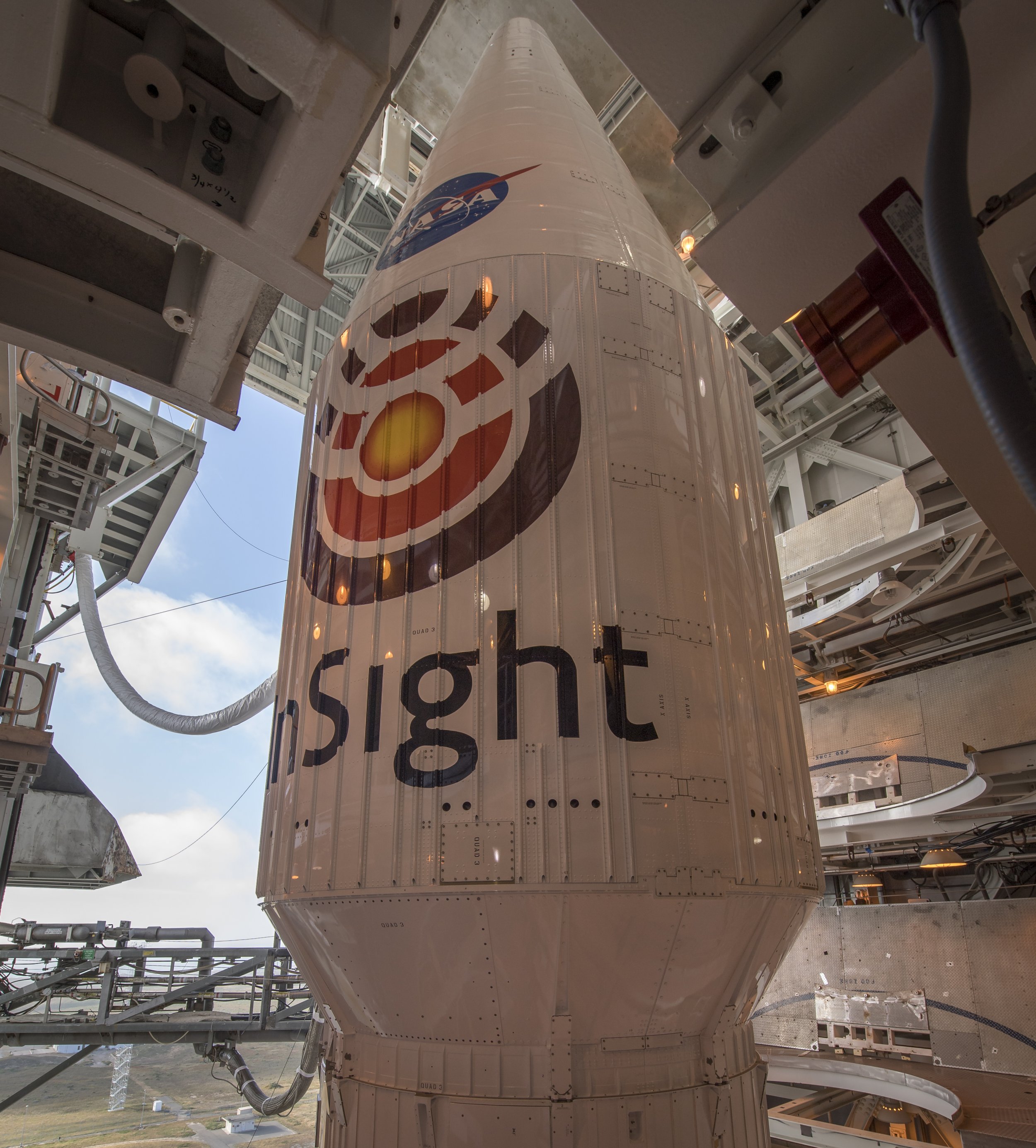 NASA's latest Mars mission, a lander called InSight, is scheduled to launch as early as 7:05 a.m. Eastern time on Saturday. The launch will be available to livestream on NASA's website, with coverage beginning about half an hour before launch.
If you live in southern California, skip the livestream and try watching the launch outside instead. NASA predicts that if the skies are clear, 10 million people in the state, from Santa Maria south to San Diego, should be able to see the rocket's flight.
The launch window will remain open for about two hours. If the rocket can't be safely launched within that time period, a new window will open on Sunday. Two-hour launch windows continue to become available every day until June 8.
If InSight still hasn't launched by then, it will be stuck on Earth for more than two months, until the next time Mars is easily accessible in its orbit.
The mission is launching from Vandenberg Air Force Base in southern California. NASA uses the site for launches fairly regularly, but this will be the first interplanetary launch from the west coast. Rockets launching from Florida can travel a little faster over the ocean because of the direction of Earth's orbit than rockets from California. Fortunately, InSight is relatively light and its rocket relatively powerful.
As of Wednesday, meteorologists at the site were concerned about visibility, forecasting just a 20 percent chance the weather would be clear enough for launch. However, NASA has already stated that those conditions may be overridden early in the launch process if everything else is going smoothly.
Regardless of the day it launches, Mars InSight will reach its destination on November 26 at about noon Pacific time, thanks to some carefully choreographed route adjustments. Mission staff chose make the landing date concrete in order to give them as much control and predictability as possible during what they call "entry, descent, and landing." That's a nail-biting feat of rocket science conducted entirely without real-time input from Earth.
Once InSight arrives, it will set up its instruments, carefully placing a seismometer on the red planet's surface and drilling a temperature probe almost 16 feet down. Then, it will set to work cracking some of the deepest secrets Mars hides.