White House: Trump Believes Widespread Voter Fraud in Election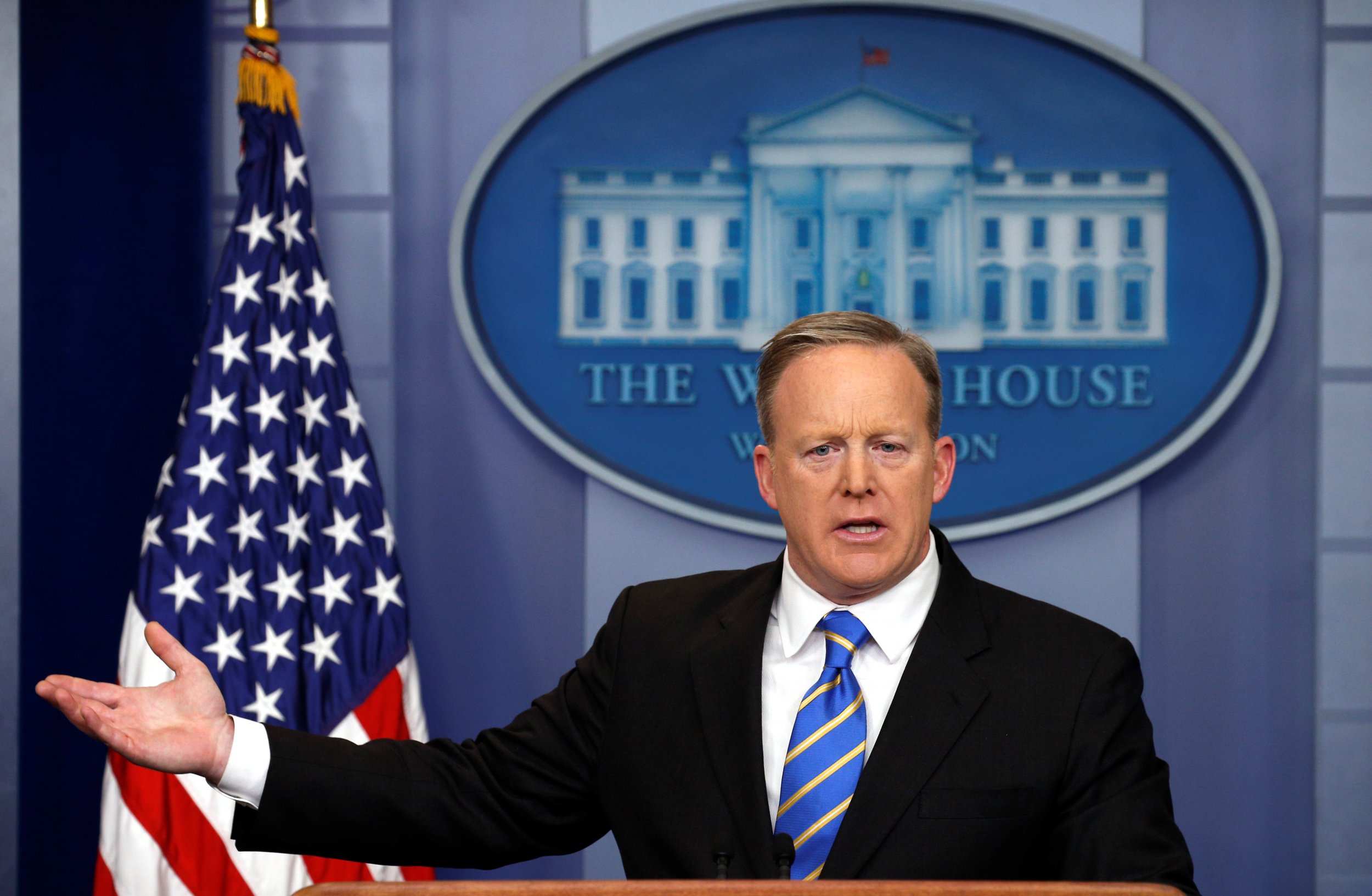 Updated | While answering questions during the second press briefing this week, White House Press Secretary Sean Spicer was unable to cite any specific evidence to support President Donald Trump's recently repeated and longstanding claim that he lost the popular vote in the November election because of widespread voter fraud.
Related: Sean Spicer accuses the press of undercutting Trump
Trump first stated his concerns about voter fraud during his campaign, and most recently mentioned his unsubstantiated accusation on Monday, at his first meeting as president with congressional leaders of both parties. If his contention is true, reporters have argued, it would be the biggest presidential election story in history.
Spicer was pressed multiple times on Tuesday for evidence to back up the president's comments. Spicer confirmed that Trump "continues to maintain that belief based on studies and evidence." But he didn't provide additional information, and he told reporters there isn't an investigation into the allegation.
Trump won 306 electoral votes from 33 states in the general election. But his opponent, Democrat Hillary Clinton, took the popular vote by nearly 2.9 million ballots. "He's very comfortable with his win," Spicer said on Tuesday. "He believes what he believes based on the information he's provided."
Earlier in the day, Republican House Speaker Paul Ryan told reporters at the Capitol that he hasn't seen any "evidence to that effect," according to The Hill. Senator Lindsey Graham (R-S.C.) also spoke out against the president's belief, telling CNN it's the "most inappropriate thing" for Trump to say without proof. "I would urge the president to knock this off," he said Tuesday, adding that his statements could erode the fundamental pillars of democracy.
Earlier Tuesday, Trump signed executive orders to advance the construction of the Keystone XL and Dakota Access oil pipelines, and the Trump administration instituted a ban on Environmental Protection Agency officials communicating with reporters. When asked about the ban, Spicer said, "I don't know. That story literally is breaking as we were entering the briefing room. We're looking into it."
Spicer's relationship with the media got off to a rocky start the day after Trump's inauguration when he accused reporters of falsely reporting crowd size at the swearing-in ceremony. He took a more light-hearted tone in his first briefing of the week on Monday, when he spent 80 minutes addressing reporters and taking their questions, though he then accused the media of undercutting Trump's rise to the highest office in the land.
This article has been updated to include information from Spicer's second White House press briefing.