Watch Live Stream: SpaceX Falcon 9 Rocket Launches Resupply Mission to Space Station
SpaceX is kicking off the week by launching supplies to the International Space Station (ISS). The company is scheduled to fire up a Falcon 9 rocket at 4:30 p.m. EDT to send a Dragon spacecraft full of equipment to the orbiting laboratory and astronaut residence.
There is more than one way to watch the Falcon 9 lift off on Monday—both SpaceX and NASA are hosting feeds of the launch.
According to SpaceX, its live video of the CRS-14 resupply mission will start roughly 20 minutes before the Falcon 9 takes off. It will show the Dragon separating from the Falcon 9 about 10 minutes after liftoff.
Meanwhile, NASA has a lineup of coverage for the mission starting at 2 p.m. EDT, including an explanation of what the Dragon is carrying up to the ISS and information from experts about the research it will facilitate. Both of those pre-launch shows will be replays of broadcasts NASA TV has already aired, but the launch coverage will go live at 4 p.m. and will be followed by a live post-launch news conference at 6:30 p.m.
The launch is taking place at Cape Canaveral Air Force Station in Florida.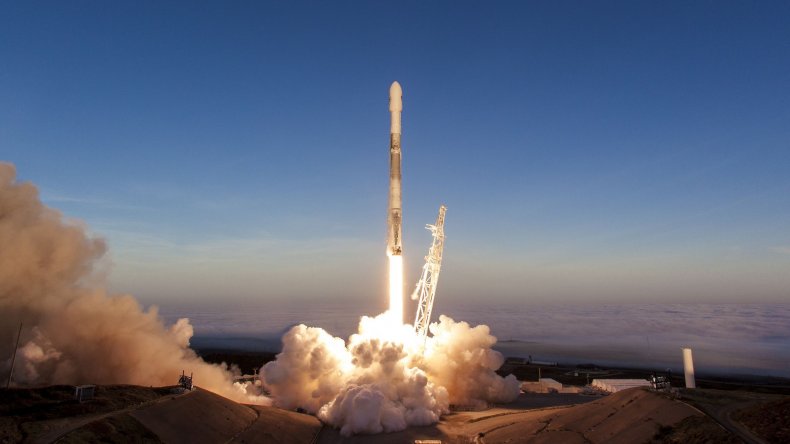 If something delays the launch, SpaceX has listed Tuesday afternoon as a backup window. However, things were looking good early Monday afternoon. SpaceX tweeted a photo of the rocket and the spacecraft looking ready to go.
According to SpaceX, the Dragon will have an estimated 5,800 pounds of cargo and, after docking with the ISS on Wednesday, will stay connected to the space station for about a month. Then, reloaded with supplies and equipment to send back down to the surface, it will disconnect and fall into the Pacific.
The stuff heading up, NASA has explained, will help the space agency as it researches thunderstorms, the effect of space travel on different materials and whether microgravity can assist in the development of more effective drugs, among other projects.
Monday's expected Dragon launch comes just three days after the last Falcon 9 liftoff, which brought 10 communications satellites into low-Earth orbit.