Watch Live: SpaceX Dragon Capsule Launch to the International Space Station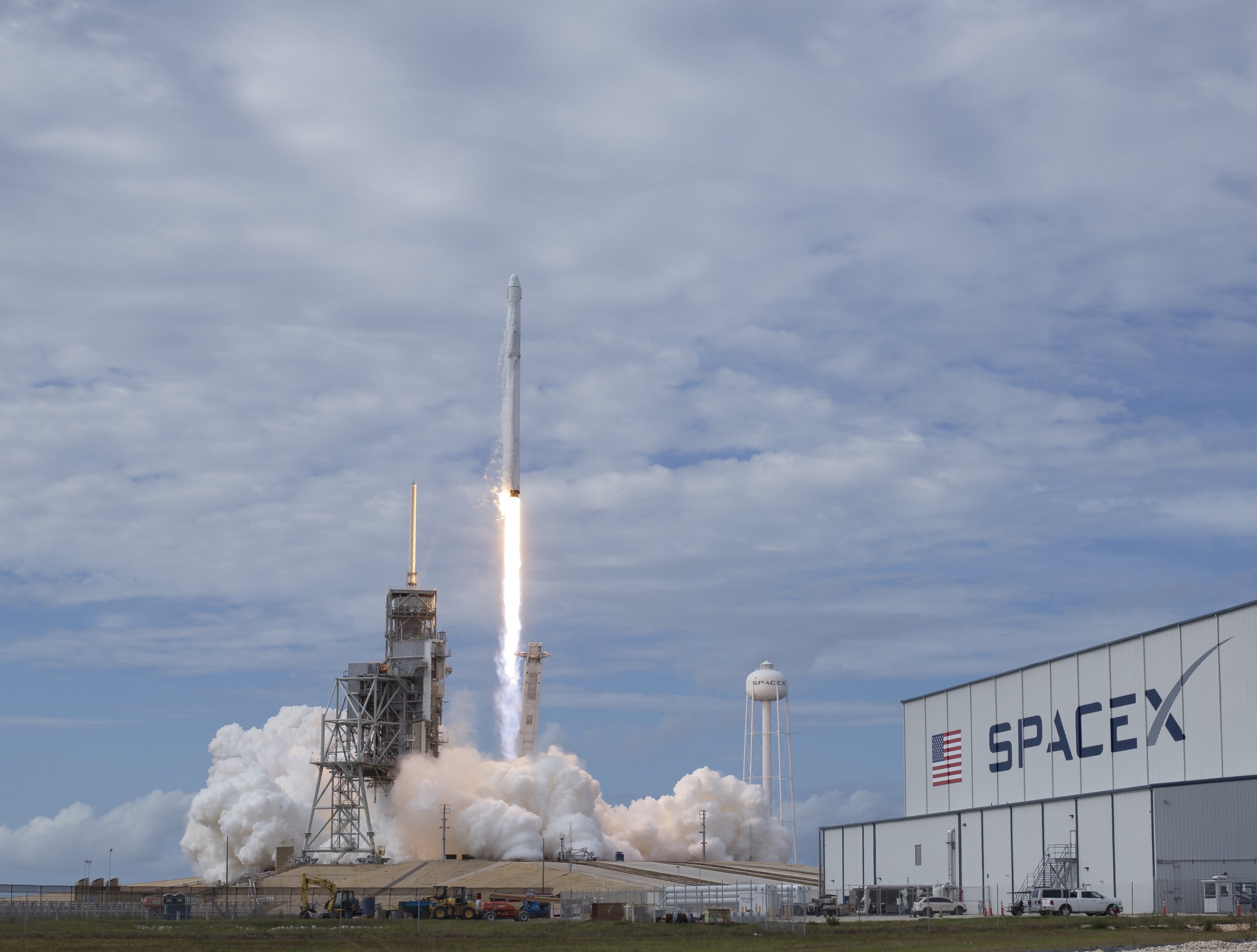 Updated | On Friday morning, commercial space company SpaceX is due to send a spacecraft full of supplies and science projects up to the International Space Station, and you can watch all the excitement live on NASA's website. The broadcast is scheduled to start at 10 a.m. ET to accommodate the launch window, which opens at 10:36 a.m. There also is a SpaceX webcast of the launch.
The launch was originally scheduled for December 8, then was pushed to Tuesday morning and then Wednesday morning and finally Friday morning, after SpaceX announced delays late Monday and Tuesday evenings.
The NASA live launch commentary will be followed by a news conference at noon. If the launch is successful, the Dragon capsule will meet the space station early Sunday morning, with live NASA coverage of its installation beginning at 7:30 ET.
Friday's planned mission is SpaceX's 13th trip to supply the space station in a series of cargo runs that began in October 2012. All of these missions have been launched by the company's Falcon 9 rocket. Last week, SpaceX CEO Elon Musk announced Friday's rocket and capsule would both be return visitors for the first time in the history of the company, which is grounded on the idea of reusing equipment to reduce launch costs.
The Dragon capsule is carrying almost 4,800 pounds of cargo up to the International Space Station. That include supplies for the astronauts themselves and to keep the station maintained, but it also includes a suite of new science projects, including a high-tech shield that will monitor impacts caused by pieces of space junk that are just a fraction of an inch in size. Despite their tiny size, those fragments of debris can cause serious damage to the space station—and unlike larger pieces, they can't be tracked from Earth.
Read more: International Space Station: Tiny Bits of Space Junk Could Threaten ISS—This is How it is Being Protected
Other science projects on board the launch include a project testing whether fiber optic wires produced in microgravity are of higher quality than those made on Earth and one that explores a potential future manufacturing technology that assembles materials in a fluid bath. Seeds will let scientists study whether plant growth suffers in microgravity. Medical experiments will test a potential improvement in accuracy for diabetic glucose monitors, and a possible treatment for weakened muscles during space visits.
Because of the launch delay this week, if the Falcon rocket does not manage to make it off the launch pad on Friday, it wouldn't have another chance to launch until late December at the earliest.
This story has been updated to reflect that the launch was delayed again, from Wednesday to Friday.