Watch Live Stream: NOAA Weather Satellite Sent Into Space by United Launch Alliance
On Thursday, a United Launch Alliance rocket will carry a shiny new weather satellite into orbit—and as usual, you can watch the festivities online. The livestream is scheduled to begin at 4:30 p.m. Eastern time and the rocket will launch as early as 5:02. The launch window will last about two hours.
The satellite itself, GOES-S, is the second of a four-satellite suite the National Oceanic and Atmospheric Administration has designed to become the new standard in weather forecasting technology. It will join its colleague, GOES-16, which is already perched over the eastern U.S.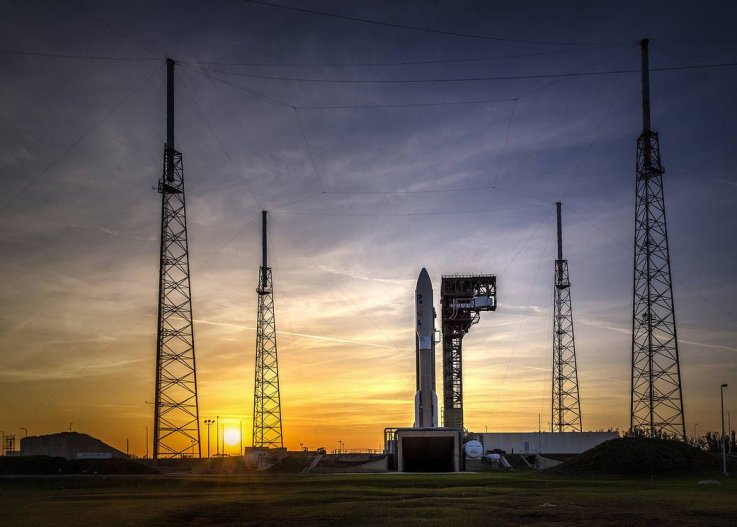 Once the new satellite reaches orbit, GOES-S will spend a little time acclimating to its new home, perched over the western U.S. It will also be renamed GOES-17, thanks to a quirk of the system's naming scheme. Later this year, it will take up formal duties, which include keeping an eye on cyclones out in the Pacific and wildfires in western states.
Because the satellite's focus is on the western half of the country, another key target for GOES-S instruments is fog. That's because while fog is pretty harmless as far as weather phenomena go, it can cause massive flight delays out of coastal airports such as those around San Francisco.
Read more: Phases of the Moon Delay NASA's New Planet-Finding Telescope Launch for Nearly a Month
It's also carrying a particularly nifty instrument that maps lightning across the western hemisphere. That means meteorologists can track storms as they're growing and strengthening, giving them another tool for their forecasting work. It also plays into the wildfire piece of the mission, since natural fires are often sparked by lightning.
GOES-S is designed to last for 10 years, so stay tuned for plenty of new science to come after its launch.
Watch Live Stream: NOAA Weather Satellite Sent Into Space by United Launch Alliance | Tech & Science