President Trump Holds Press Conference With German Chancellor Angela Merkel (Video)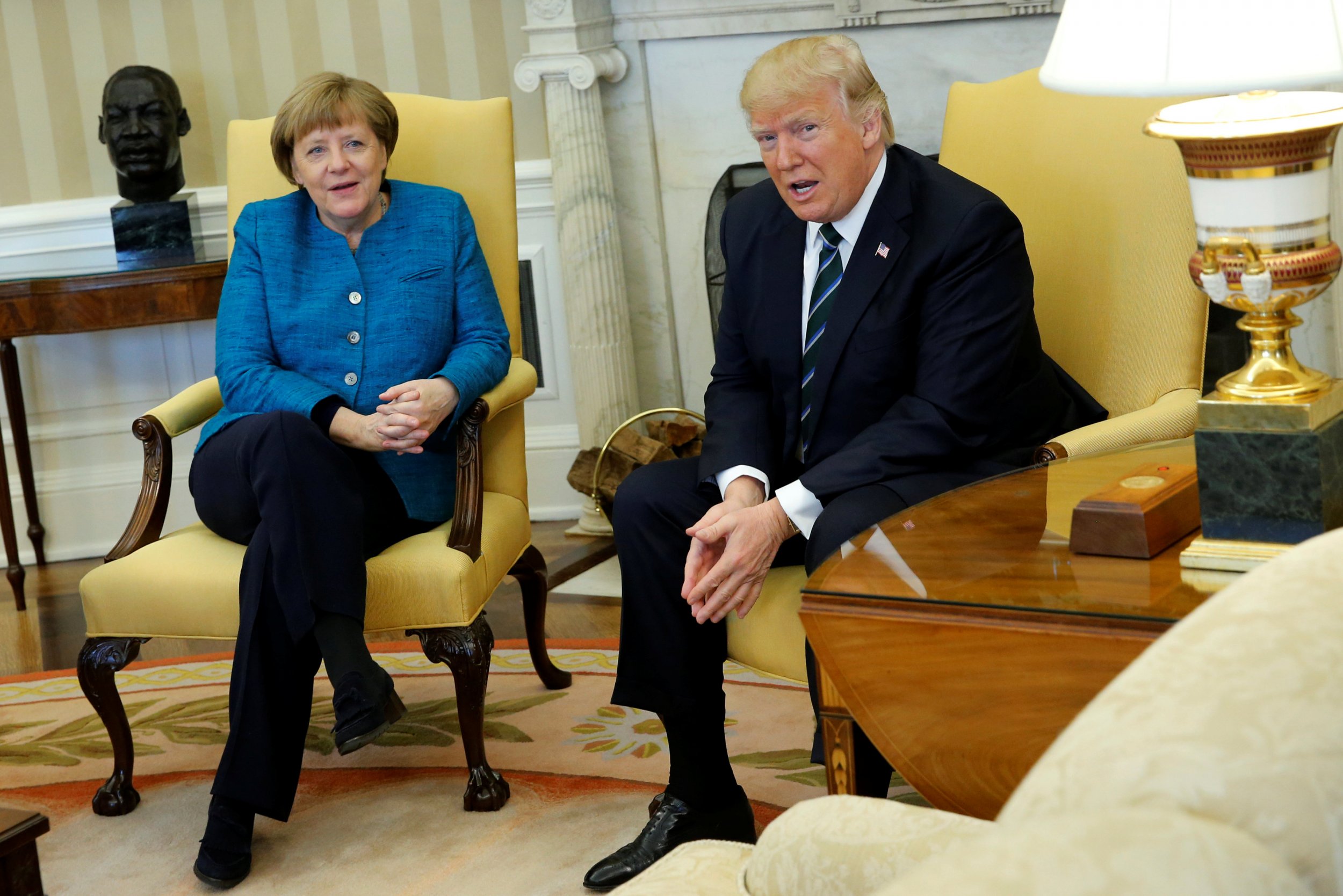 President Donald Trump on Friday welcomes German Chancellor Angela Merkel to the White House for what is being hailed as one of the most anticipated face-to-face meetings in the Trump administration so far. While the relationship between Germany and the U.S. was increasingly positive under President Barack Obama, the meeting is set to be relatively contentious: Trump has heavily criticized the German leader for a vast array of policy choices, and Merkel has struck back by condemning his travel ban.
Watch the press conference below, via the White House:
The pair are expected to discuss NATO relations and foreign policy, among other issues. As Germany's foreign minister said in a statement last month, "The world will not wait for us. There are urgent issues on the global agenda about which Germany and America, as well as Europe and America, should be closely coordinating."