Watch Live: Donald Trump Rally in Melbourne, Florida on February 18, 2017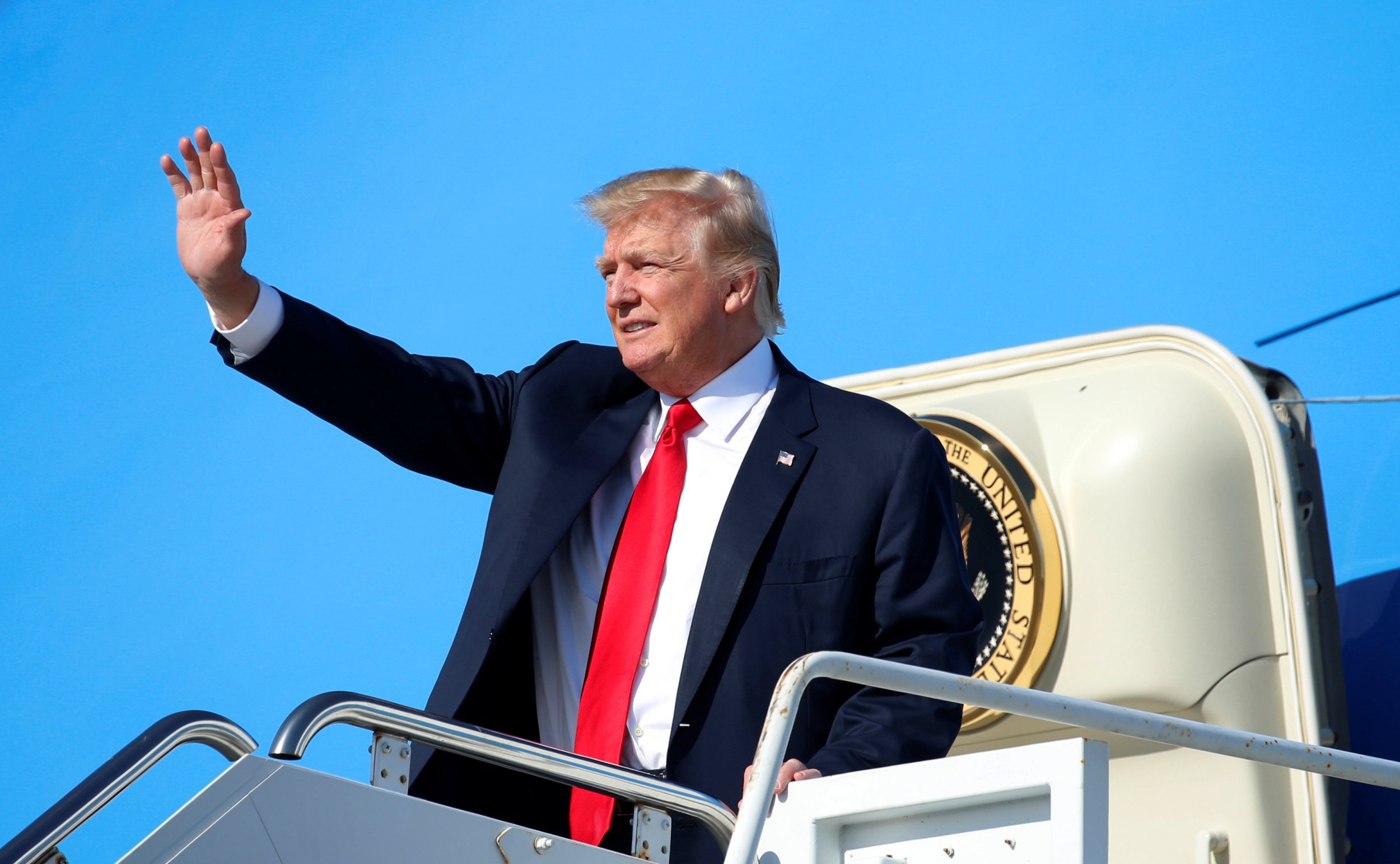 After weeks of negative press, controversies and missteps, Donald Trump is going back to where he's comfortable: the campaign trail.
UPDATE: Read our recap of the rally here
The president will hold a "Making America Great Again" rally at 5:20 p.m. Saturday from Orlando Melbourne International Airport in Melbourne, Florida, just up the coast from his Mar-a-Lago retreat, where he is spending the weekend.
Trump has mostly stuck to Twitter to disseminate his thoughts since taking office, content to allow surrogates such as Kellyanne Conway, Vice President Mike Pence, senior adviser Stephen Miller and press secretary Sean Spicer to make his case on TV and before the media. However, the president delivered an impromptu press conference Thursday, holding forth for more than an hour in a stream of consciousness-style appearance, bashing the press, relitigating the election and resisting questions on whether his short tenure has been marked by dissension and controversy.
RELATED: Leaked tapes reveal Trump among 'special people' at golf club
The Saturday rally is Trump's only announced public event this weekend, his third straight at Mar-a-Lago.
Trump largely ignored retail politicking during the campaign, preferring to take his message before boisterous rallies that saw extensive television media coverage. The rally format allows him to get his message out and attempt to reframe the national conversation before what is likely to be a very supportive audience.
"I've made it a point to cut through the media's noise and go straight to the American people. It worked during the campaign, and it will work again over these next four years," Trump said in an email to supporters this week.
The president already has filed re-election paperwork with the Federal Election Commission that allows him to continue raising funds, including via sales of merchandise like his red "Make America Great Again" hats.
Watch the rally live here, follow Newsweek on Twitter and check back at newsweek.com for more coverage after the rally.