White House Daily Briefing for March 13 (Video)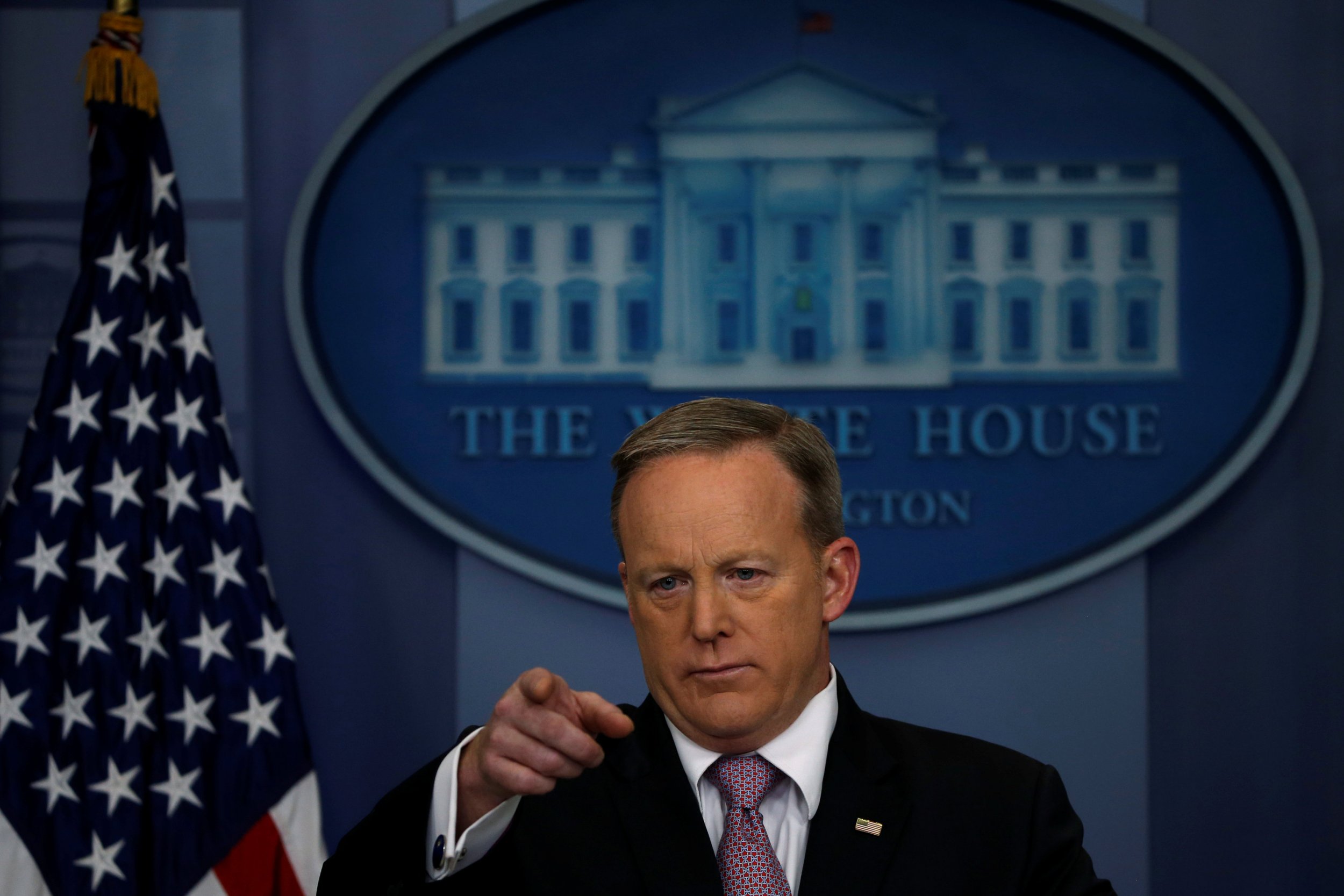 Updated | When asked at the daily White House press briefing Monday whether Americans can take President Donald Trump's tweets seriously, Press Secretary Sean Spicer said, "If he's not joking, of course!"
NBC News's Peter Alexander pressed Spicer, asking if it was real or phony when Trump tweeted about his Manhattan skyscraper being wiretapped. For the first time, Spicer said the president "doesn't really think that President Obama went up and tapped his phone personally."
Spicer faced the press corps nine days after the 45th president accused the Obama administration of wiretapping his phones at Trump Tower during the campaign. Trump's Department of Justice has been asked to provide by Monday any documents related to his thus far unsupported claim.
On Sunday, Republican Senator John McCain of Arizona called for Trump to retract his wiretapping claims, saying that simply levying the accusation—one that former President Barack Obama has denied—damages confidence in the government. At the briefing, Spicer suggested reporters take their questions to the DOJ.
Spicer also told the press that Trump now intends to donate his salary at the end of the year, and wants reporters to help him decide which group should receive it. The comment struck some as odd, given the president's ongoing attacks against reporters over what he calls fake news.
Only moments later, Spicer quarreled with NBC after Alexander and another network White House correspondent, Hallie Jackson, challenged him. In response, he said, "You have have like an NBC thing."
This article has been updated to include details from the press conference.