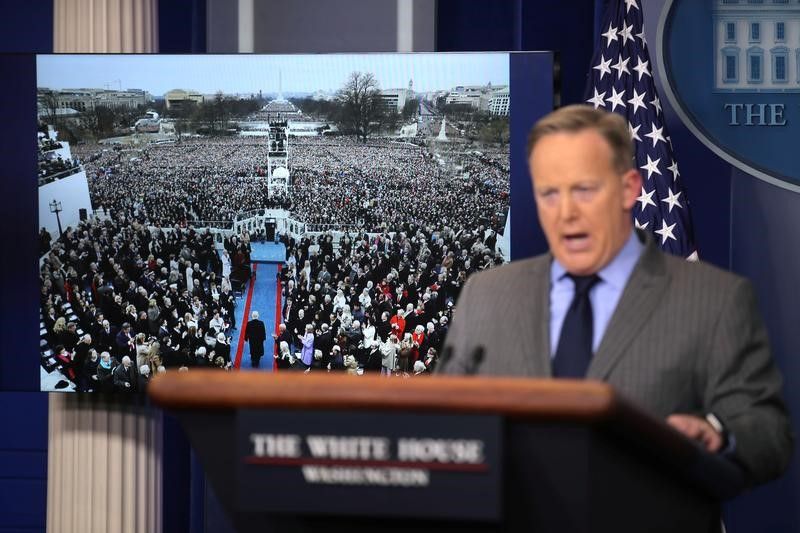 After a quiet Monday without a televised press briefing, Press Secretary Sean Spicer returned to his position behind the podium to provide updates on the latest news from the administration and take questions from the media. The briefing came just after Trump's pick for education secretary, Betsy DeVos, was confirmed by the Senate.
Watch the briefing below, via the White House:
Over the weekend, Saturday Night Live took aim at the press secretary with a scathing performance by Melissa McCarthy—while the press secretary responded to the skit with good humor, the president himself was reportedly "rattled" by it. While the satirical take will probably come up in the briefing, Spicer is expected to be quizzed by the press on the ongoing issues with Trump's travel ban, the president's controversial statement with regards to Russian president Vladimir Putin on Sunday, and allegations made by the administration that the press has consciously avoided reporting on terrorist attacks.