Watch: London's Landmarks Light Up in Solidarity with Brussels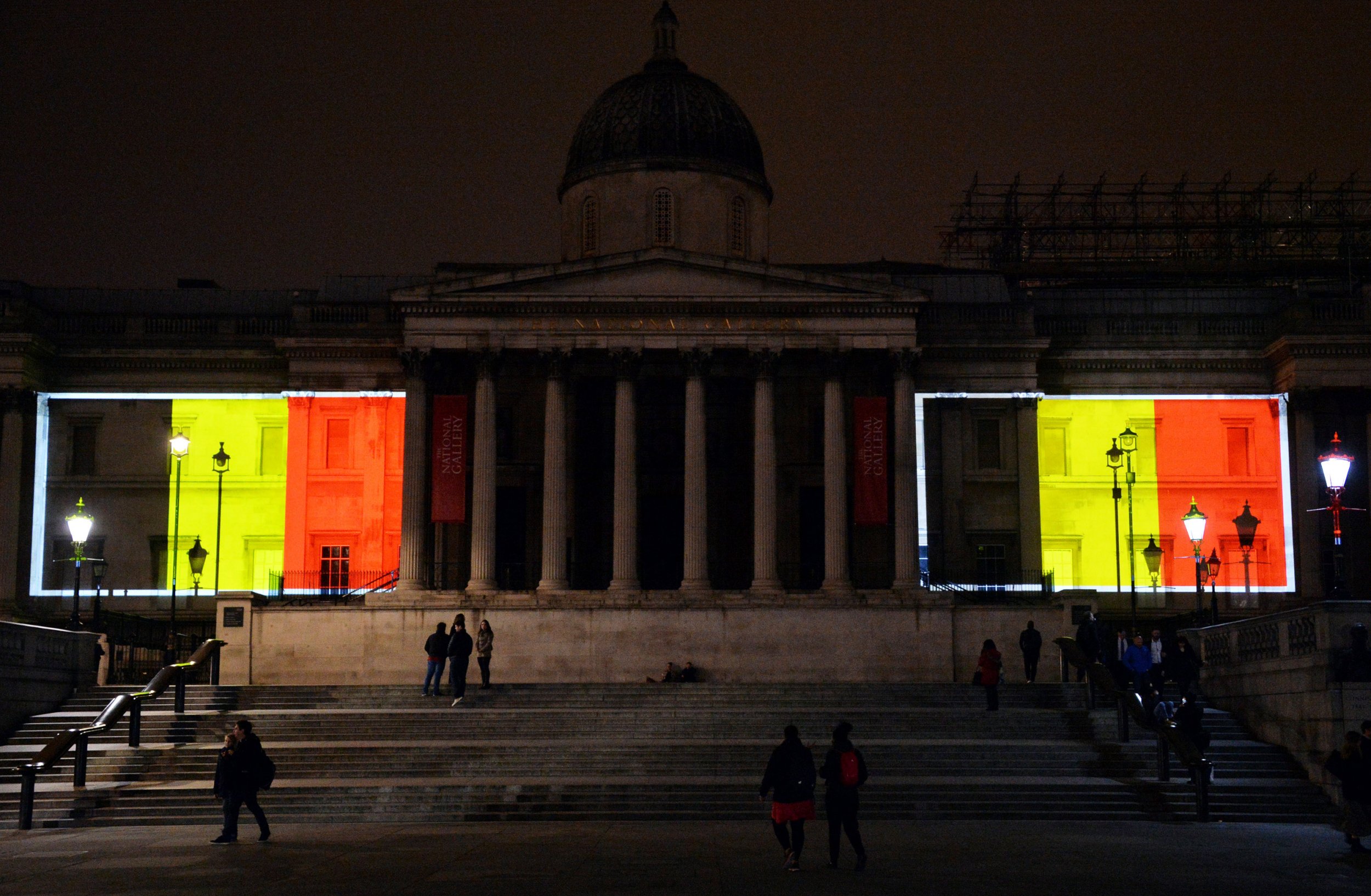 London's landmarks lit up this week in a touching tribute to the victims of the Brussels terror attacks on Tuesday.
The exterior of the National Gallery illuminated in the red and yellow colors of the Belgian flag, while the fountains in the courtyard outside also displayed a red glow.
The British capital's iconic Tower Bridge also lit up in red in the aftermath of the senseless tragedy in Brussels that left at least 31 people dead and a further 250 wounded.
The London homage joins a slew of cities around the world to show solidarity with Belgium. See some of the images below.
Paris' Eiffel Tower:
New York City's One World Trade Center:
Dubai's Burj Khalifa:
Rome's Trevi Fountain:
Three of the suspects in Tuesday's attack, which saw two explosions at Zaventem airport and a further blast at a metro station, have been identified. Two of the attackers, Najim Laachraoui and Brahim el-Bakraoui, died in suicide bombings at the airport.
Belgian police are still looking for a fourth suspect.