Watch Long-Lost GoPro Footage of Epic Journey From Grand Canyon to Stratosphere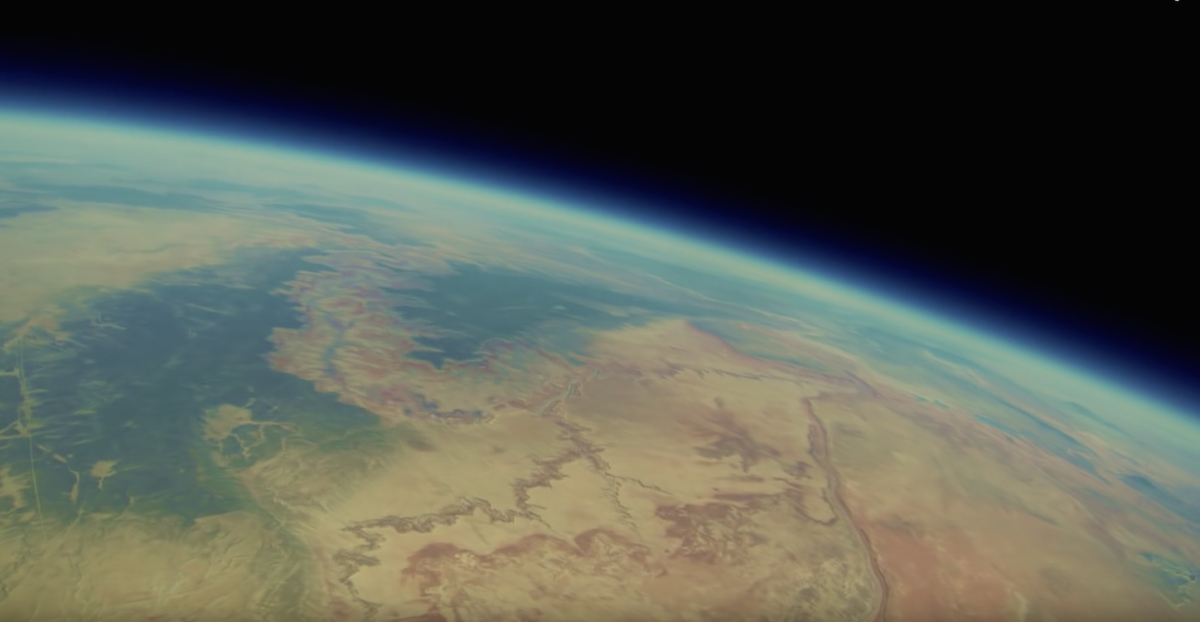 A long-lost camera with breathtaking footage of the Grand Canyon taken from the stratosphere has been found, two years after a group of friends launched it attached to a weather balloon.
A group of five friends attached an encased GoPro—a HD-quality video camera—and smartphone to the weather balloon back in June 2013, hoping to capture aerial views of the Grand Canyon and surrounding area.
The balloon reached a maximum altitude of 18.7 miles during the 87-minute flight, but due to a technical failure on the smartphone's GPS, provided by telecommunications provider AT&T, the team was unable to track the package after it returned to earth, making the data unretrievable. Two years later, the device was recovered just 50 miles from its original launch site, near Tuba City, Arizona.
"The whole project took myself and four friends a couple of months planning," one of the group members said on Reddit. "The phone landed 50 miles away from the launch point, from what I recall. It's a really far distance considering there's hardly any roads over there."
In a strange coincidence, the woman who spotted the device while on a hike works at AT&T. She took the phone to a store where the SIM card was identified, and a few weeks later the footage and data were sent back to the friends who first launched it.
The group posted the video on YouTube, where it's already been viewed more than two million times in just four days.