Watch the Making of President Obama's 3-D Printed Bust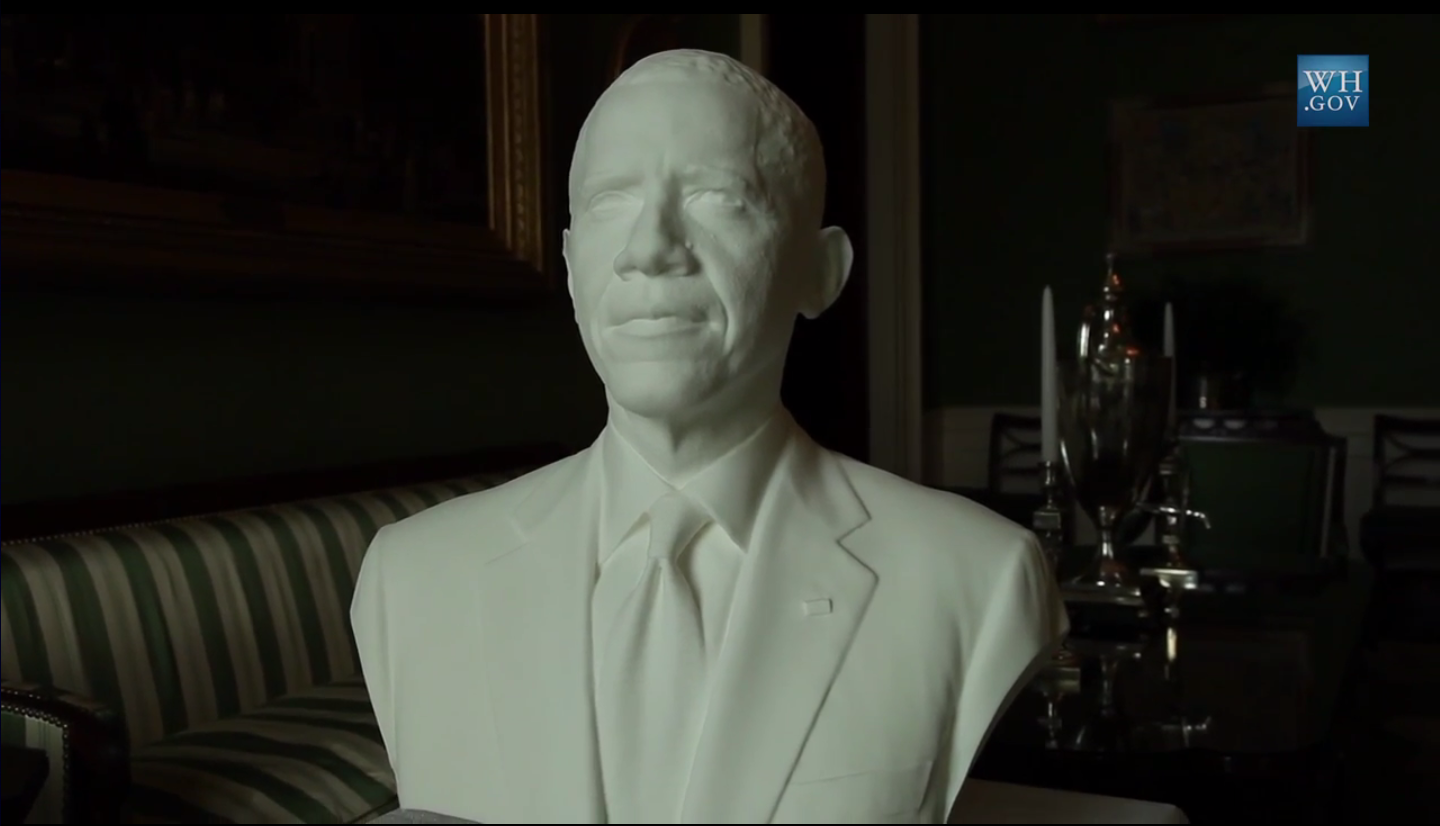 In June, the White House, the Smithsonian Institution and the University of Southern California's Institute for Creative Technologies teamed up to create the first-ever 3D-printed bust of a president. Now, viewers can watch the fascinating process behind the making of the bust, which took only a few moments but required the president to sit extremely still.
In a video released Tuesday, President Obama is seen sitting with 50 LED lights flashing to simulate various lighting conditions in order to capture every detail of his face. All the while, multiple cameras photographed the president and Smithsonian staffers used hand-held 3-D-scanners to collect his exact measurements.
"The video and exhibit of the 3D portraits are part of an ongoing effort by the Administration to call attention to the significance of the Maker Movement this year," the White House said in a release on its website Tuesday, referring to the community of designers, inventors, artists and more who attempt to create their own products using new technologies such as 3-D printers.
"The democratization of tools and technologies like 3-D printing has the potential to create more opportunities to engage students in STEM education, facilitate entrepreneurship, and boost advanced manufacturing in the United States," the White House said.
The project was inspired by the mask of Lincoln held at the National Portrait Gallery, said Gunter Waibel, director of the Smithsonian Digitization Program Office. The Lincoln mask was created in 1860 by covering the then-President's face with plaster for about an hour.
President Obama's bust is on view at the Commons Gallery of the Smithsonian Castle in Washington, D.C.