Watch: Man Paints Giant American Flag on His Lawn: 'There's Still American Patriots in This Country'
As Americans head back to work on Thursday with stomachs full of apple pie and memories of another fireworks show, one man will be celebrating his nation for at least a few more weeks.
Massachusetts native Arthur McCann, who lives in Norwood, spent hours transforming his front lawn into a giant United States flag. Thanks to a measuring tape, stencils and some field paint, McCann was able to show off his patriotism on America's Independence Day.
"I just love America and the freedom and the opportunities it gives and I love to be creative," McCann said, according to Reuters. "I'm like blown away that people stand on their cars to take pictures with their kids here. It's really rewarding for me. That is so cool.
"I basically used a stencil for the stars. And of course there's 50 stars, and of course there's 13 stripes because we know, you have to do it right."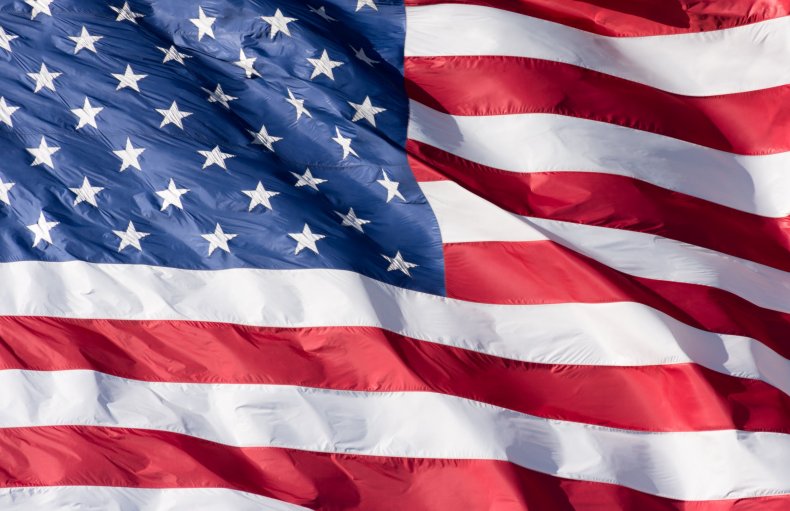 According to Fox 6 News, McCann dedicated his work to all members of the military and says he was also inspired by his grandfather who served in World War II. "I have a Fourth of July party every year and the kids really enjoy it so I like to show them what you can do if you put your mind to it. And just a little respect for the veterans and to remind you that there are still American patriots in this country."
Also embracing the United States Independence Day was Russian president Vladimir Putin, who will meet with President Donald Trump on July 16 in Finland. Answering a journalist's question, Russian presidential spokesperson Dmitry Peskov told reporters that "Putin has sent a greeting telegram to Trump," according to the state-run Tass Russian News Agency. He did not elaborate on the contents of the message.
But just north of the border, things were not as friendly. The United States ambassador to Canada, Kelly Knight Craft, hosted 1,000 people at an Independence Day party in Ottawa—a 75 percent drop in attendance from 2017.
Several VIPs skipped the event including Ottawa mayor Jim Watson who said he was fed up with the tirade of attacks from Trump. "I'm tired, like a lot of other Canadians, of the constant chirping and attacks of the president, whether its against the prime minister, against our steel workers, aluminum, cars, dairy products," Watson said, according to Canada Live News.
"I think it sends a symbolic signal that I'm not interested in supporting an administration that is constantly attacking our economy."