Watch Matt Damon in New Teaser for 'The Martian'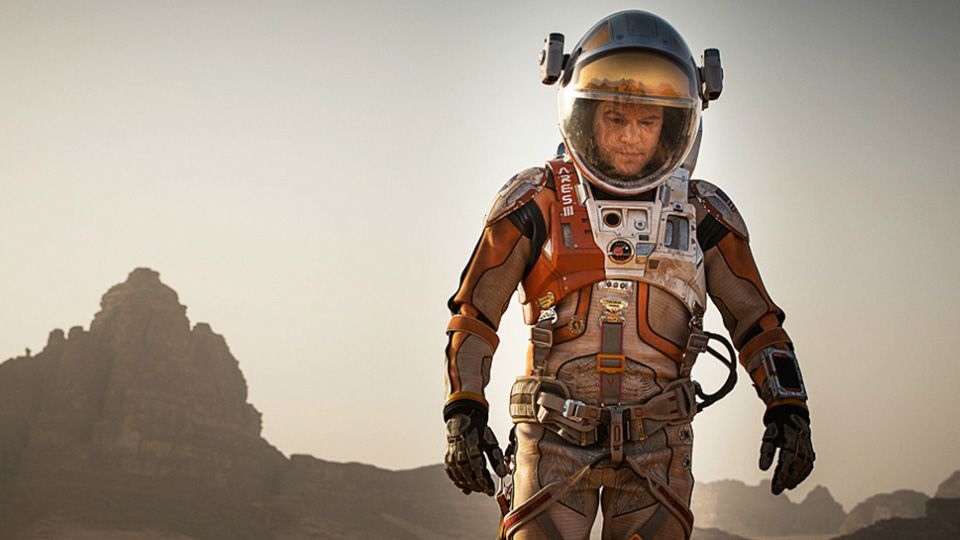 Updated | A new short teaser-trailer for 20th Century Fox's new science-fiction film, The Martian, starring Matt Damon was released on Sunday.
The film follows main character Mark Watney, played by Damonan astronaut who is left behind on Mars, after a space storm breaks out during a manned mission to the planet and he is presumed dead. Watney must find a way to contact his crew and the coordinator of the mission, NASA, to confirm that he is still alive, while he is also faced with dwindling supplies and a hostile planet.
The film, which is based on Andy Weir's 2011 novel of the same title, is directed by British film director Ridley Scott, who is best-known for directing sci-fi horrors including Alien and Blade Runner. The film also features Kate Mara, best known for her role in Netflix series House of Cards, as well as Zero Dark Thirty actress, Jessica Chastain, and British actor, Sean Bean.
The Martian is due for release September 30 in the U.K. and October 1 in the U.S.
Correction: This article originally incorrectly stated that a new trailer for The Martian had been released on Tuesday 8 September. A new short teaser for the film was released on September 6.