Watch Mega Millions Results, Numbers Drawing for 12/28/18: Online Livestream for $348 Million Jackpot Tonight
The next drawing of the Mega Millions winning numbers is scheduled for Friday night at 11 p.m. EST. The drawing will determine whether or not there's a winner of the $348 million jackpot with the $210.2 million cash option.
The last drawing was on Christmas at 11 p.m. The last time someone had a willing ticket for the jackpot was in October when someone in South Carolina won the $1.537 billion jackpot, but that person has yet to come forward and claim their prize publicly.
For the Friday-night drawing, tickets can be purchased an hour or two before the drawing begins. The cut-off time for buying a ticket varies by state so people in some states may have less time to purchase their chance at winning the jackpot.
The results of the drawing will be available on the Mega Millions website following the draw, and ticket holders in some states can also sign up to receive the winning numbers via text message. The numbers will be drawn live and can be viewed here as well from WSB-TV in Atlanta:
Mega Millions is available in 44 states around the country as well as Washington D.C. and the United States Virgin Islands. The tickets cost $2 each and the players have to choose or have a computer randomly choose six numbers. Five of those numbers are the five numbered balls from one to 70 and the sixth is the sixth is from one to 25. When a ticket matches all six numbers, the ticket holder wins the jackpot.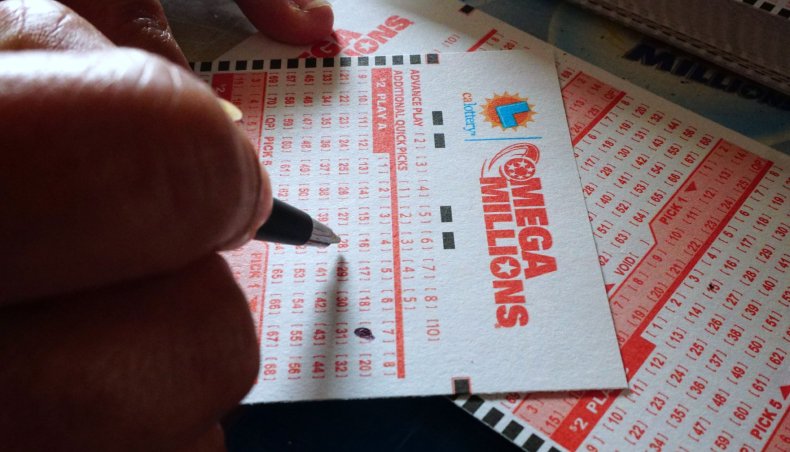 There is also a Megaplier option ticket holders can add to their tickets for an extra dollar per ticker, bringing the total price to $3. Not all states offer the Megaplier, but in the ones that do the Megaplier can multiply the winnings by two, three, four or five depending on what Megaplier is drawn that night. The Megaplier is chosen "From a pool of 15 balls, five are marked with 2X, six with 3X, three with 4X and one with 5X."
If there is a winner of the jackpot prize, that person has between 180 days and a full year to claim their prize, but it varies state to state to ticket holders should be sure to check how much time they have to cash their tickets.
More information about the lottery can be found on the Mega Millions website.