Watch: Michelle Obama Channels Beyoncé on James Corden's Carpool Karaoke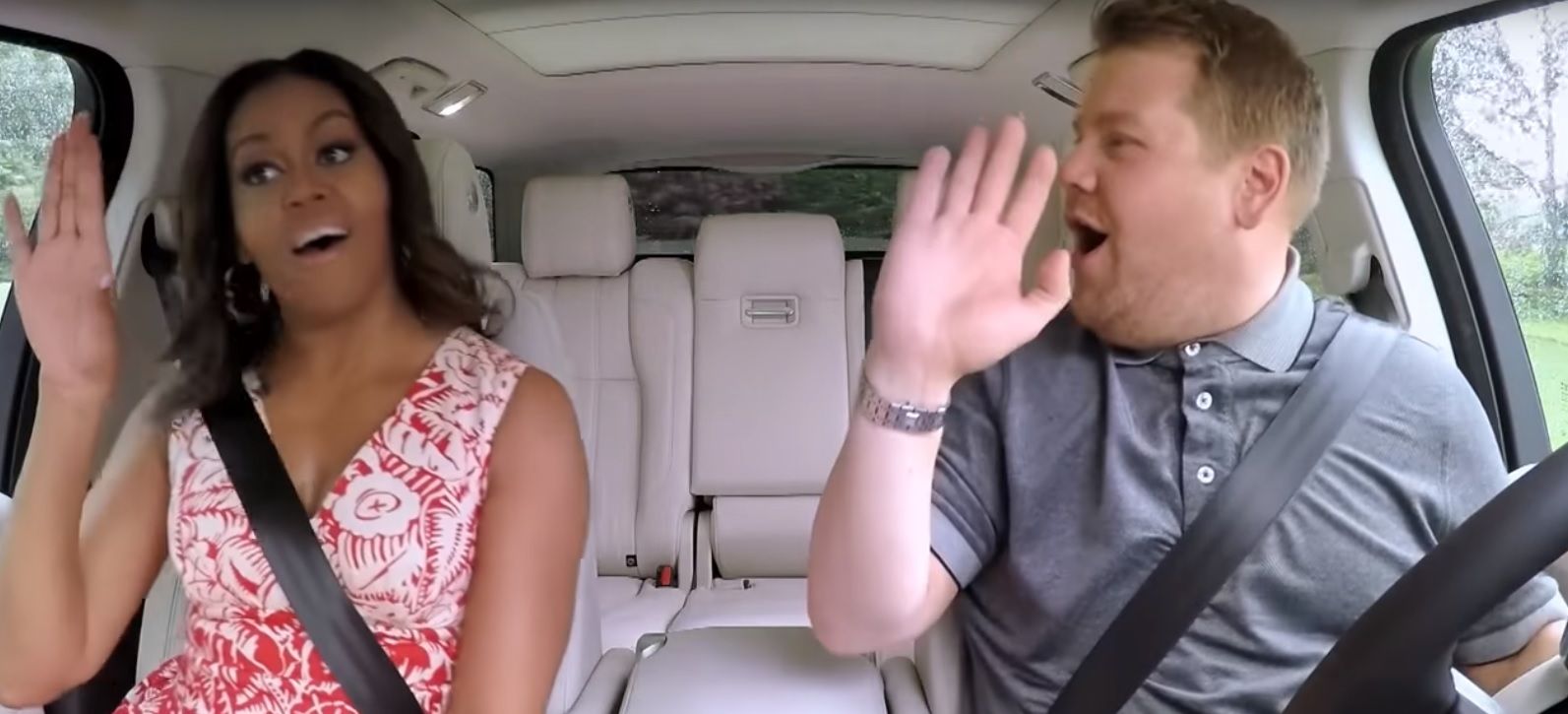 Michelle Obama may soon be relinquishing her title as First Lady of the United States but perhaps she has her eye on a singing career.
Obama, 52, will appear as James Corden's latest guest on his popular Carpool Karaoke segment Wednesday, singing along to Beyoncé's 2008 hit "Single Ladies" while driving around the White House compound.
Watch a preview below:
The First Lady certainly has Beyoncé's patented hand gesture from the music video down pat—it must not be her first time channeling her inner Sasha Fierce, Beyoncé's alter ego.
Beyoncé famously sang at U.S. President Barack Obama's inauguration to mark his second term in office in January 2013.
The Obamas and Carters have also socialized at various White House functions: the "Freedom" singer and four-year-old daughter Blue Ivy attended the annual Easter Egg Roll event in March, for example.
The full Carpool Karaoke segment airs Wednesday night on The Late Late Show with James Corden on CBS in the U.S.