Watch: Michelle Obama Tells Oprah She Won't Run for President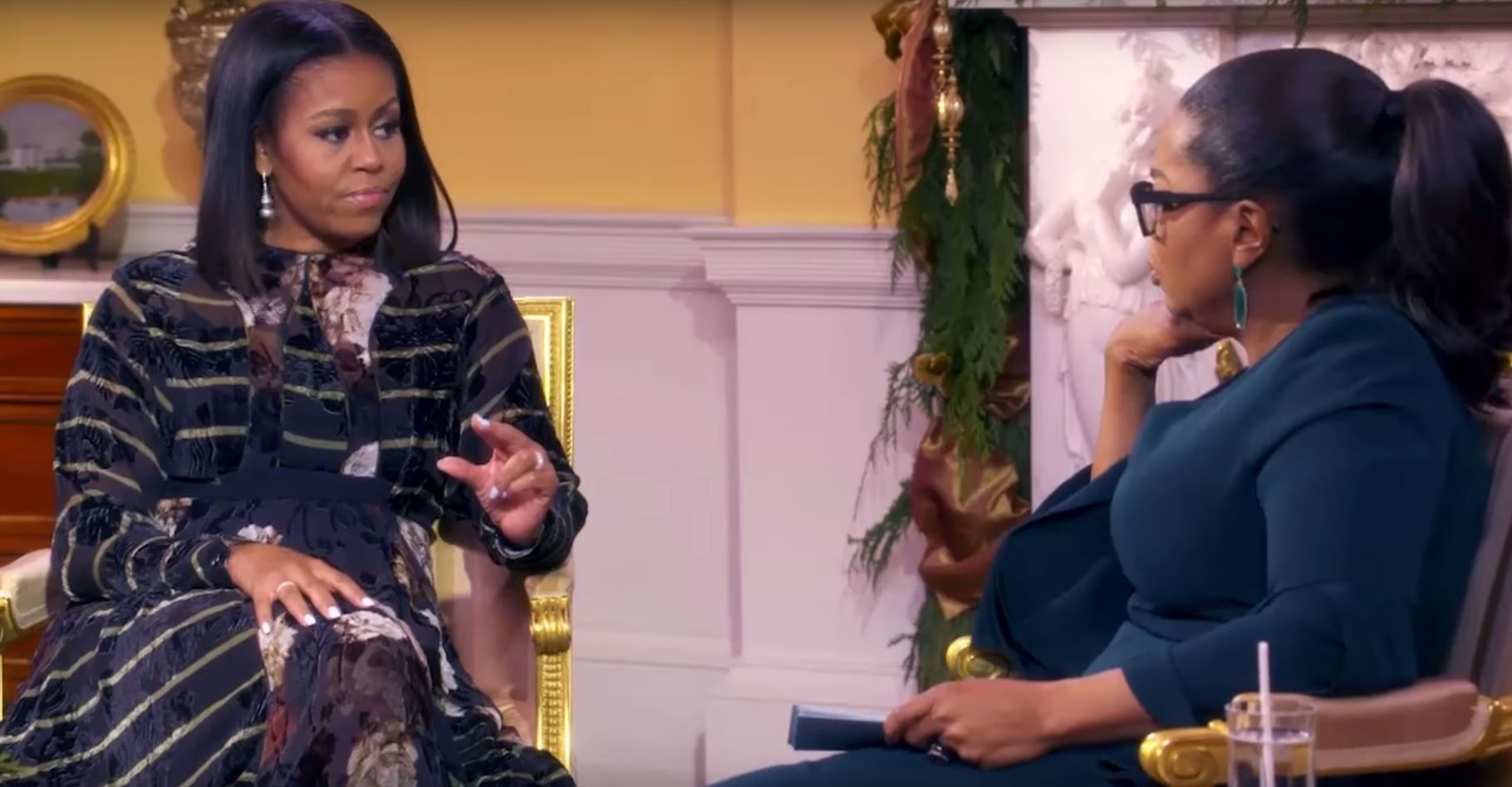 With just a month to go until Michelle Obama leaves the White House for good, the U.S. First Lady bid farewell to the American people in a televised interview with Oprah Winfrey on Monday night.
The biggest takeaway of the one-hour conversation was 52 year-old Obama's disclosure that she will not be following in Hillary Clinton's footsteps by going from First Lady to Democratic presidential candidate.
"I don't make stuff up, I'm not coy—I'm pretty direct. If I were interested in it, I'd say it," Obama responded to Oprah when asked if she'd run for office.
Obama went on to say that although a lot of left-leaners may hope she runs for office, "people don't really understand how hard this is. It's not something that you cavalierly just sort of ask a family to do again."
Since moving into the White House in January 2009, the presidential couple's daughters, Malia, 18, and Sasha, 15, have grown up in the spotlight and lived a life of privilege in comparison to their parents, the First Lady says.
When her daughters complained about having a secret service detail, Obama said that she and her husband would remind them how lucky they were.
"I reminded my girls, these aren't problems. These are very high class problems," she said. "Because of where Barack and I come from, we just couldn't sympathize with their...it was like, 'Girl, you live in the White House. You do not get to complain about this.'"
The one-hour broadcast, filmed in the White House, was aired on CBS on Monday night and again on Oprah's OWN cable network.
In a clip released Friday before the broadcast Obama said that following divisive Republican candidate Donald Trump's election, "we are feeling what not having hope feels like," in comparison to her husband's eight years in office.
"Hope is necessary. It's a necessary concept and Barack didn't just talk about hope because he thought it was just a nice slogan to get votes," she said.
At a rally in Mobile, Alabama on Saturday, President-elect Trump gave an unusually even-tempered response to Obama's comments. He said, "I actually think she made that statement not meaning it the way it came out. I really do," he said, according to CNN. Trump added: "I'm telling you, we have tremendous hope."
The president-elect also said that the First Lady "could not have been nicer" to his wife Melania Trump during a visit to the White House following the presidential elections in November.
In her interview with Oprah, Obama said her "door is open" to helping Melania Trump acclimate to her new duties as First Lady.
"My offer to Melania was, you really don't know what you don't know until you're here, so the door is open, as I've told her and as Laura Bush told me and other first ladies told me. We will do whatever they need to help them succeed," she said.