Video: Michigan Plane Crash Survivor Escapes From Blazing Wreck
One person was pulled to safety from the burning wreckage of a small plane that had crashed and killed two others in Detroit, Michigan.
The pilot of the single-engine Cessna 210 reported a landing gear problem and low fuel before the crash near City Airport around 8 p.m. on Sunday, ABC Detroit affiliate WXYZ reported.
Police say the plane struck a tree and flipped over, crashing into the ground and catching fire in a residential area after it narrowly missed several houses, before coming to rest in an open field.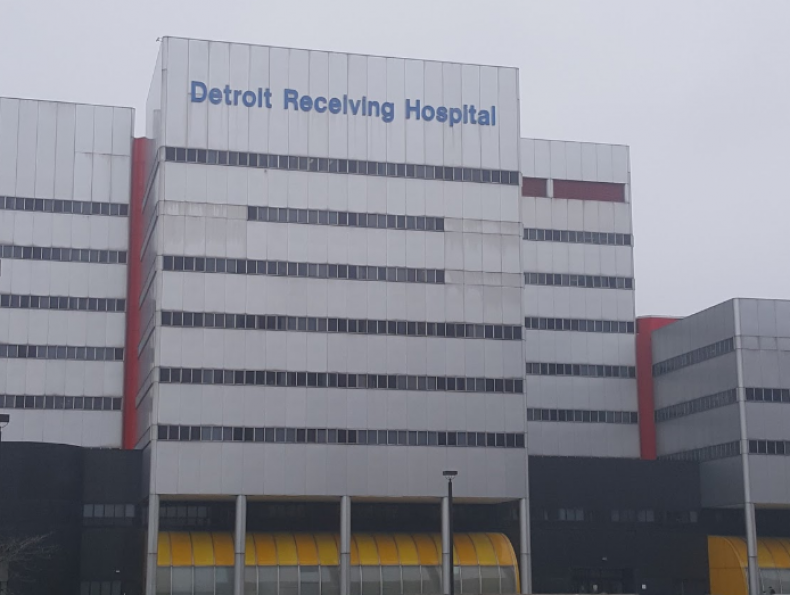 Larry Whitfield, 72, who lives in the neighborhood near Forest Lawn Cemetery on the city's east side, told the Detroit Free Press that he was in the house when he heard the plane go overhead.
"One guy, big guy, by a window couldn't get out and he couldn't breathe. I had a stick. Didn't work, so another guy got an ax," Whitfield said.
Whitfield told the publication that he and another man used the ax to break the window and open the door, adding that "anybody would have done it." Only one passenger of the three managed to escape.
Cordell Owens, who helped pull the surviving passenger from the burning plane, told 7 Action News: "I couldn't let him burn up in there even though if it had blown up, it would have taken me."
Captain Mark Thornton from Detroit police praised the "courageous citizens who were able to extract one survivor."
Footage posted on social media shows the burning wreckage. Bianca Mack, 26, who took video of the initial crash scene told the Detroit News: "It looked like it hit the tree, then hit the ground. It was smoking a lot. There wasn't fire at first.
"It's sad. They were yelling, 'Help me! Help me!' It was sad."
Police said a man and a woman died and a 17-year-old male survivor is in a critical condition at Detroit Receiving Hospital.
The plane had left Arkansas at 3.43 p.m. that afternoon and was due to arrive in Detroit around 8 p.m.
The Federal Aviation Administration (FAA) and the National Transportation Safety Board (NTSB) will investigate the crash.