Watch: The Moment Istanbul Policeman Shoots Suicide Bomber Before Blast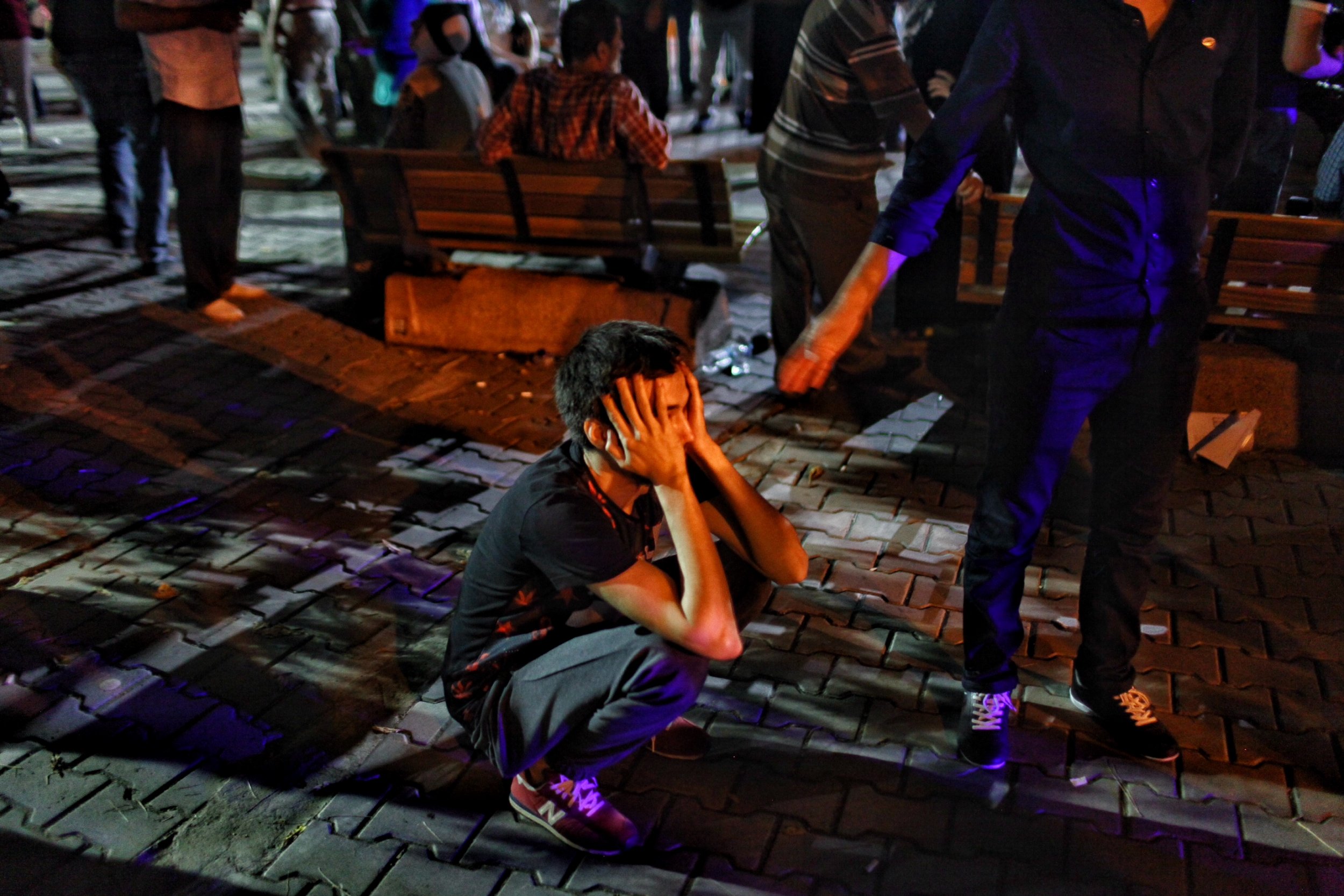 This is the moment that a Turkish policeman at Istanbul's Ataturk Airport, Europe's third-busiest, shoots a suspected member of the Islamic State militant group (ISIS) before the wounded fighter detonates an explosive device while lying injured on the floor.
Three suicide bombers with assault rifles killed at least 41 people, including more than a dozen foreign nationals, and wounded more than 200 others Tuesday. It represented the fifth major attack on Turkey's largest city this year.
No group has yet claimed responsibility, but ISIS has previously targeted civilians in the country and the Turkish leadership placed the blame with the radical Islamist group.
Kurdish separatists have also carried out deadly attacks in Turkey since a fragile ceasefire with the government collapsed in July 2015, but these attacks usually focus on Turkish authorities, rather than civilians or tourists.
U.S. President Barack Obama telephoned his Turkish counterpart Recep Tayyip Erdogan on Wednesday "to express his deep condolences on behalf of the American people," White House spokesman Josh Earnest said. "In the context of that call, he will offer any support that the Turks can benefit from as they conduct this investigation."