Video: MOMO-2 Rocket Explodes Moments After Takeoff
A Japanese rocket exploded shortly after liftoff on Saturday, dealing a major setback to the country's ambition to send its first privately backed rocket into space.
The MOMO-2 rocket took off at around 5:30 a.m. local time (4:30 p.m. ET Friday) from a test site in Taiki, southern Hokkaido.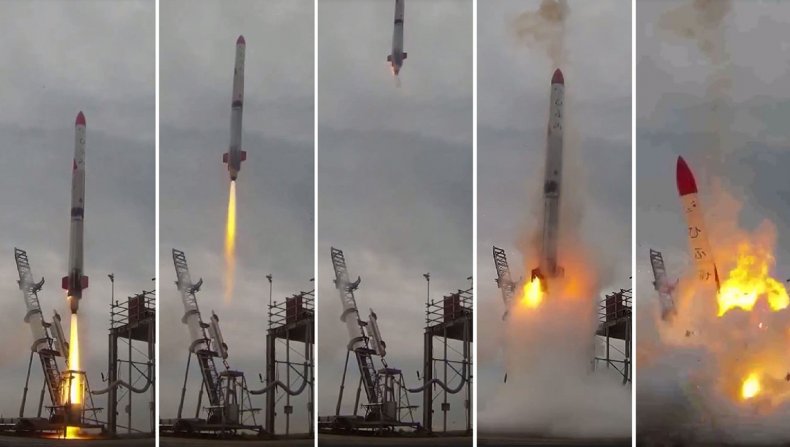 The rocket was carrying observational equipment and the launch was supposed to take it to an altitude of more than 100 kilometres (62 miles).
However, TV footage showed the 10-metre (33-foot) rocket lifting off, before crashing back down over the launch pad and exploding into flames.
While no injuries were reported, the incident struck a major blow to Japan's plans of sending a private rocket into space. In July last year, engineers lost contact approximately a minute after another rocket was launched.
Interstellar Technologies, the company that developed both rockets, said it would continue its development program despite the problems it has encountered so far.
The company was founded in 2013 by Takafumi Horie, the creator of popular internet service provider Livedoor, a website design operation that grew into an online portal.
Horie played a major role in modernizing Japan's economy between the late 1990s and the early 2000s, but was subsequently arrested in 2006 and was sentenced to two years and six months in jail for accounting fraud.
His privately backed efforts to develop a space exploration program have so far fallen short of the results achieved by the government-run Japan Aerospace Exploration Agency.