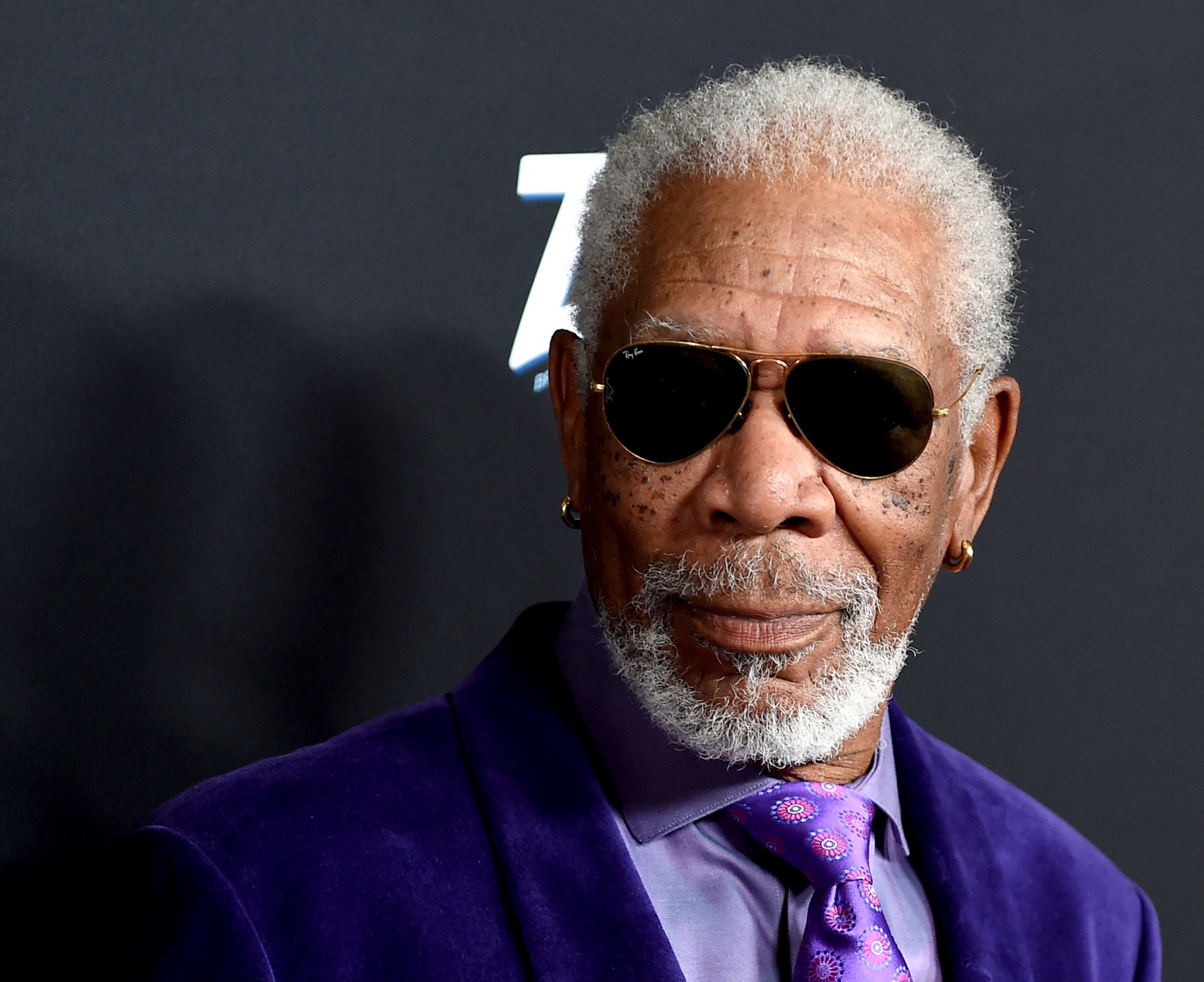 Morgan Freeman has, at last partially, reprised his role as God on the small screen in an ad for an Israeli air condition company.
In the commercial, Freeman, who first played God in the 2003 film Bruce Almighty says people keep confusing him for God. He admits he isn't, although he can control the weather in his home, "almost like God himself."
Read more: Israel says it can fight more than one war at a time, tells Iran to 'get out' of Syria
The Shawshank Redemption star is referring to his Tadiran air conditioning unit. Freeman was reportedly paid $300,000 by the Israeli company that produces the units to star in the ad, which began to air on TVs in the Holy Land this week, the Jerusalem Post reported.
"From the time I used to play God in the movies people used to confuse me with Him," Freeman says in his distinctive voice.
The actor posits that it could be because of the way he talks, as he speaks into an intercom, leading a young man to believe he is hearing the voice of God.
"Or maybe it's the way I dress?" Freeman asks as he appears dressed all in white, like his character in Bruce Almighty.
In a statement, Tadiran said Freeman had agreed to act as its spokesman for the next three years saying he suited the company "like a glove."
However, some women's groups in Israel have criticized the company's decision to hire Freeman after a number of women made allegations of sexual harassment against him, as part of the # MeToo movement.
In 2018 eight women accused Freeman of having made unwanted verbal and physical sexual advances towards them, abusing his position of power and influence in the industry. According to some of the women Morgan had touched them on their lower back, stared at them or commented on their appearance.
As the accusations emerged National Geographic halted work on Freeman's religion-themed documentary series The Story of God. However, it resumed production several months later after an investigation discovered there had been no incidents of concern while Freeman was working for the channel.
In his own defense the 81-year-old Oscar winner said he had never assaulted any women though in the past he may have used "misplaced compliments or humor."
Miriam Zalkind, a director at the Israel Women's Network said in a statement that "The decision of Tadiran to connect itself to someone who has been recently accused of more than eight allegations of sexual harassment - acts he didn't deny, but explained away with a weak apology - does not advance us as a society toward a safer future."
"We are sure that the public will prefer to buy its electronic items from companies that don't choose to do business with a man who acts that way towards women," Zalkind added.