Watch Mother-Daughter Trio Challenge Taryn Papa for Safety in 'The Voice' Battle Round Sneak Peek
The competition is heating up on The Voice on Monday night, with the first Battle Round of the season. Now that the blind auditions have passed, each coach must get selective about which of their team members will move forward.
Coaches Kelly Clarkson, John Legend, Gwen Stefani and Blake Shelton will select two or more of their team members to battle for safety... and only one will stay another week. Each pair and song is selected ahead of showtime by The Voice coaches. It seems the songs are chosen with each singer in mind, and are meant to give them an opportunity to show their full vocal capabilities.
A sneak peek from The Voice shows some of the team pairings and song selections. Taryn Papa will challenge the mother-daughter trio Worth the Wait this week.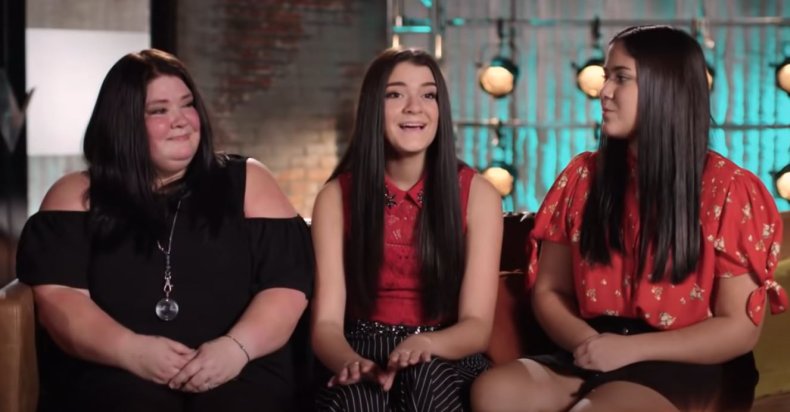 Papa and Worth the Wait are both on Shelton's team, and there's a special reason why. Shelton used the last open spot on his team to welcome Worth the Wait to his team, and they've already impressed viewers. Papa, on the other hand, has personal ties to Shelton in a unique way. Shelton owns a bar called Ole Red in Nashville, and it's where Papa sings the most. She's been performing on Shelton's own stage for over a year, which makes it even more special for viewers to watch her compete on Shelton's team.
Which act will continue forward is almost impossible to predict. While there's certainly something heartwarming about the mother-daughter trio, Papa seems to have what it takes to make it as a country star.
To put their skills to the test, Shelton chooses the song "Little White Church" by the country band Little Big Town. The teaser for Monday's episode shows Shelton stating harmonies will be welcomed in the performance.
Other songs featured on this week's Battle stage will include H.E.R.'s "Hard Place," which will see Legend's team members Olivia Reyes and Tamara Jade battle for safety; "Nobody Wants to Be Lonely" by Ricky Martin and Christina Aguilera, for Clarkson's team members Eli Zamora and Madeline Consoer; and "If The World Was Ending," by Sam Smith, which will be performed by Stefani's team members, Lauren Frihauf and Payge Turner.
After the Battle Rounds, The Voice will enter the Knockout competition phase. This will allow solo performances of the artist's choice. It all leads up to The Voice's live shows, which will really determine who is the next winner of the competition singing show.
The Voice will air on Monday and Tuesday, at 8 p.m. ET, on NBC.