The Mrs. Sri Lanka World 2021 pageant on Sunday ended with winner Pushpika De Silva's crown being seized on stage by Mrs. World 2020 Caroline Jurie, who de-crowned her after she claimed De Silva could not win because she was divorced.
After Jurie removed the crown at the Nelum Pokuna Mahinda Rajapaksa Theatre in Colombo, Sri Lanka, she placed it on the runner-up, prompting De Silva, who was contestant No. 20, to walk off the stage, according to video footage of the event.
"I'm still an un divorced woman...," De Silva wrote in a Facebook post on Monday. "A true queen is not a woman who snatches another woman's crown, but a woman who secretly sets another woman's crown!"
On stage, Jurie cited an alleged pageant rule that competitors "all have to be married and not divorced."
De Silva, who won Mrs. Sri Lanka World in 2011, said in her statement that if she was unfit for the competition, they would have removed her from the beginning.
Footage after the event from the Daily Mirror showed De Silva allegedly speaking to law enforcement, and she included in her Facebook post that she has taken necessary legal action against the "injustice and insult."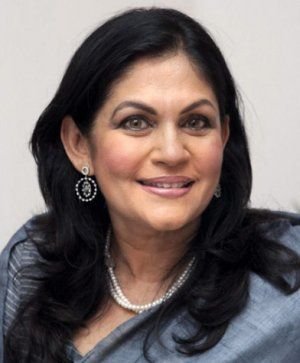 Colombo, Sri Lanka, Mayor Rosy Senanayake
The national director of Mrs. Sri Lanka World, Chandimal Jayasinghe, told Hari TV that De Silva will receive her crown and that there was no evidence that De Silva was divorced, according to a report from Newswire on Monday.
However, Sri Lankan news organization News First reported that it had been confirmed that De Silva was already re-crowned on Monday.
Newsweek has not yet been able to confirm whether she has been re-crowned.
De Silva initially received her crown from Sri Lankan Prime Minister Mahinda Rajapaksa's wife, Shiranthi Rajapaksa, Colombo Mayor Rosy Senanayake and Jayasinghe, according to Newswire.
De Silva added in her Facebook post that she suffered head pains when the crown was removed while the video showed Jurie struggling to remove it.
The Daily Mirror reported that De Silva had been admitted to a hospital due to head injuries from the incident.
A few users on social media expressed outrage after witnessing De Silva's crown being stripped.
Newsweek reached out to Mrs. Sri Lanka World and De Silva for comment but did not hear back in time for publication.