Watch: Nelson Mandela's First Television Interview Discovered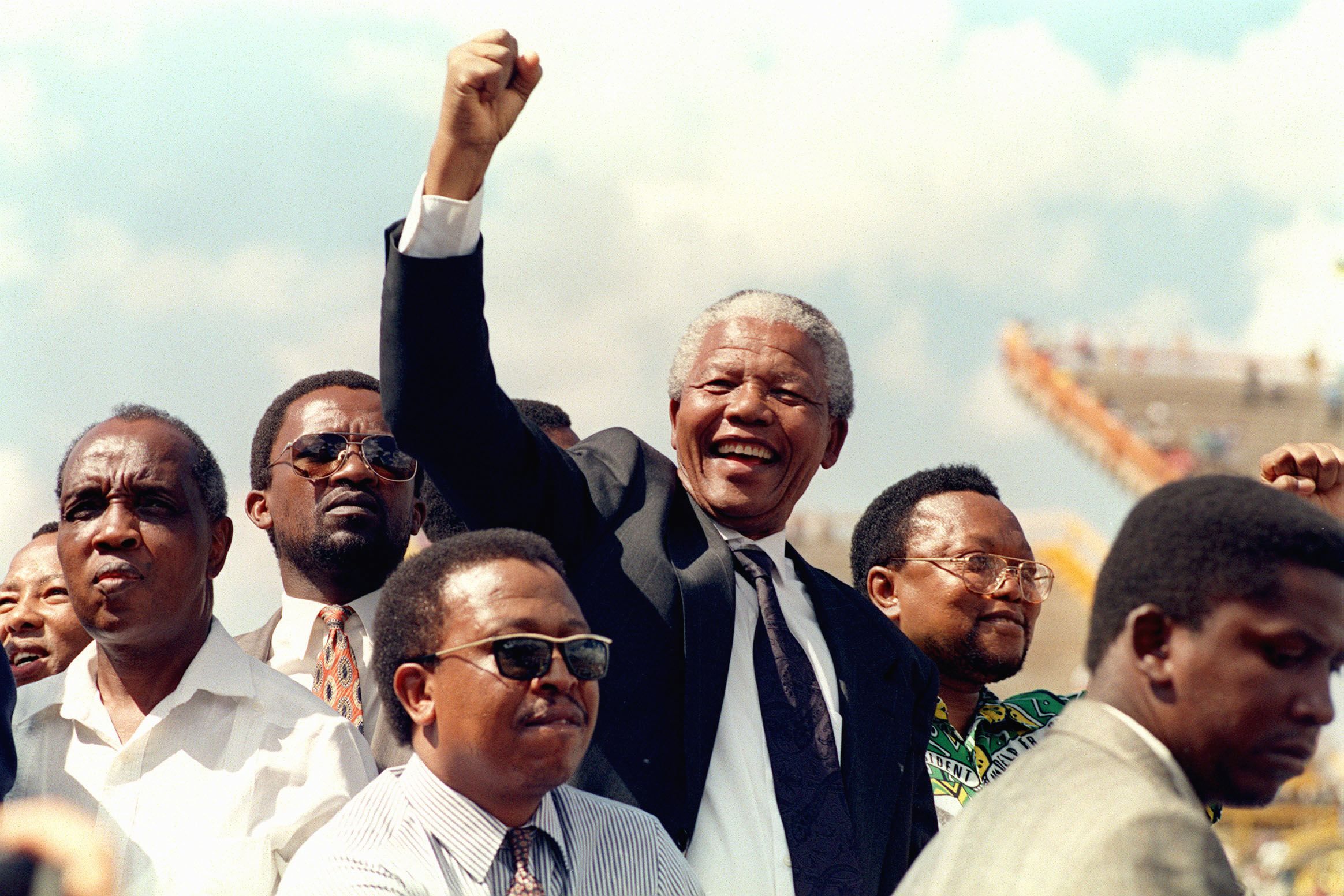 Sporting a beard and a full head of black hair, Nelson Mandela speaks with the same eloquence for which he was known later in his career in a previously undiscovered clip possibly dating from 1956.
The footage, released by the Nelson Mandela Foundation, is believed to be the earliest ever television interview given by the anti-apartheid activist, filmed during the so-called Treason Trial that ended in 1961. The trial, which began in 1956, saw 156 people—including Mandela and a plethora of senior African National Congress (ANC) members—accused of treason. All the defendants were found not guilty.
In the interview, Mandela, dressed in a grey suit and tie and standing in front of a paneled wall, describes the mission of the ANC, which he says is to "fight against white supremacy." South Africa was ruled by a regime that enforced apartheid—a policy of racial segregation and discrimination against non-whites—between 1948 and 1994, when Mandela was elected president following the overthrow of the regime.
"We have always regarded as wrong for one racial group to dominate another racial group. And from the very beginning, the African National Congress has fought, without hesitation, against all forms of racial discrimination and we shall continue to do so until freedom is achieved," Mandela said in the interview.
According to the Foundation, the interview took place at the Old Synagogue in Pretoria, where the trial was held, and was broadcast on January 31, 1961, by Dutch TV broadcaster AVRO.
Prior to its discovery, the first televised interview with Mandela—who died in 2013 at the age of 95—was thought to have been conducted in May 1961, when he was in hiding. Mandela was arrested in 1962 and remained imprisoned until 1990.