Watch: New 'Alice Through the Looking Glass' Teasers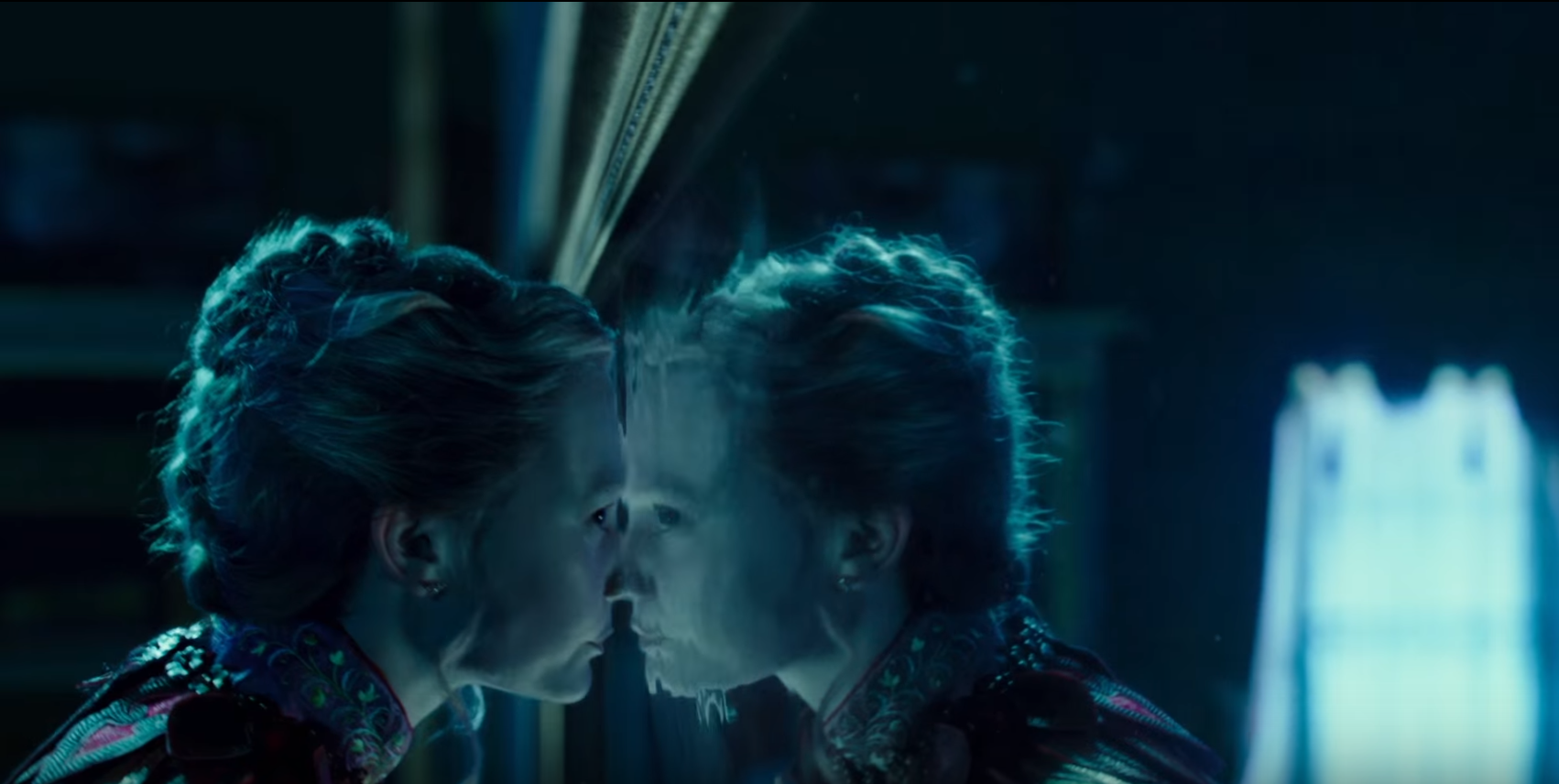 Tim Burton fans may feel as though they too have stepped through the looking glass when they hear Alan Rickman's voice in the latest teasers for the upcoming Alice in Wonderland sequel. Alice Through the Looking Glass is due in theaters on May 27.
Disney released two teasers for the film on Monday, which both unfold to Rickman's narration in his role as the animated Blue Caterpillar. The teasers came out less than three weeks after the British actor's death.
"You've been gone too long, Alice," he says in a grim tone that provides the only measured calm among a cacophony of ticking, turning and dinging, and a dizzying series of images that cut quickly from one to the next. "There are matters which cannot be neglected. Hurry."
The familiar voice of Helena Bonham Carter as the Red Queen is followed by that a newcomer to the cast—Sacha Baron Cohen, who joins as Time. "Young lady," he says, standing amidst a frozen rainstorm of pocket watches, "your time is up." Time is central to the film, which follows Alice as she returns to Wonderland and travels to the past to save the Mad Hatter.
"It's about time," Disney tweeted, sharing one of the clips.
Disney published the above teaser on YouTube as well under the title "Hurry Up" along with a second, very similar teaser of the same length titled "Tick Tock." The two 31-second clips come nearly three months after Disney released its "first look" trailer, which opens with some of the same narration by Rickman and contains many of the snippets seen in the teasers.
Alice in Wonderland, released in March 2010, grossed roughly $334 million domestically and more than $1 billion worldwide. Several cast members have returned for the sequel, including Bonham Carter, Mia Wasikowska as Alice, Johnny Depp as the Mad Hatter and Anne Hathaway as the White Queen, as well as Stephen Fry as the voice of the Chesire Cat and Michael Sheen as the voice of the White Rabbit.