Watch Faraday Future's New Car Unveiling Here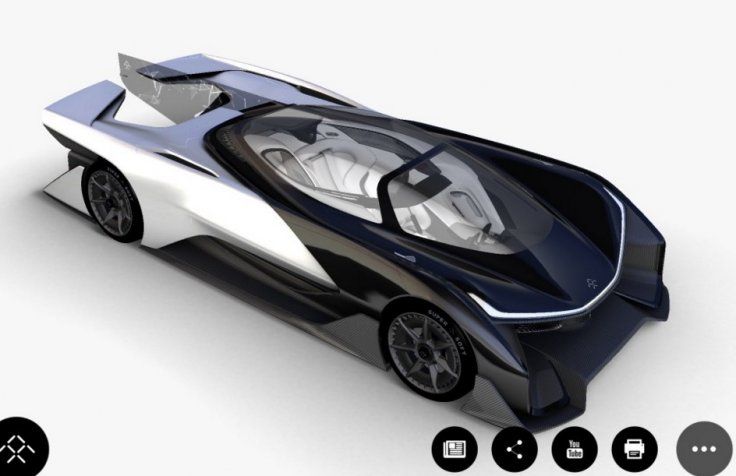 Updated | Does this car look a lot like the Batmobile?
The American electric car manufacturer with Chinese investors, Faraday Future, has been an enigma wrapped in mystery since landing in American shores. But its top-layer secrecy may have been unraveled before its big announcement at the CES convention on Monday night.
Watch Faraday Future's live stream of the event here:
Faraday Future has been the buzz of the entire convention in Las Vegas with the company dropping teasers like a 10-second trailer for the new car on Twitter. But Twitter user @supererogatory allegedly found the design renderings of the car in a prematurely released iTunes app—and took photos and an one-minute video for all of us to see, according to automotive-focused blog Jalopnik.
IB Times UK reports they have been able to confirm the designs with a source familiar with Faraday Future's developments.
From the sketches, Faraday Future's yet-unnamed car looks to have two seats lined up in a row like a jet, over 1,000 horsepower and a "customizable modular string battery technology"—whatever that may mean.
The only way to find out more about Faraday Future and its modular string battery technology is through their grand unveiling tonight at 8 p.m. Pacific Time. Faraday Future will live stream the event and Newsweek will provide coverage immediately following the event.