Watch Nick Cannon's Emotional Tribute Announcing 5-Month-Old Son Died From Brain Tumor
Nick Cannon opened up about the recent death of his five-month-old son, Zen, during his eponymous talk show on Tuesday morning.
Cannon, 41, struggled through tears as he discussed the private battle Zen went through with a brain tumor. He dedicated the show to his son, calling it a "celebration of life" for Zen.
"Over the weekend I lost my youngest son to a condition called hydrocephalus that was pretty much a malignant, invasive midline brain tumor, brain cancer," Cannon said. "It's tough."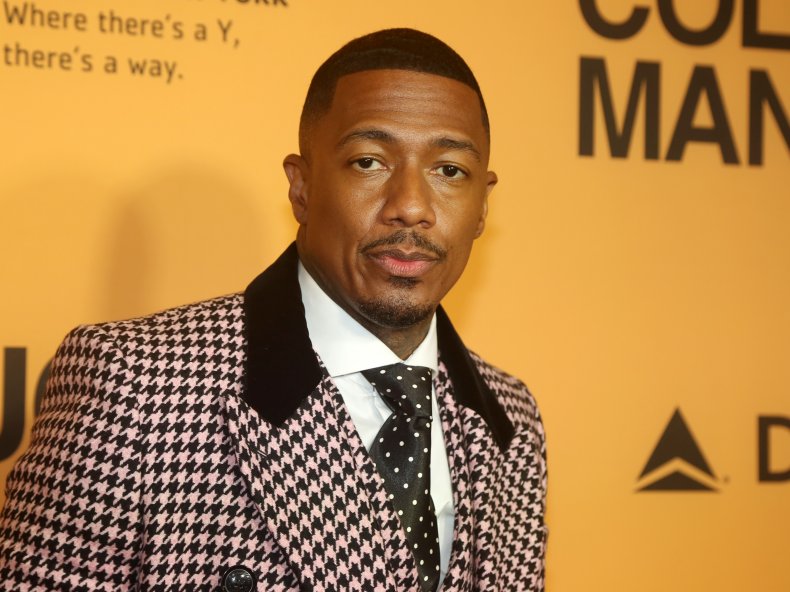 "I always noticed he had a cough...and so I wanted to check it out," Cannon said. "He always had this real interesting breathing, and then by the time he was 2 months old, I noticed...he had a nice-sized head—I call it a Cannon head."
The Masked Singer host continued: "We didn't think anything about it...but I really wanted to take him to the doctor for the breathing and to get his sinuses checked out. We thought it would be a routine process."
A video of Cannon detailing Zen's passing can be seen on his show's YouTube page and on his official Instagram account.
Zen Scott Cannon was born on June 23, and the family soon learned the baby had a malignant tumor in his brain.
Zen was Cannon's seventh child and his first with model Alyssa Scott. Cannon also shares twins with his former wife Mariah Carey.
Cannon said that Zen had recently undergone surgery, but the baby's health suffered a major setback around Thanksgiving. He said the "process sped up" for the cancer in Zen's brain, and the tumor "began to grow a lot faster."
"This weekend I made a valid effort to spend the most quality time I could spend with Zen. We woke up on Sunday...and [we went] to the ocean...and then I had to fly back to New York," Cannon said. "By the time I got in the car and was headed to the airport, I had to turn around."
Cannon said he held Zen for the last time on Sunday. He added that he and Scott were able to watch the sunrise with Zen as well as the sunset.
In explaining the rationale for returning to work so soon, Cannon said he needed the distraction from his pain.
Scott also shared several videos and photos of Zen on her Instagram Story Tuesday.
During the show, Cannon also praised Scott for her strength during their ordeal. He said: "Alyssa was like the strongest woman I've ever seen, because never had an argument, never was angry...was emotional when she needed to be but was always the best mom and continues to be the best mom possible."