Watch: North Korea's 'Kim Jong Un' Visits Trump Tower and NYC Landmarks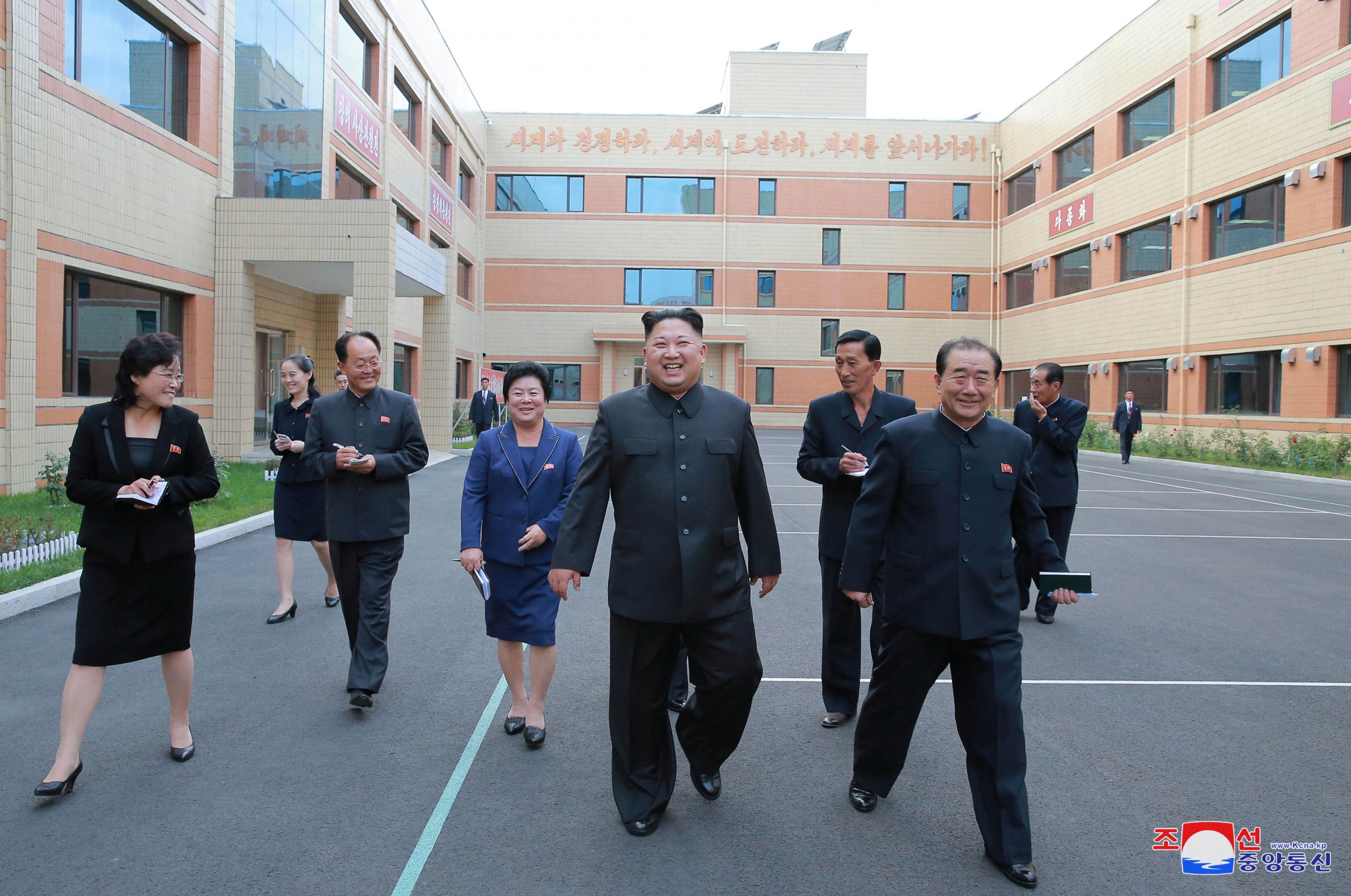 Kim Jong Un is used to public adulation, but even the North Korean leader would likely be surprised to learn that thousands of miles from Pyongyang, in the country he has threatened with nuclear winter, a glimpse of his silhouette summons smiles, applause and even a measure of starstruck gratitude.
As he strolled through New York City dressed as the zaftig authoritarian, YouTube prankster QPark received some surprising reactions.
"You're missing Dennis Rodman," one hairdresser in Harlem told him, commenting on Kim Jong Un's love for basketball and the unlikely friendship between him and the eccentric ex-NBA star. "You need to have Dennis Rodman, then you'll be ok."
"Oh my god, I feel so blessed," another resident gushed, locking eyes with the silent doppelganger on the street. "Oh your hands are so soft."
"He is looking for a girlfriend," QPark's comrade, posing as the impersonator's spokesman, chimed in.
"No. He's rich, he don't need no girlfriend. He can have any woman he wants. I know you got about 20 at home."
One subway trip to midtown later, and the two-man "North Korean" delegation soaked up the selfies at Trump Tower, asking the whereabouts of its proprietor, President Donald Trump.
"That's classified," a stone faced concierge answered, in what must be one of the most colorful visitors to ask him about Trump since the election.
Faux Kim Jong Un's stroll around the heart of Manhattan culminated with the Supreme Leader's exasperated outburst in front of the stock exchange building. "Teach me your capitalist tricks!" The order yielded no response.
Deciding it was mealtime, the duo headed for Koreatown. A nervier atmosphere awaited, as the black clad figure, flanked by his uniformed general, surveyed diners from behind his dark sunshades. An odd giggle in the background and more selfies outside the restaurant satisfied Kim enough to conclude loudly: "I like Koreatown!"