Watch: The 'North by Northwest' and 'Star Wars' Mash-Up You Didn't Know You Needed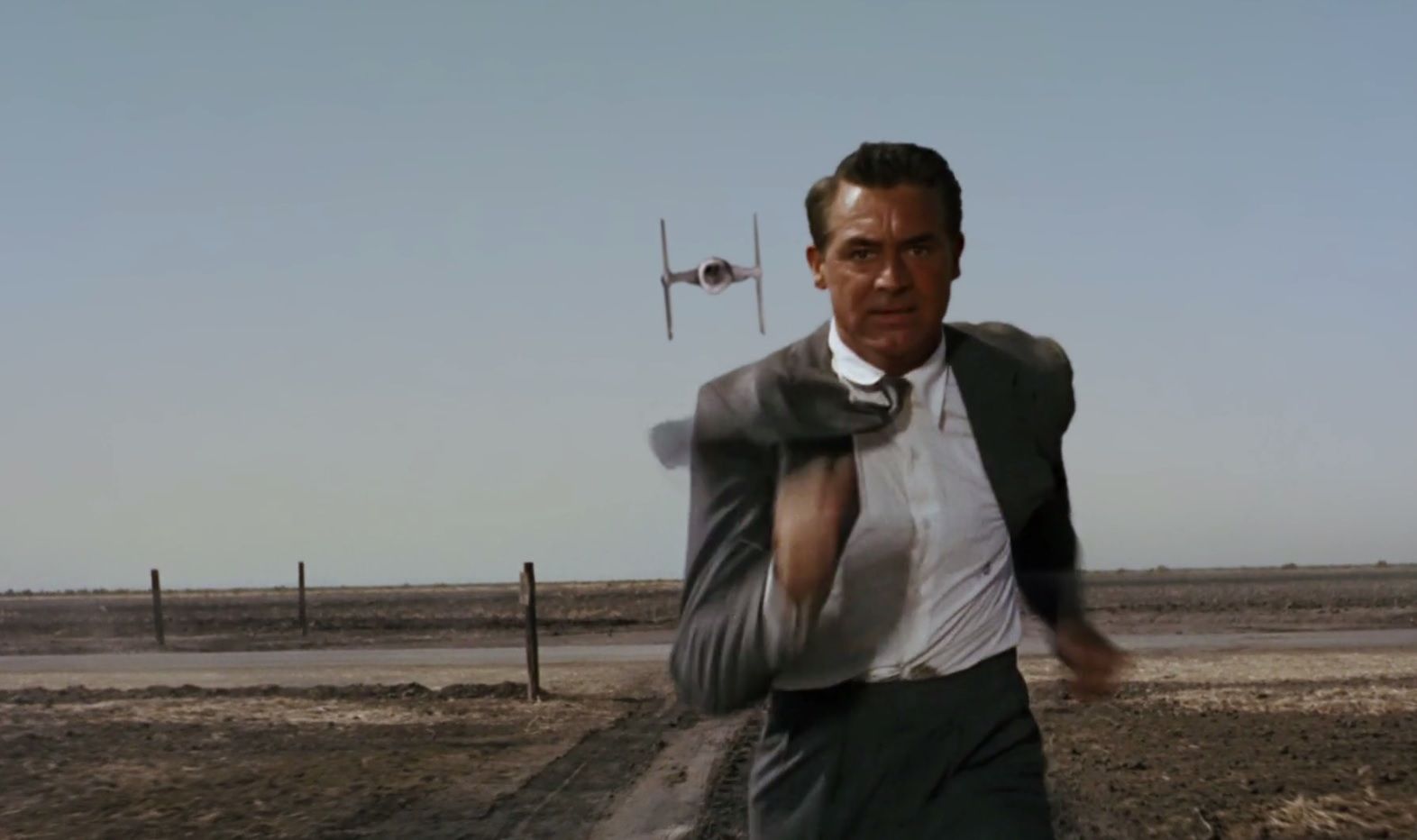 Alfred Hitchcock's North by Northwest, released in 1959, and George Lucas' Star Wars saga are both influential films, albeit in very different ways. One is a taut spy thriller, the other a fantastical sci-fi series set in space. They don't share much in common, but that hasn't stopped one French short filmmaker from merging the two together in a short film that's become a viral sensation.
Fabrice Mathieu's clip, aptly titled Darth by Darthwest , takes one of North by Northwest's most famous scenes in which Cary Grant's protagonist Roger Thornhill tries to evade a rogue cropduster shooting at him by an abandoned roadside bus stop.
Mathieu's version, however, pits Thornhill against a Star Wars TIE Fighter aircraft—and features cameos from favorites such as C-3PO and BB-8. Watch below:
Darth by Darthwest has already logged over 60,000 views on Vimeo since Mathieu, 48, shared it last week and it has trended on social media.
The internet auteur told Newsweek Thursday that Hitchcock and Lucas "gave me the passion for cinema" when he was a youngster and "I decided I wanted to become a filmmaker myself."
The inspiration for his cleverly edited short film came when he stumbled across a digitally altered image of Grant's character in North by Northwest being chased by a TIE fighter rather than a cropduster. "I imagined that it could be very cool and fun to see this great scene live. It's why I tried to do it," he explained.
Mathieu admitted he was staggered by the positive reaction to Darth by Darthwest from fans of both Star Wars and Hitchcock's film.
"When you have finished a short film and begin to show it, you hope that people like it. You don't really know if people will enjoy it. In a few days, many people shared it and many websites, too. As you can imagine, I feel very honored."
Like most things to do with Star Wars, Mathieu's short film has already been dissected by impassioned fans on the internet, much to his amusement.
"It's funny to read, on some forums, people who have discussed the size of the wings of my TIE Fighter used in the film. They're the real fans," he said.