After shaking off the shock of seeing a video of his fellow Ohio University classmates using the n-word, sophomore Maurice Swift posted it on his own social media account on Monday to spread awareness that he hoped would prompt change.
In the video, a female student pointed at each of her friends, while singing "one, two, three, four, how many n****** are in my store?" The comment was possibly a reference to a video that several black teenagers posted on the social media application Vine in 2013. The phrasing was intended to mock a store employee who was surveilling them.
A freshman shared the video in a GroupMe text messaging chat that Swift is part of. He told Newsweek his initial reaction was shock. Then he wanted to "spread awareness to prompt change," so he posted it on his own Twitter account with a caption calling it "unacceptable."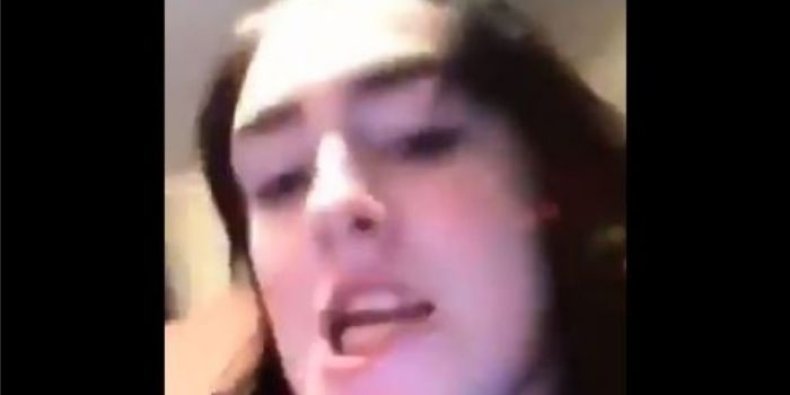 Swift said the minority community as a whole was upset by the video and have felt "very unwelcome and unsafe on campus," while also saying that the incident had forged a bond between them.
"The minority organizations on campus have all banded together and all issued statements in regards to this incident," Swift said. "The community has stood tall and strong as we work to see action taken by university officials."
Carly Leatherwood, the Ohio University senior director of communications services, told Newsweek that the school was aware of the post and that the "appropriate offices" had reached out to both the students believed to be responsible for the incident and those who were upset about it. The school also has a process in place to determine if the student code of conduct had been violated.
"Racism in any form is not tolerated at Ohio University," Leatherwood said.
Jenny Hall-Jones, the dean of studens, tweeted that she appreciated that the incident had been brought it to the administration's attention. She called the behavior "never acceptable" on campus or in the Ohio University community.
In a joint statement, Ohio University Student Senate President Maddi Sloat and President-Elect Lydia Ramlo condemned the behavior and supported those who called for disciplinary action. Along with hurting members of the black community, the school leaders said the actions in the video "break down the Bobcat community we strive to create every day."
Ramlo and Sloat acknowledged that the incident wasn't the first example of discrimination and hate the campus experienced. Given that there have been multiple instances, they reiterated the Student Senate's commitment to advocating for more programs on cultural competency, or how to better understand, communicate and interact with people of different cultures.
"I hope that the university will take action, but in the past when incidents of this nature have occurred not much has been done," Swift told Newsweek.
This article has been updated to include the response from Ohio University.