Watch: Panicked Children Jump From Balcony of Burning New Jersey Dance Studio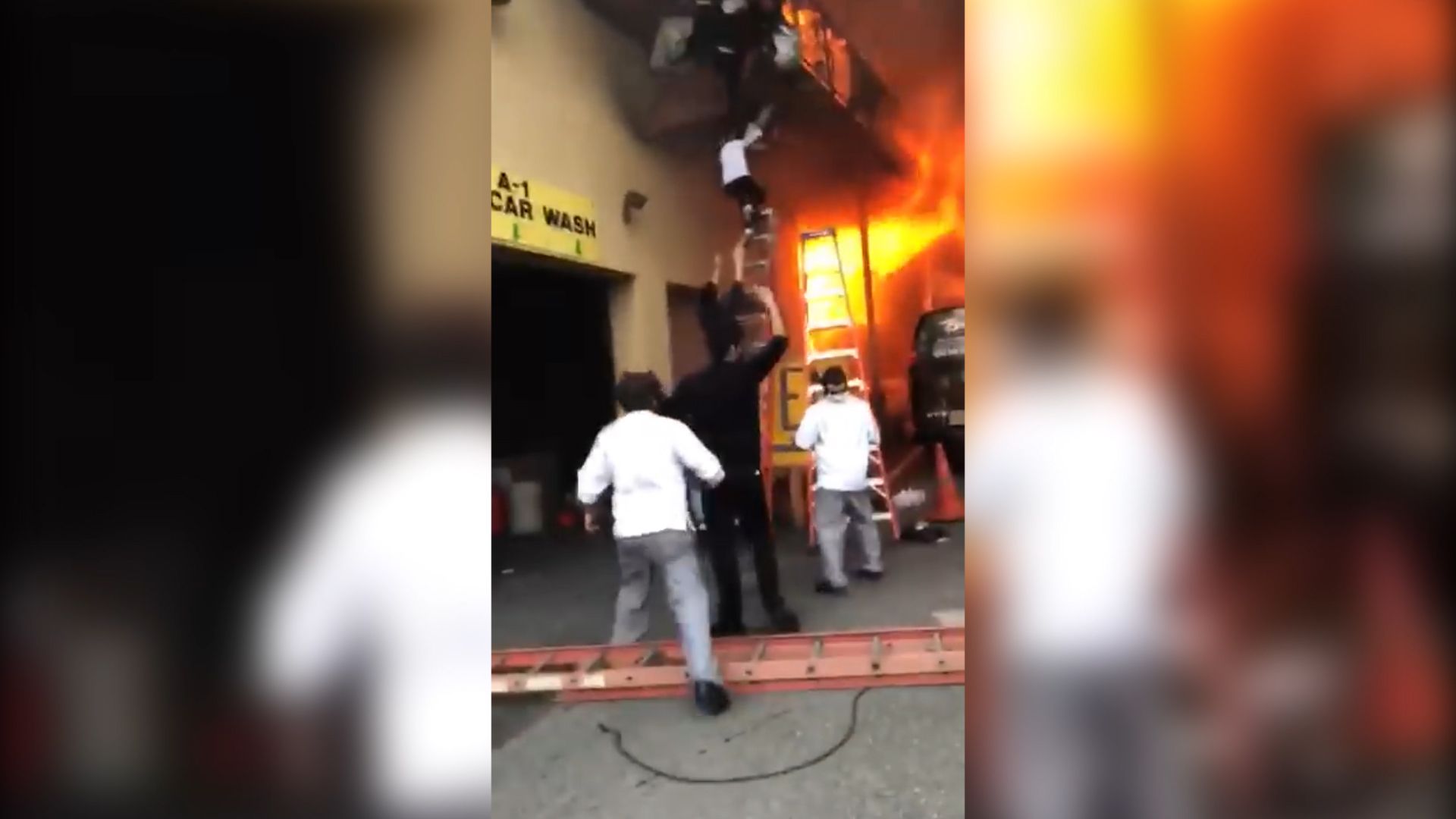 A group of children managed to narrowly escape a raging four-alarm fire on Monday evening (April 9) by jumping from the balcony of their New Jersey dance studio after the blaze broke out.
Video of the harrowing incident shows some of the six girls trapped on a balcony as flames consume the Edgewater building where the dance students had been rehearsing.
The children can be seen throwing clothing and backpacks from the balcony as adults below race to get ladders in position and help them down.
A number of girls can be seen making their way over the balcony, with some able to reach the ladders and climb down to safety.
For others, the ladders appear to be poorly positioned and adults below can be seen pushing them aside in an apparent bid to try to catch the girls instead. Hanging from the balcony as the blaze closed in, the children were forced to jump to safety.
Remarkably, no one was injured in the incident. However, the entire building was quickly consumed by the flames which tore through not only the dance studio, but also a restaurant, health spa and car wash, Edgewater Mayor Michael McPartland told reporters at the scene.
McPartland said he "happened to be just down the block when the fire started" and started "running up the street" towards the blaze.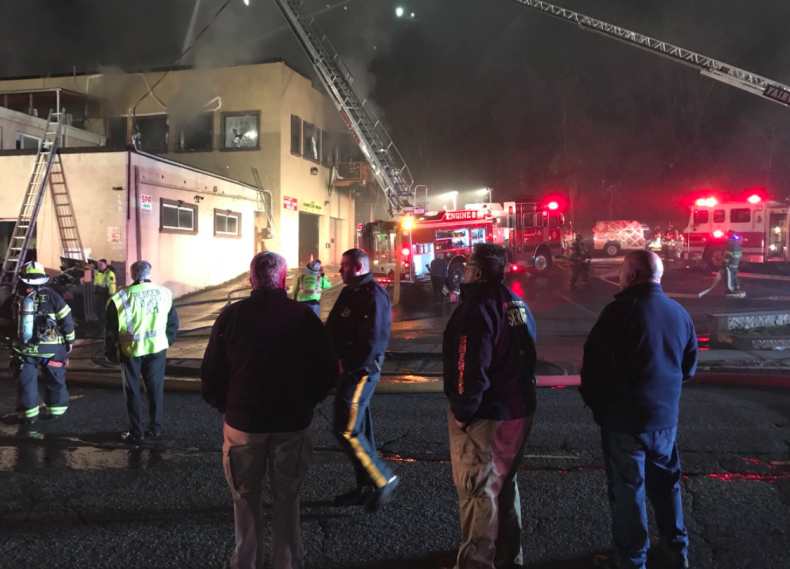 The mayor applauded first responders and business owners who raced towards the blaze to help bring the group of girls to safety, telling reporters in video shared by NorthJersey.com: "We're very fortunate here tonight… I tell you what, it was one of the greatest things I've ever seen. They helped the girls and the dance studio members evacuate from the second floor. It was kind of dramatic."
The Bergen County Sheriff's Office also applauded the bravery of first responders and residents, writing on Twitter: "Some heroic saves were made by Edgewater Police and citizens in the first minutes. Great job by multiple fire departments."
Firefighters were eventually able to put out the blaze. It is still unclear what caused it to break out in the first place.
Watch: Panicked Children Jump From Balcony of Burning New Jersey Dance Studio | U.S.