Winter Paralympics 2018: How to Watch the Games and What to Look Out For
The 2018 Winter Paralympics start Friday March 9 in the South Korean city of Pyeongchang, as athletes with disabilities gear up to compete. The games last to March 18.
NBC will be broadcasting over 250 hours of the games in the U.S., primarily on NBCSN. While certain competitions will be hitting TV screens, numerous others are being live-streamed on NBCOlympics.com and via the NBC Sports app, available on a number of mobile and casting devices.
Much will also be available on the Olympic Channel, which you can view online by signing in with a partner media provider.
Chris Waddell, Paralympic Hall of Fame member and 12-time Paralympic alpine skiing medalist, will be one of those hosting the televised events, a job that started early this morning with the opening ceremony.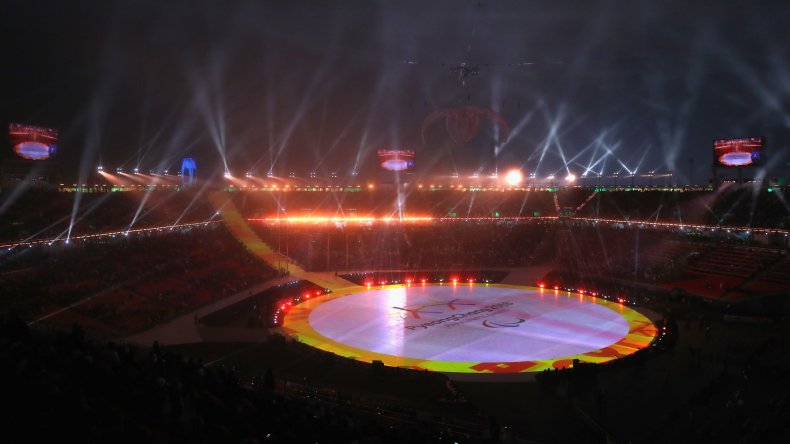 "The Opening Ceremony is a way in which the host country introduces itself to us," Waddell said. "Pyeongchang did such a great job with the Olympics, setting a high bar for this ceremony which will set the tone for the Paralympics. Most of these athletes will not have had tens of thousands of people cheering for them before. The feeling can create a wave of emotion to ride to greater heights."
The skiing game is particularly noteworthy this year, Wadell said in a press release. "Oksana Masters has been dominating in cross-country skiing," he added. "I look forward to her performances and seeing if Mike Shea and the men's snowboarders can sweep again."
Related: Highlights of the Pyeongchang 2018 Winter Paralympic Games Opening Ceremony
Sled Hockey commentator Jason Knapp said he was hoping these games bring another tense game for a U.S. team against Canada. "I'm looking forward to hopefully another U.S.-Canada showdown on the ice," Knapp said. "We saw the power of emotion, tension and tenacity when the U.S. and Canadian women's ice hockey teams met for Olympic gold just a couple weeks ago."
"The U.S. and Canada men's sled hockey teams could be on a collision course, too. The U.S. and Canada are the top two seeds, and placed in different groups for pool play, so they can't meet until the playoffs, which they are expected to do. If they do, it would be another classic clash in the rivalry."