Watch: Paris Metro Stations Prank Commuters With Hilarious Name Changes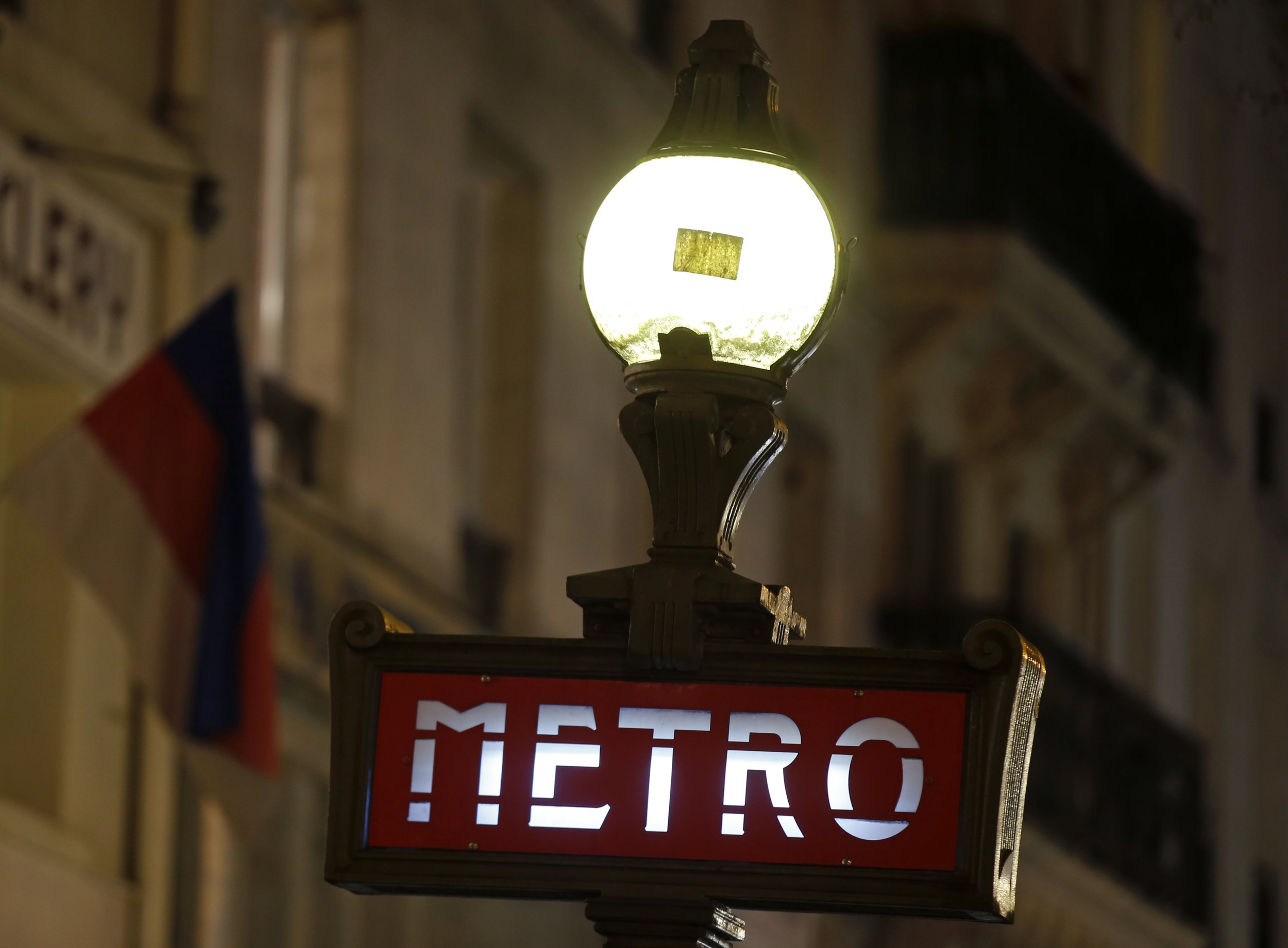 The Paris metro may be one of the oldest in the world, but the historic network went through some bewildering changes on April 1.
Giving commuters and tourists a taste of the often understated Parisian humour, 13 stations changed their names, discarding their historic aliases with humorous ones such as "Apéro" (Happy Hour) and "Pomme de terre" (Potato).
Each line tweeted images and videos of the changes to their stations, along emoticons of fish—the symbol of April Fools' in France where it is known as "Poisson d'Avril" (April Fish).
The historic Quatre-Septembre station, named after the date when the Third French Republic was officially declared, was instead named "Premier Avril" (April First).
Line 11's Télégraphe station, named after the once revolutionary mode of communication, the electric telegraph, instead took after a more modern means of broadcasting one's views. Throughout Friday the station was called "#Tweet."
Passengers who hopped off at the Pyrénées station found themselves at a stop named after a different mountain range, as it was renamed "Alpes."
The Alexandre Dumas station, named after France's beloved author, adopted a moniker inspired by his famous novel Les Trois Mousquetaires (The Three Musketeers). The reason given for the change is "problems with the copyright" of the author's name.
The Belgian city of Antwerp is called "Anvers" in French and thus the north Paris station named after the historic town is also called Anvers. On April 1, however, this changed as all the signage at the station was flipped upside down and it was renamed "sɹǝʌuɐ".
An explanation tweeted by Line 2 explained the joke that any Francophone would have understood—Anvers sounds like "à l'envers", which means "upside down."
The official website of RATP Group, which manages the transport railway network in and around the city of Paris came clean about the obvious prank on their website, explaining the changes to remaining stations too.
To congratulate themselves on pulling off a memorable poisson d'Avril, railway bosses also posted a video montage of staff preparing for Friday's prank.
The stations are to return to normal over the weekend. Quelle dommage!