Watch Pininfarina's 1,900-hp Electric Hypercar Take To California's Streets in Sonic Style
Italian carmaker Automobili Pininfarina has debuted the Battista, the first pure-electric hyper GT, on the streets of California as part of Monterey Car Week. The debut will give U.S. clients the chance to experience the 1,900 horsepower hypercar.
The debut will also give U.S. prospective buyers a chance to experience what is possible, with the company offering customers the opportunity to take part in a custom personalization program to customize their Battista with the engineers.
In an atelier space next to the factory, customers will be able to tailor their car. The company has said that 128 million combinations of materials are available, with 56 exterior paint options.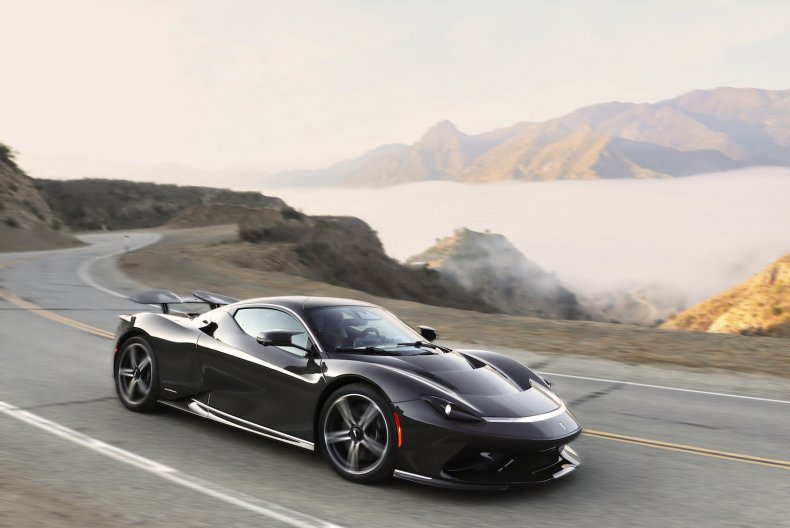 The Battista, crafted at Automobili Pininfarina's manufacturing facility in Italy, glides smoothly and quickly through California roads at speeds of over 100 miles per hour. The drive shows off the agility of the polished Impulso forged aluminum alloy wheels and exposed bodywork.
Pulling off the road, the scissor doors swing open, highlighting the Black Exposed Signature Carbon bodywork.
Supplying the 1,900 hp is a 120-kilowatt-hour battery that powers four electric motors, one in each wheel, that gets about 1696 pound-feet of torque. On a single charge, the car is expected to get a range of over 310 miles.
With an emphasis on the company's "Pure Sound" philosophy and drawing from music theory, the bespoke design of the car is built to have a core frequency of 54 hertz (hz). Wanting to provide an emotional experience for the driver, the organic frequency will rise in multiples of 54 hz as the speed increases.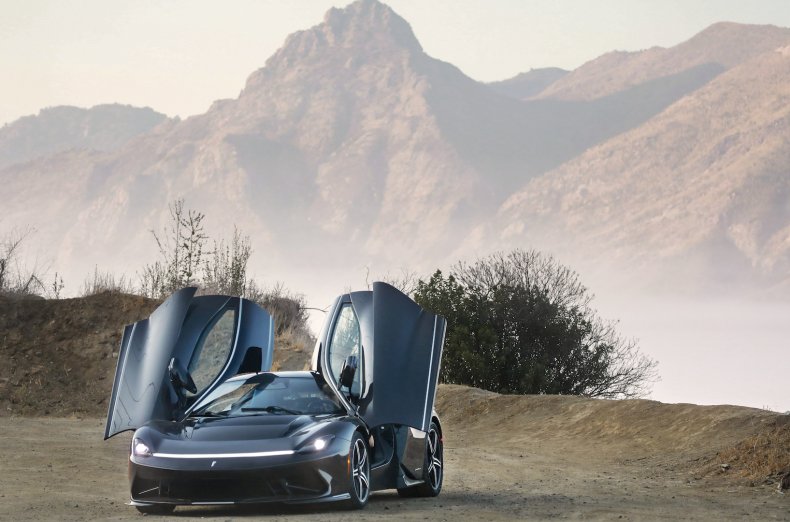 When the car reaches 432 hz, the design of the soundscape is meant to evoke an emotional reaction that drivers come to expect from a hypercar.
"Every driver has an emotional bond with a car and the sound of Battista will nurture this connection, not by replicating a familiar car sound, but with one that radiates the beauty of Battista's design both inside and out," Automobil Pininfarina product platform director René Wollmann said in a press release.
The interior matches the same custom qualities that went into the design, with optional Pilota seats finished in sustainable black leather and quilted Iconica Blu Alcantara upholstery with Iconica Blu contrast stitching available.
The company has a 91-year history in the Italian automotive industry, founded as a coachbuilder in 1930.
Up to 150 of the custom-built Battistas will be produced to customer specifications. First deliveries are expected before the end of the year in Europe and in the first quarter of 2022 in the U.S. The hypercar carries a cost of about $2.9 million.