A baffled armed robbery suspect hiding in dense undergrowth was arrested Tuesday by police after a drone tracked him down.
The suspect, Shyquan Collins, clearly thought he had given officers the slip in Brookhaven, a suburb of Atlanta, but he was followed by a police drone shadowing his every move as he tried to get away.
Footage from the arrest shows a confused Collins eventually giving himself up as he emerges from a stand of trees.
To add insult to injury, the police then point up to the drone in the sky that had pinned him down.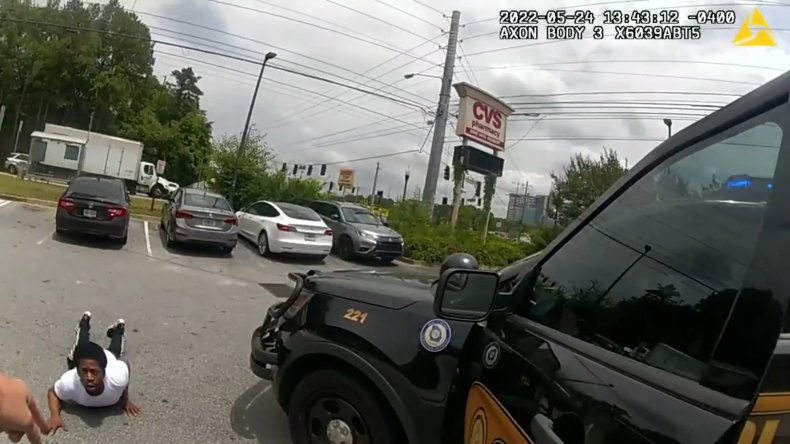 Earlier, the police had arrested another suspect, Alton Johnson, in the parking lot of a CVS, and realized Collins was still inside the store. He then fled the scene and the chase was on.
The pair were wanted for a violent armed robbery in Charlotte, North Carolina, earlier that day.
After the arrests, officers learned that the suspects were accused of shooting the victim in the Charlotte armed robbery before fleeing to Georgia.
Johnson, 27, faces charges of possession of a firearm, obstruction, theft, armed robbery, assault with a deadly weapon with intent to kill and possession of a firearm.
Collins, 30, faces charges of obstruction, giving a false name and date of birth, and driving while his license was suspended.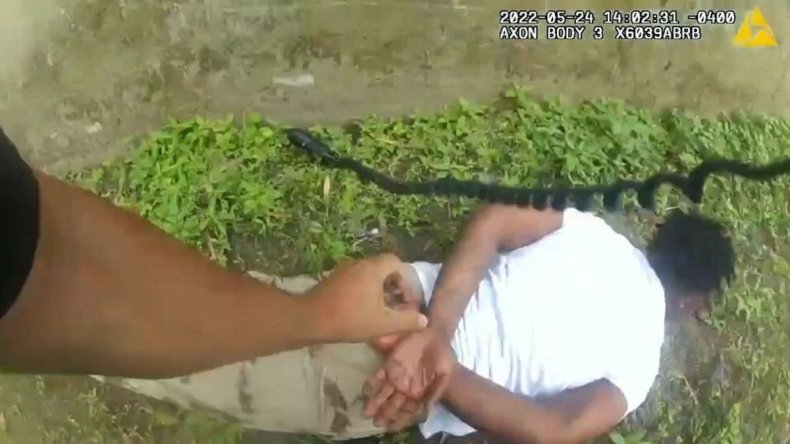 The Brookhaven Police Department successfully launched the Drone First Responder (DFR) program with the goal of providing aerial support and real-time intelligence to first responders within seconds of being notified of an incident on the ground, in April 2021.
Drones, or Unmanned Aerial Vehicles (UAVs) as they are also known, have been used by police services around the world since the turn-of-the-century, as they are much cheaper than helicopters and do not need a crew.
They can be used in search and rescue operations, or for patrols and other tasks that might otherwise have needed a fully-crewed helicopter.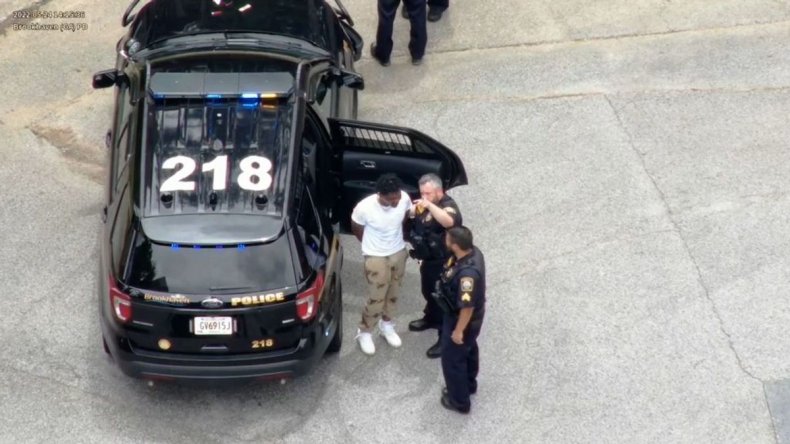 The camera systems have become increasingly sophisticated, and can even identify license plate numbers and use thermal imaging to search for missing people and catch wanted criminals in heavily forested areas or at night.
They also carry other sensors and radio equipment, and although they are typically unarmed, there has been some speculation of late that U.S. Customs and Border Protection officials have been thinking about arming their UAVs by attaching "non-lethal weapons designed to immobilize" their targets.
This story was provided to Newsweek by Zenger News.