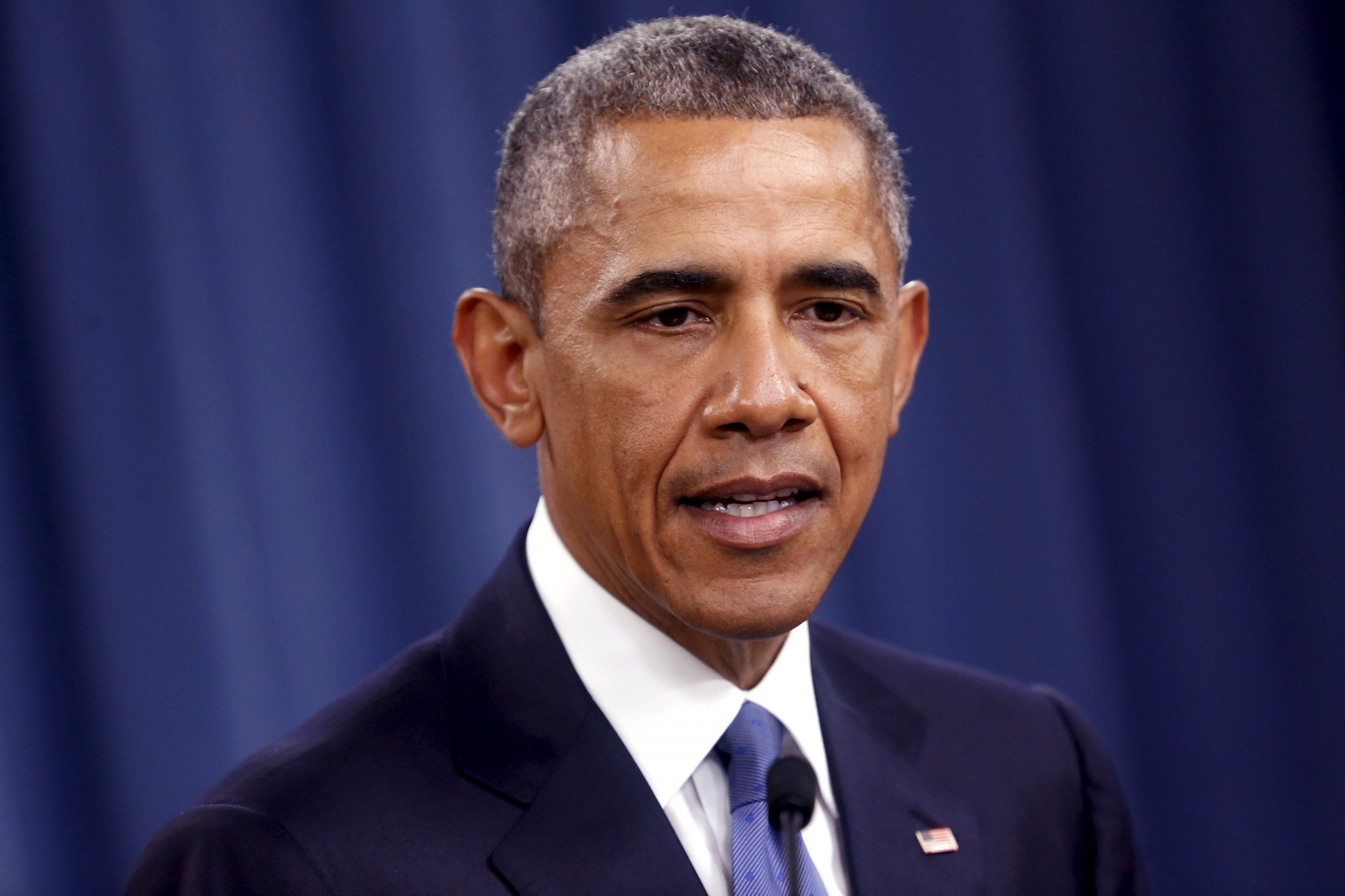 Updated | On Monday afternoon, President Obama spoke at the Pentagon about the Islamic State, or ISIS, a terrorist organization in Syria and Iraq.
Obama stressed all elements of American power were going toward fighting the organization. "Altogether, ISIL has lost over a quarter of the populated areas it had seized in Iraq," the President said, using an alternative name for the terrorist group. "ISIL's strategic weaknesses are real."
To stem the flow of foreign fighters into Syria and out of it, Obama said "all nations will need to do more, and we are starting to see some progress." In March, United States Southern Command General John F. Kelly warned of ISIS fighters entering the U.S. from the Caribbean and other South American nations. Since then, the U.S. has vowed to share more intelligence to prevent such movement.
Speaking about the group's influence worldwide, Obama noted that "ISIL's ideology poses a great threat beyond the region." Obama pointed to the attacks in Tunisia, Kuwait and Libya. ISIS claimed responsibility for a terrorist attack at a hotel in Sousse, Tunisia, that left dozens of tourists dead. That same day, over 25 people were dead and 200 more injured at a mosque bombing in Kuwait City. ISIS also claimed responsiblity for this attack.
Obama said the terrorist organization is doing their best to recruit from "Muslim communities around the world."
"In order for us to defeat terrorist groups like ISIL and al-Qaeda, we must discredit their ideology. This broader challenge of countering violent extremism," Obama said. "Ideologies are not defeated with guns, they are defeated by better ideas. We will never be at war with Islam," Obama added, stressing that ISIS distorts Islam.