Watch: President Obama Welcomes Chinese President Xi to White House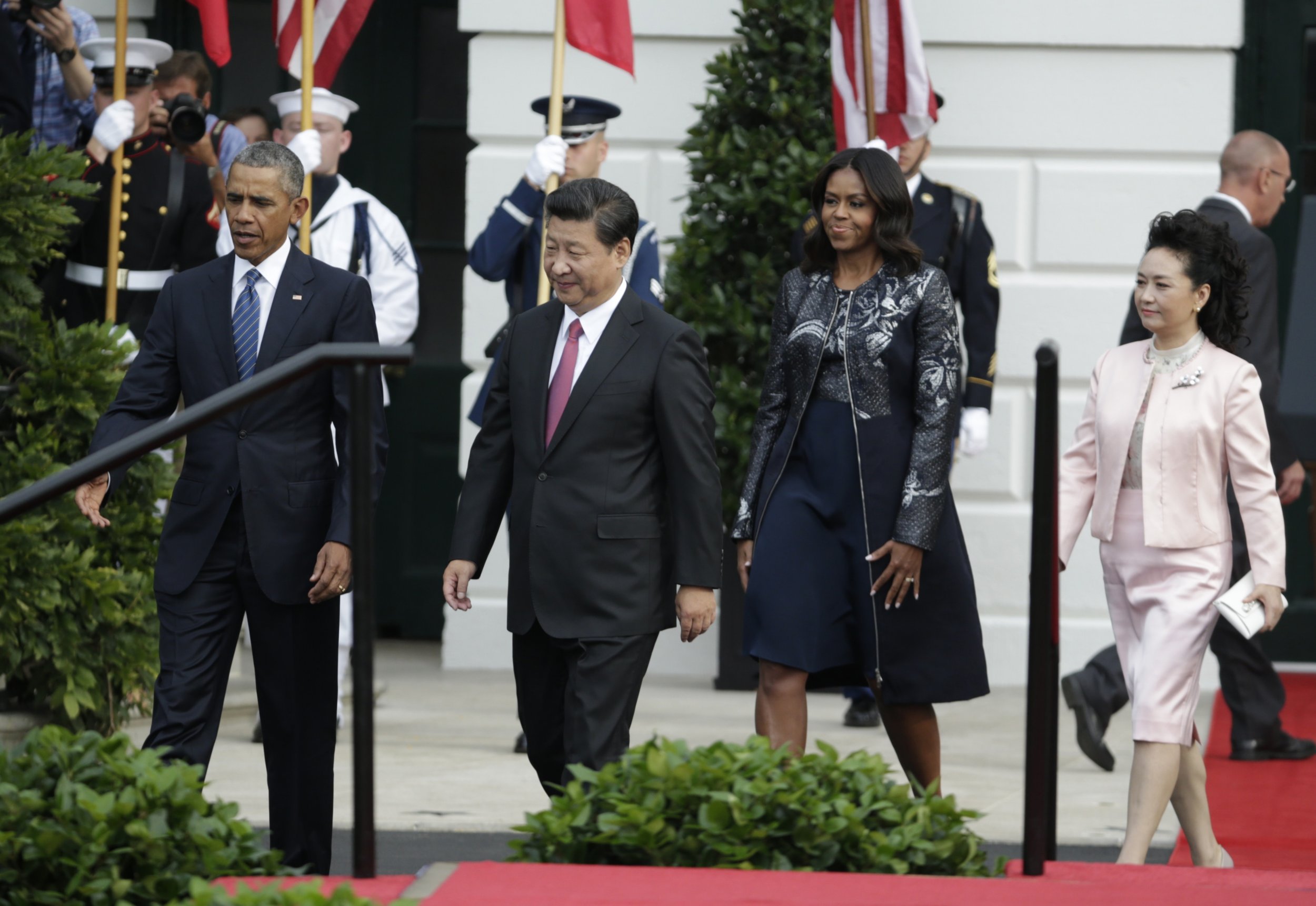 United States President Barack Obama and first lady Michele Obama welcomed Chinese President Xi Jinping and Madame Peng Liyuan to the White House on Friday morning.
"When the United States and China work together, it makes our nations and the world more prosperous and more secure," Obama said. "Nations are more successful and the world makes more progress...when the universal human rights of all people are upheld.... Our two great nations, if we work together, have an unmatched ability to shape the course of the century ahead."
Xi echoed Obama's message: "Working together, China and the United States have made a greater impact than our individual efforts." He added he hopes to promote peace during his visit to the U.S.
You can check out the livefeed here: