Watch: Psy of 'Gangnam Style' Fame Releases New Album, Two New Videos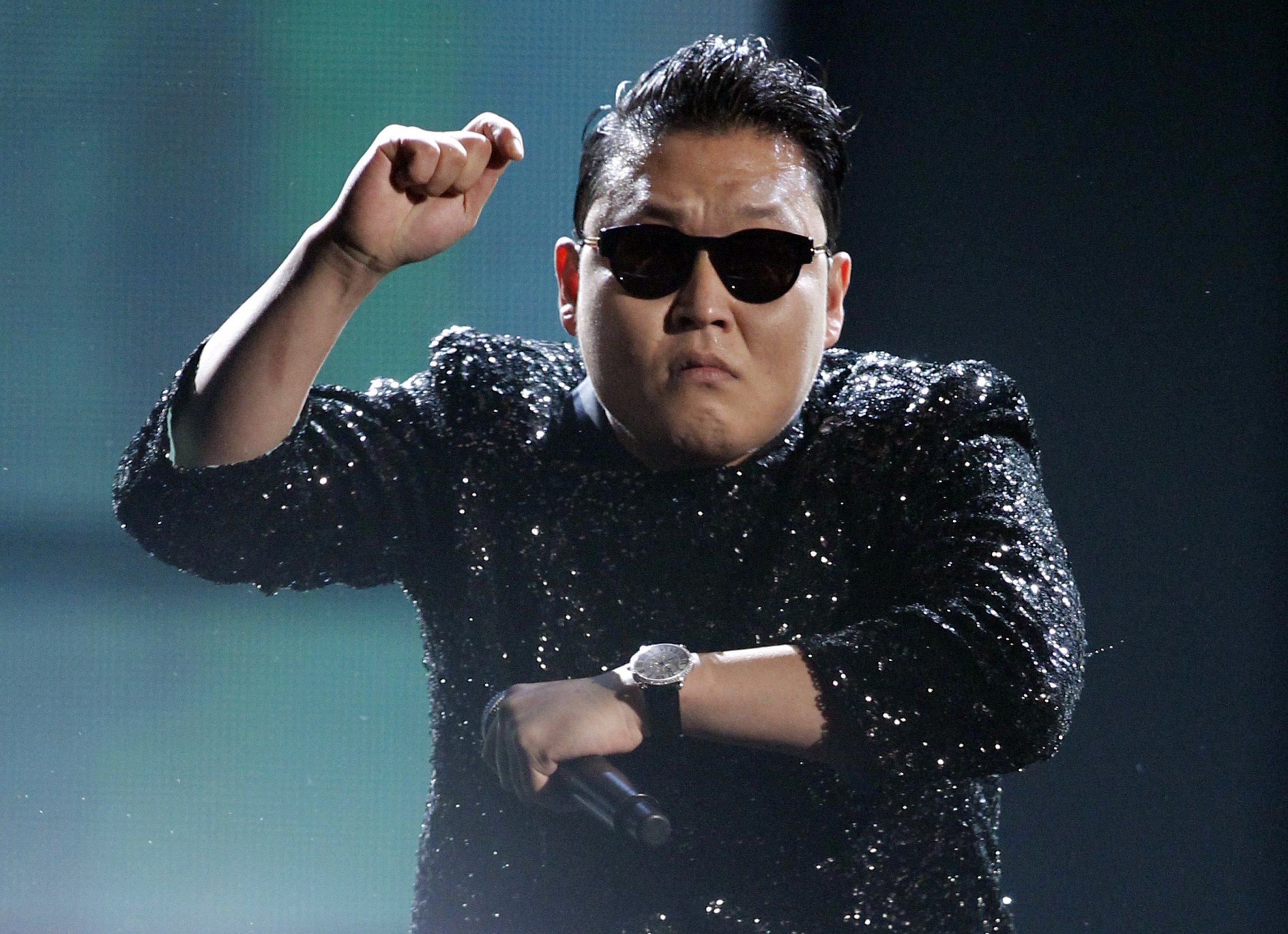 In 2012, the South Korean singer and rapper Psy became known the world over for his single "Gangnam Style." Fans everywhere embarrassed themselves trying to replicate the dance steps featured in the song's video, which to date has been viewed more than 2.46 billion times.
Over three years later, the musician has released his first album since the megahit. Chiljip Psy-Da dropped at midnight Tuesday, Korea Standard Time, which is 10 a.m. Eastern.
"I don't think another success like Gangnam Style will happen to me again. It is a miracle when songs full of Korean lyrics gain worldwide popularity," Psy said at a press conference at the Conrad Seoul Hotel in Yeouido Monday local time, according to The Korea Times. Nevertheless, the stunning success of that song weighed on Psy and made him slow down as he worked on his next album, the Associated Press reported.
"There were many thoughts going around in my head, including thoughts like, If I write like this, it would be not as good as Gangnam Style, and, If I write like this, the international audience will not understand,' so it took me a very long time to organize all those thoughts into one," Psy said at Monday's press conference for the new album.
The new album, whose title translates to "This Is Psy's Seventh Album," includes nine tracks in genres ranging from EDM to hip-hop to punk. It features international guest artists like Will.i.am of the Black Eyed Peas and Ed Sheeran, as well as Korean stars like Zion T and Junsu of the K-pop band JYJ.
Watch Psy's famous "Gangnam Style" video, as well as two new videos from Chiljip PSY-Da, "Daddy" and "Napal Baji" (which garnered more than 300,000 views jointly in less than two hours):