Watch: Putin Makes Young Girl Cry at Kremlin Event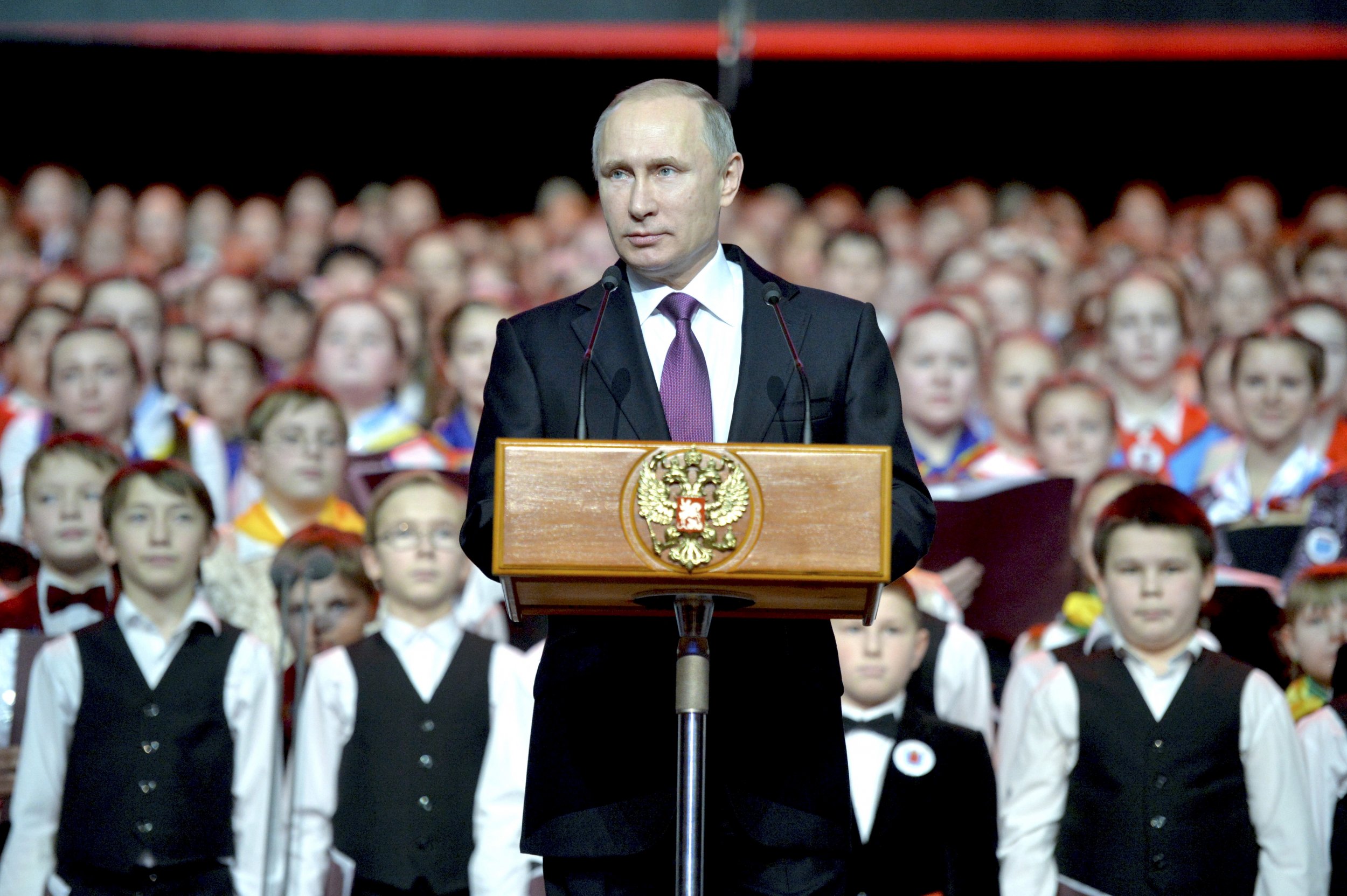 Russian President Vladimir Putin may boast an astronomical approval rating among Russians, however not all of his compatriots are dying with excitement to meet him.
During an annual Kremlin event marking the International Day for the Protection of the Child, Putin received parents or caretakers who have raised more than seven children. He presented the "Parental Glory" award, honoring couples or single parents with many children, which comes with a cash prize of up to $1,500.
Four-year-old Yana Kuleshova from Russia's western Tula region was not impressed with the lofty surroundings and started sobbing as soon as her family stepped on to the stage and she found herself standing next to the Russian leader.
She clung to her father, crying, prompting Putin to kneel down and stroke her cheek in a bid to cheer her up. The sobbing girl was pushed towards the president, who, upon seeing her crying even harder, nudged her towards her mother, standing next to him.
Putin tried to share some cheerful words with the girl but unfortunately she appeared past consolation, turning away from the president, sobbing and eagerly waiting to be allowed off stage. As the girl's mother bent down to hug her, Putin covered his face with his palm. Russian state media reported that young Yana was simply nervous in the unfamiliar surroundings of the Kremlin.
Russia has annually given the "Parental Glory" award since 2008, reviving a Soviet award, given to the mothers of many children. Other former Soviet states have similar awards, including Ukraine, which recently commended 1,085 mothers for raising more than five children.