Watch: Queen Jokes About Her Health With Martin McGuinness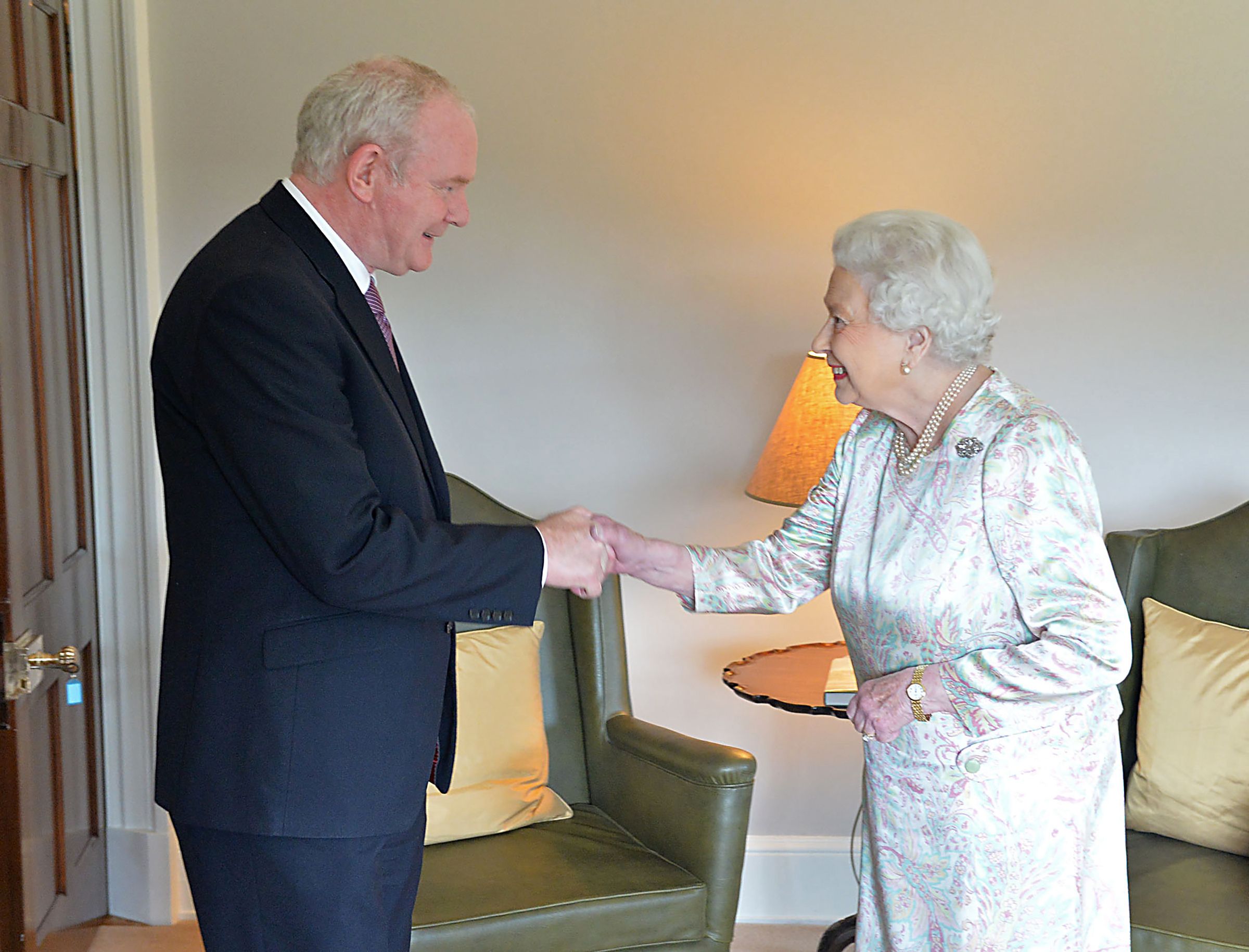 The Queen treated Northern Ireland's Deputy First Minister to a royal joke when he inquired about her health.
When Sinn Fein chief Martin McGuinness enquired how she was, the Queen replied "Well, I'm still alive."
The 90-year-old monarch's comments came as the two met at Hillsborough Castle on Monday during the Queen's two-day visit to Northern Ireland.
It is not the first time our oldest ever and longest serving monarch has remarked about her own mortality.
In March, former Deputy Prime Minister Nick Clegg revealed that in a private conversation about the change in the rules on royal succession to allow first-born children of both sexes to take the throne, he asked her, "I hope this change does not cause difficulties Ma'am?"
Her Majesty replied: "Good grief, Mr Clegg, by then I'll be dead."