Watch: Real Madrid Star Pepe Appears in Baffling Valentine's Day Umbro Advert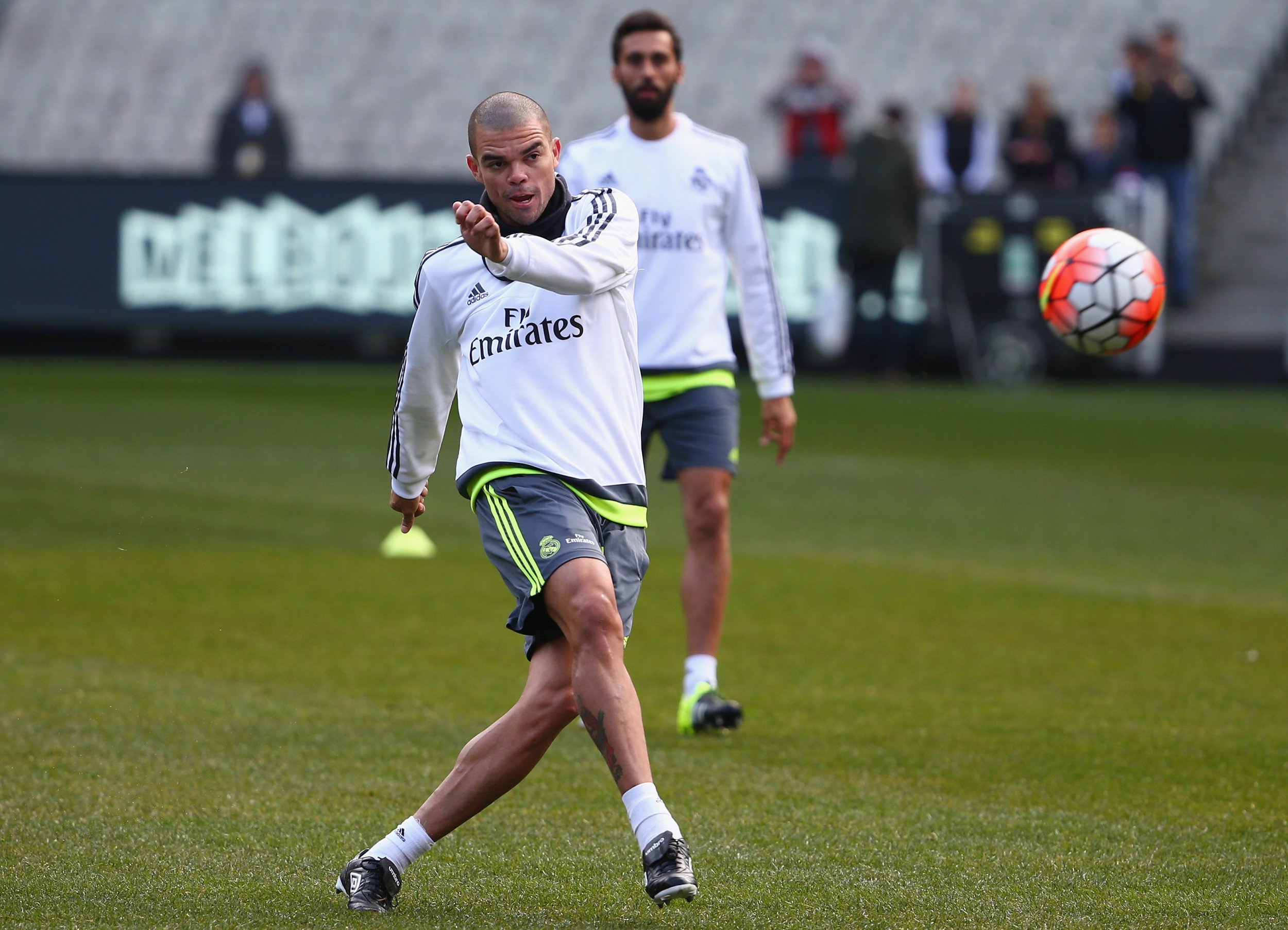 Who would have thought noted footballing hardman Pepe would have a romantic side?
With Valentine's Day fast approaching, the Real Madrid defender—who has a history of bad behavior on the pitch, so much so that a Spanish website once had to ask whether he was "monster or misunderstood"—celebrates by sitting down at a piano covered in roses and crooning, with his eyes closed.
"You complete me," says the incorrigible Portuguese romantic, before the camera cuts to a pair of Umbro Speciali football boots, his footwear of choice on the pitch, on top of a velvet cushion.
It's a novel way to celebrate the day of love, and certainly provides a contrast with the defender's occasionally violent actions on the pitch, as in the video below, where he takes a mighty kick at a prone Getafe defender then stamps on him for good measure.
There may be no love lost between Pepe and his opponents, but clearly, romance smolders on between the man and his football boots.