Video Shows Rocket Burning Up in a Giant Fireball Over Canada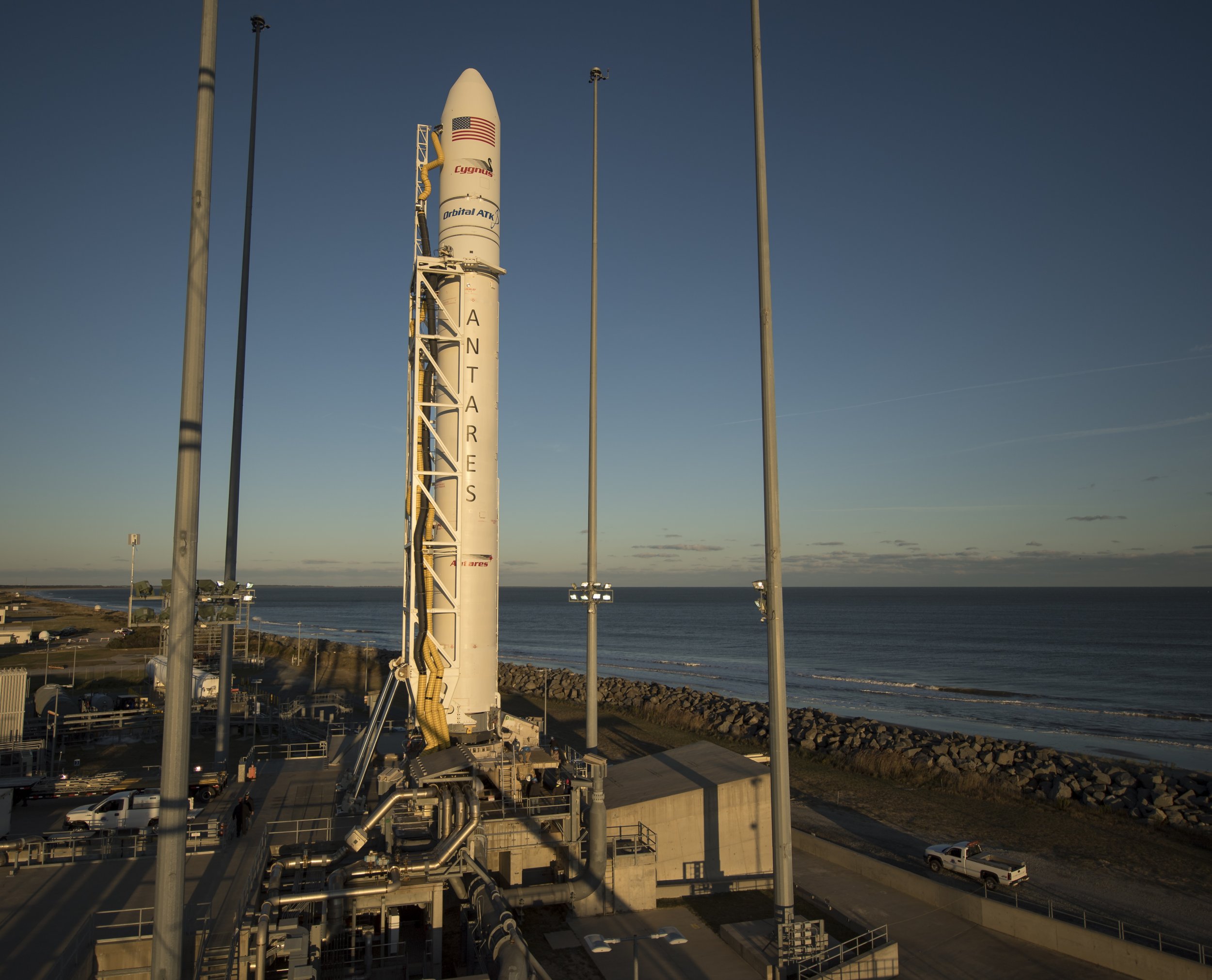 Canadians glimpsed a rarely seen phenomenon Friday night: A piece of space junk falling back to Earth and burning up in the atmosphere. Scientists said it was actually the remains of a rocket that had launched earlier in November.
Here's what the rocket body's fiery grand finale looked like from the ground:
The U.S. Strategic Command confirmed over the weekend that the fireball, which some observers had worried was a plane crashing to Earth, was indeed the remains of the rocket, according to the Canadian Broadcasting Corporation. The group, which is part of the Department of Defense, monitors space junk as part of its Joint Space Operations Center's work.
Of course, their goal isn't simply to answer queries from the public about what they saw in the sky: Space junk also poses a real threat to American resources, including the lives of astronauts onboard the International Space Station, which could be damaged by a collision with space junk. Most space junk stays in orbit much longer than this Antares rocket did, and although there's enough of the stuff that re-entry is pretty common, it usually occurs over the ocean and in smaller pieces that are harder to spot.
The Antares rocket, produced by the commercial space company Orbital ATK, had launched on November 12, sending the company's Cygnus spacecraft to meet with the International Space Station. The company first began using the rocket design in 2013, and it can carry more than 17,000 pounds of material to low-Earth orbit. This month's launch was the second flight of an enhanced design that Orbital ATK began flying after a 2014 launch failed. The company is currently scheduled for five more Antares missions next year.
Space junk can be monitored, and re-entry can even be predicted based on an object's size, speed and flight path. The Center for Orbital and Reentry Debris Studies at Aerospace, a U.S.-based company, both predicts and tracks re-entries. It had expected the Antares rocket body to fall to Earth between 10 p.m. Eastern Time on Friday and 2 a.m. on Saturday near Australia. It ended up burning up about 12:48 a.m. Saturday Eastern Time, Friday night over Saskatchewan and Alberta where it was spotted.
If you see something you think may be space junk re-entering Earth's atmosphere or a natural meteor burning up, you can report it to the American Meteor Society, which gathers and investigates reports like this one.