Russia's Aspiring Diplomats Drop Song About Saving the World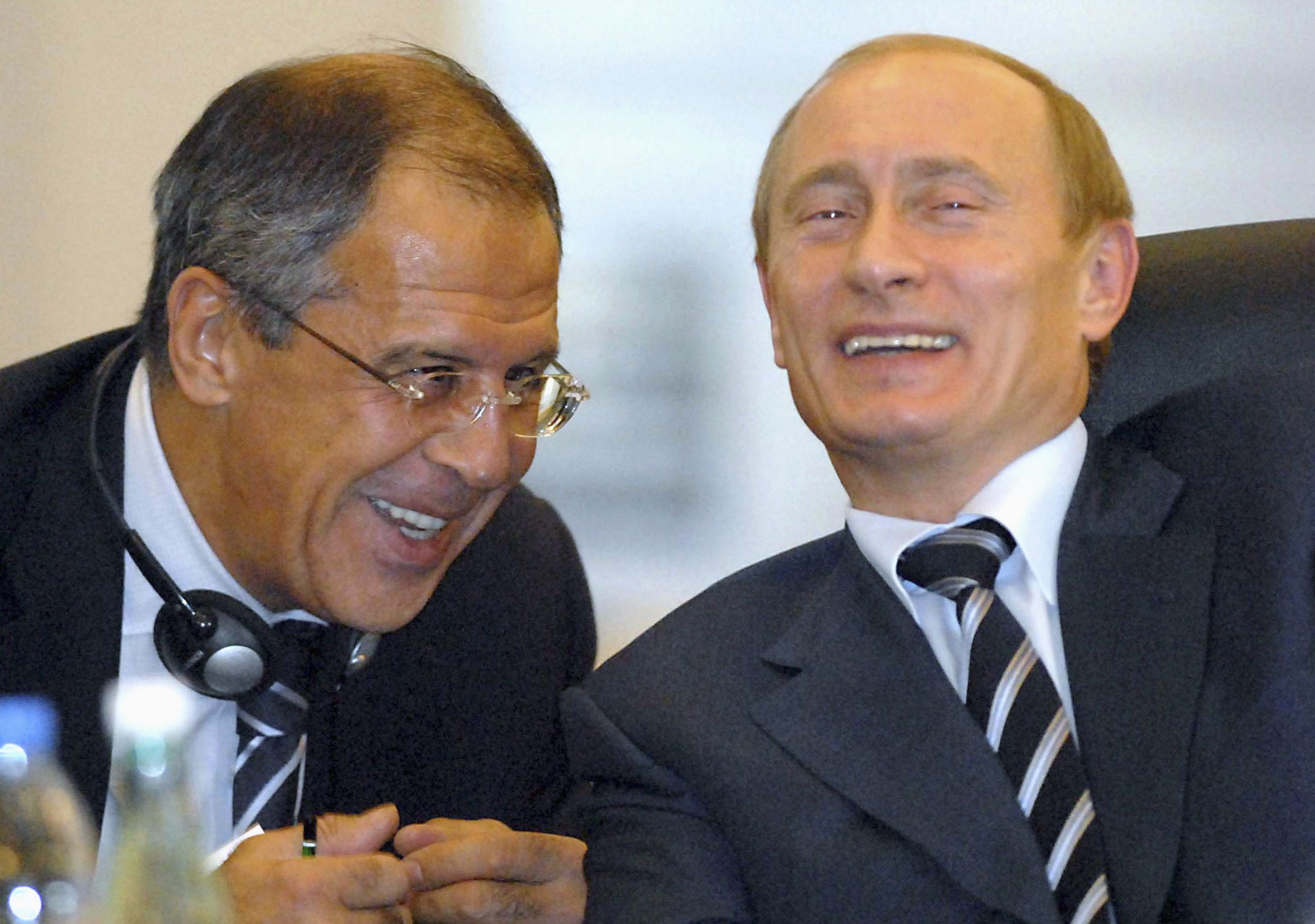 Russia's budding diplomats have rocketed to social media fame with an impassioned song about their bid to save the world from war and darkness.
The ballad, written and performed by students to Moscow's top university for aspiring diplomats, MGIMO, marks Russia's day of the diplomat. The holiday is one of many days dedicated to specific trades—a tradition dating back to Soviet times.
The chorus, "I am a diplomat" even had a hint of the similarly named Soviet ditty by the Kremlin's beloved crooner Iosif Kobzon, now a member of parliament.
Instead of a jaunty lament about the homeland while away on duty, however, the new song features over a dozen of MGIMO's more artistic alumni engaged in a melodic homily about not letting "darkness shroud the world."
The earnestness of the performers warmed the hearts of some Russian commenters, who hailed the track as a "wonderful gift" to civil servants in an often dangerous profession. "Finally the Russian diplomats have their own song," another social media user wrote. "Profound lyrics, harmonious music and a passionate performance. The energy is shaking."
However, others were quick to see comedy in the anthem, ridiculing it as cliché and offensive.
Related: Ukraine wants to meet with Le Pen to discuss her support for Russia.
For one, it must have been a tricky ask for the songwriter, supposedly one of the students, to weave lyrics around pedestrian affairs such as "vigorous discussions," "negotiations and meetings," as well as the lofty goals of "friendship," "order in the world" and "saving the planet from war."
To those following global events, particularly in neighboring Ukraine, the song and video, shared by Russia's Ministry of Foreign Affairs, were problematic for a different reason than poetic convention.
"I thought it was a joke. Is this real?" one Facebook user, cited by Ukrainian newspaper Obozrevatel wrote. "What are they smoking in MGIMO?" another wrote.
"By 'saving the world from war' do you mean waging war in eastern Ukraine?" another posted.
A user from neighboring Lithuania offered a list of conflicts Moscow has been involved in over the last century, while another user from Russia's central Asian former satellites simply wrote "Nightmare."
Ayder Muzhdabayev, deputy director of Ukraine's Tatar ATR channel, which Russian authorities shut down in its native Crimea following Russia's annexation of the peninsula, saw historic parallels. "As a whole the text of the song clings to the propagandist style of the 'struggle for peace' from the times of Leonid Brezhnev's government in the Soviet Union," he said.
Russia's Aspiring Diplomats Drop Song About Saving the World | World