Footage purports to show a Russian anti-aircraft missile system taking out a Ukrainian drone with a single shot.
Zenger News obtained the video from the Ministry of Defense (MoD) of the Russian Federation on Thursday.
The Russian MoD said (in English): "Strela-10 anti-aircraft missile systems of the Airborne Troops in action.
"Coordinated actions of combat crew ensured timely detection of the air target, its identification as an enemy UAV and its destruction."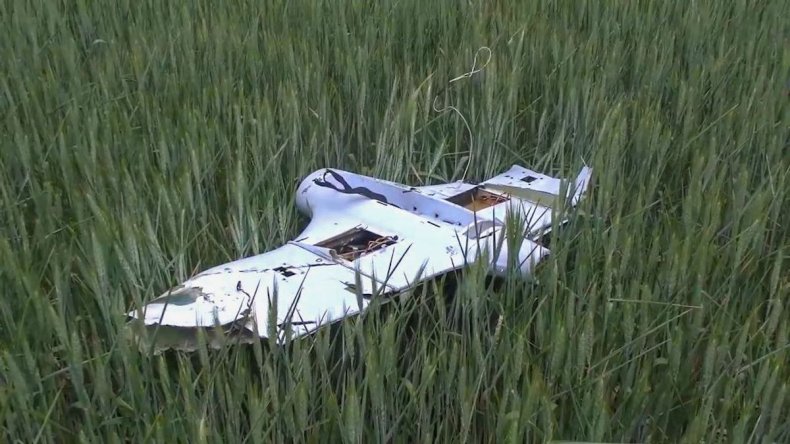 The 9K35 Strela-10 is a Soviet-era, highly-mobile, short-range surface-to-air missile system that is visually aimed and utilizes optical/infrared-guidance.
It entered service in 1976 and boasts a number of operators, including the militaries of both Russia and Ukraine.
The Russian MoD did not specify where the footage was filmed.
Zenger News contacted Russian and Ukrainian officials for comment but had not received a reply at the time of writing.
Russia invaded Ukraine on February 24 in what the Kremlin is still calling a "special military operation." June 10 marks the 107th day of the invasion.
The General Staff of the Armed Forces of Ukraine reported that between February 24 and June 10, Russia had lost 31,900 personnel, 1,409 tanks, 3,450 armored fighting vehicles, 712 artillery pieces, 222 multiple launch rocket systems, 97 anti-aircraft systems, 212 warplanes, 178 helicopters, 2,438 motor vehicles and fuel tankers, 13 warships, 572 tactical drones, 54 pieces of special equipment and 125 cruise missiles.
More than 1,000 Ukrainian troops captured in Mariupol have been transferred to Russia, according to Russian media. Ukrainian officials estimate that at least 21,000 civilians have been killed in the city.
An aide to Ukrainian President Volodymyr Zelensky said that Ukraine is losing up to 200 troops a day.
In other news from Ukraine, two British men, Aiden Aslin, 28, and Shaun Pinner, 48, have been sentenced to death by a court in separatist-controlled eastern Ukraine after being captured while fighting with the Ukrainian army in Mariupol against Russian troops.
The United Kingdom and the United States are sending long-range missile systems to Ukraine. Russian President Vladimir Putin has warned of more attacks in Ukraine if the West sends long-range weapons.
Putin has said that the West will not be able to wean itself off from Russian oil and gas for years. U.S. officials have now also admitted that Russian profits on energy might even be higher than they were before the war started.
And the European Parliament has adopted a resolution recommending that the European Union grant Ukraine the status of candidate country for EU membership. Some 438 members of the European Parliament voted in favor of the resolution, with 65 voting against and 94 abstaining.
This story was provided to Newsweek by Zenger News.